Construction Progress: July 2021
We haven't been able to build in Haywood Estates II much because our windows are still facing delays. That has given us time to start working on projects waiting for a moment like this to come along.
Projects like our office! After years of dark walls and old carpet squares, it was time to show the Beaches Habitat for Humanity office some love. The construction team enjoyed office life for a week and may have gotten too used to the AC, but the updated flooring and wall paint give this space new life.
Senior Repair projects are also making a difference. Beaches Habitat wants to make continued homeownership for our older beaches homeowners a reality so they can age in place with the comfort and dignity they deserve. Since expanding our construction program to include owner-occupied home repairs for those 60 and older, we've made several meaningful home repairs and adjustments that will keep our aging neighbors safe in their homes.
Coming up in August, we'll continue as much as we can with the builds in Haywood Estates II. We'll also be taking inventory and improving some of the properties set aside for volunteer housing, including our housing for AmeriCorps members. We'll also get started on new repair projects as requests for our Senior Repair program keep coming.
Continue reading for updates specific to each build.
2617 & 2619 HW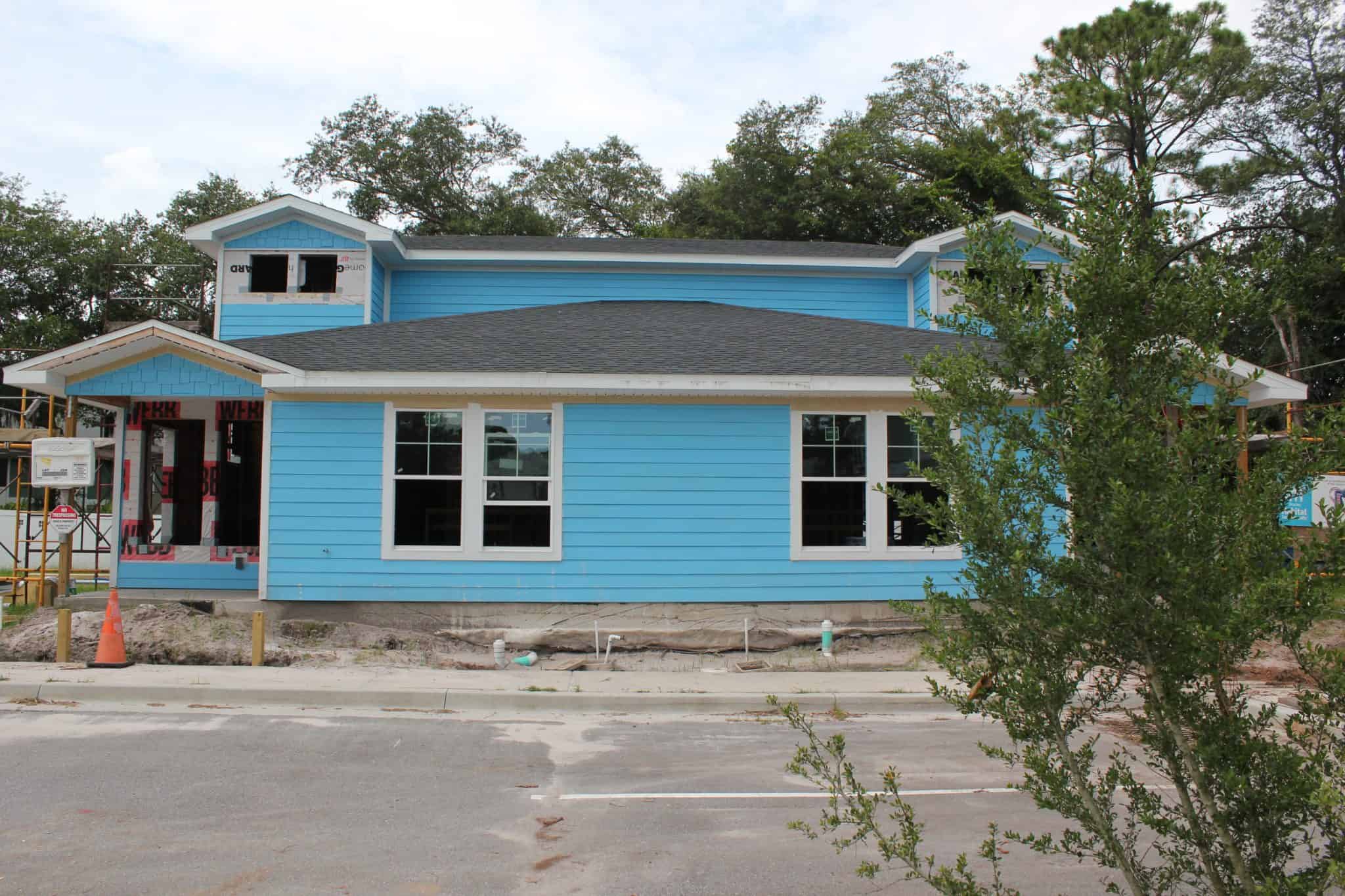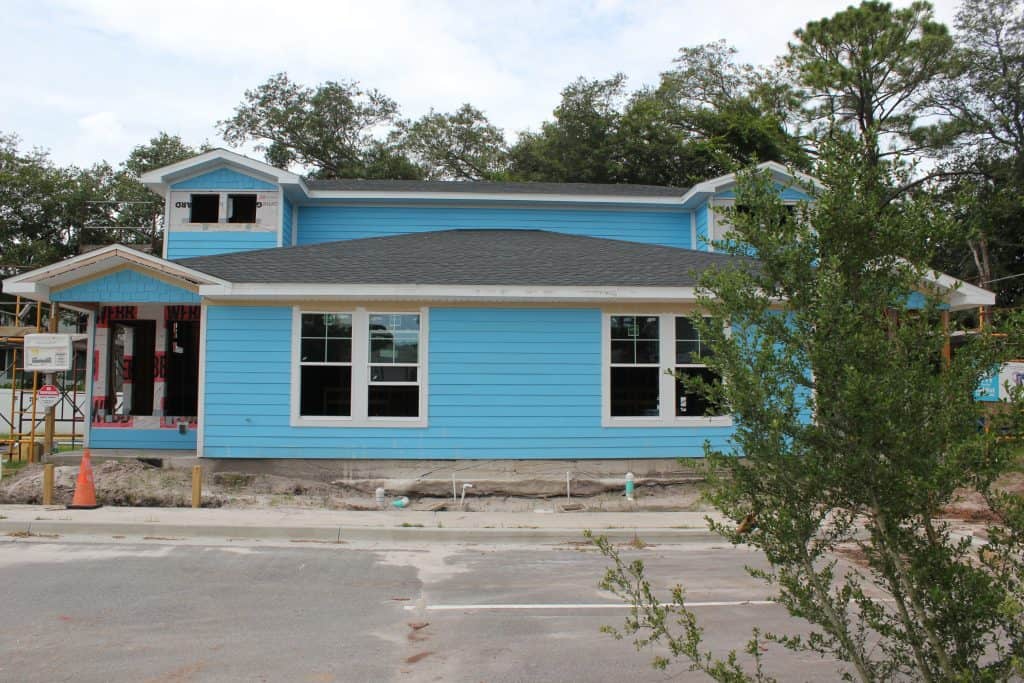 The 2617 and 2619 Haywood build is as far as long as it can be without windows. Much of this month's focus will involve grading so that the wheelchairs ramps on each home can be built.
2618 & 2620 HW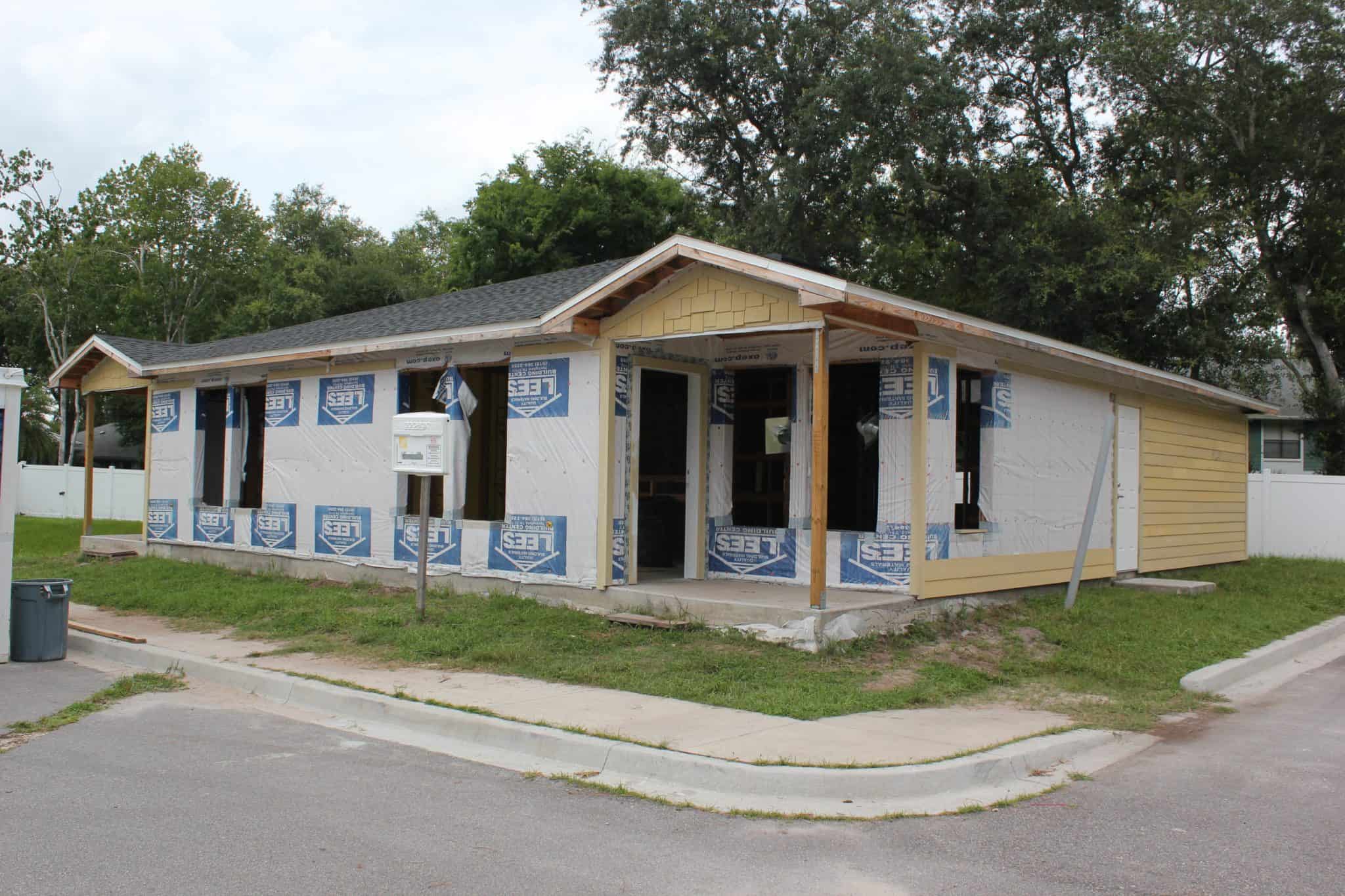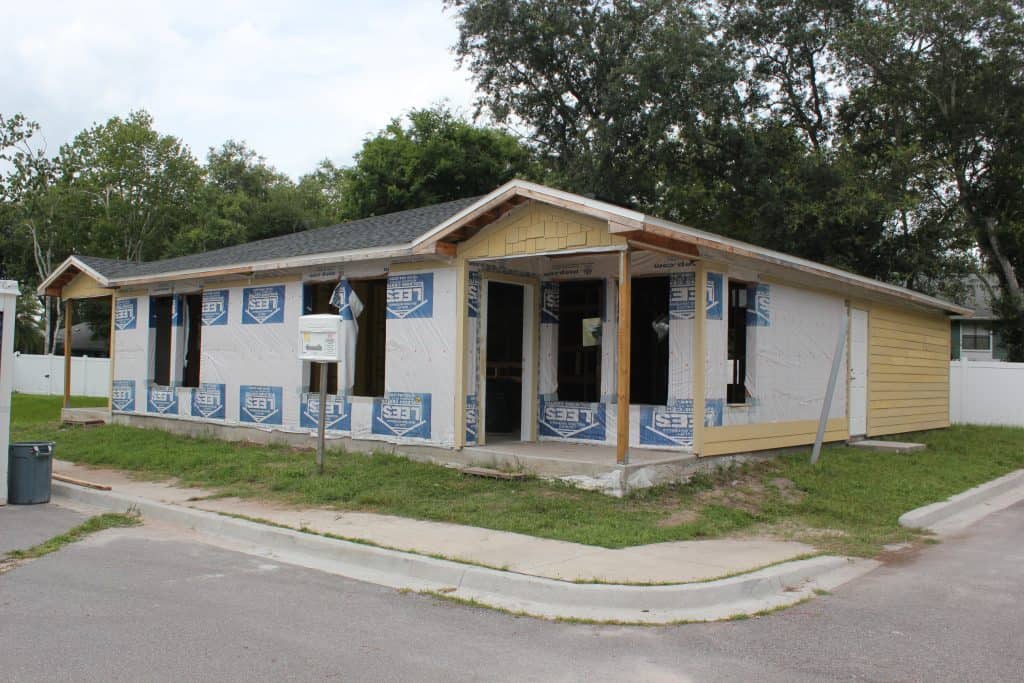 Exterior doors, siding, and soffit are all happening at the 2618 and 2620 Haywood build. While we wait on windows, we can begin painting the exterior siding that is up. There will be some grading to do here as well so that steps to each front door can be built.
The Beaches Habitat team is happy to report that five senior home repairs have been completed. These projects have varied in size and each provided its own unique challenge.
Here is a list of some of the repairs made so far:
2 new roofs
2 Kitchen remodels
New HVAC system installed
1 repipe (completely replaced the existing plumbing with brand new plumbing materials).
7 broken windows repaired
3 grab bars installed
5 bathroom renovations
For more information on our Senior Repair program, email construction@beacheshabitat.org