Construction Progress: November 2020
During this challenging year, the entire world has more deeply considered the fundamental importance of having safe, decent, and affordable shelter. Your support has ensured that Beaches Habitat is able to help families build and improve places to call home. Because, together, we all share the belief that our homes should be healthy, that our communities should thrive, and that the foundations we lay should serve as springboards to stability and opportunity.
Thank you for helping more and more families achieve the strength, stability, and self-reliance they need to build better lives for themselves.
Find out what's been going on in Haywood Estates as we continue to make progress in the neighborhood.
2605 & 2607 Haywood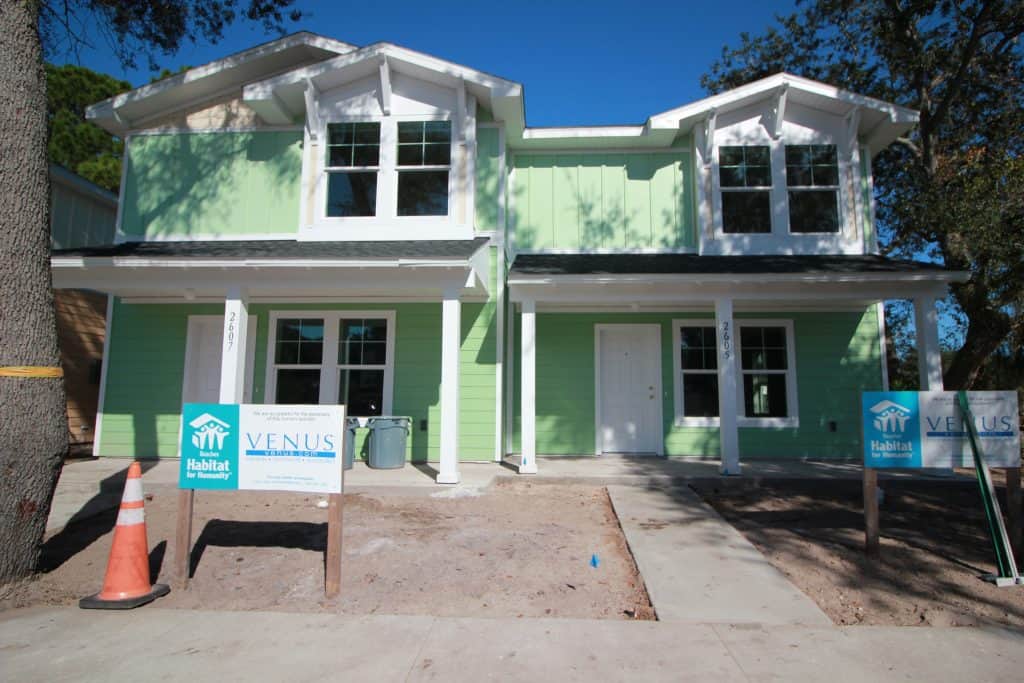 With the help of volunteers and future homeowners, Beaches Habitat's construction team is moving into the final touches of 2605 and 2607 Haywood. There are just a few final tasks to complete before these two houses become home to Kristine, Samone and their families.
The power is on, appliances are in, and all that is left to do are a few simple tasks. In the next month, keep your eyes open for the dedication date!
2611 & 2613 Haywood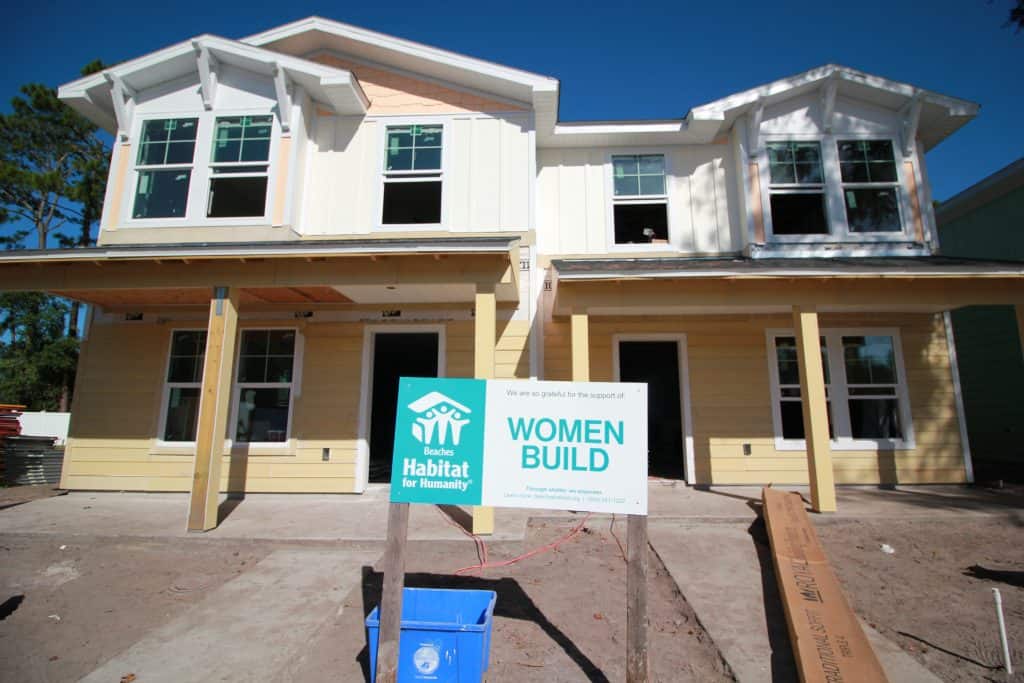 2611 and 2613 Haywood are not far behind the other units. The team has been working just as hard to get these houses done. In the last month, we've seen the front porches built, the interior framing finished up, and the upper half of the exterior painted.
Thanks to our volunteers and supporters we are moving into the final stage. Drywall will be installed and ready for paint when we come back from Thanksgiving. As these houses get closer to being finished, much of the tasks will be moving indoors. The trim packages should arrive in the coming month. Along with painting, tasks will include installing baseboards, interior doors, and shelving.
Help us continue building!
Financial support is key to continuing our mission at Beaches Habitat. The COVID-19 pandemic has lead to sky-rocketing prices on building material and has limited our volunteer workforce. Your donation is essential to help us keep building homes for families in need of affordable housing.