Construction Progress: October 2020
Beaches Habitat for Humanity is grateful for all the volunteers who have continued to support the progression in the Haywood Estates Phase II project. Thank you to everyone who has been able and willing to volunteer on site. New restrictions and social distancing have been unique challenges we have had to face this year, but as long as we continue to remain healthy and have the opportunity to do what we love most, we don't mind the masks.
2605 and 2607 Haywood Estates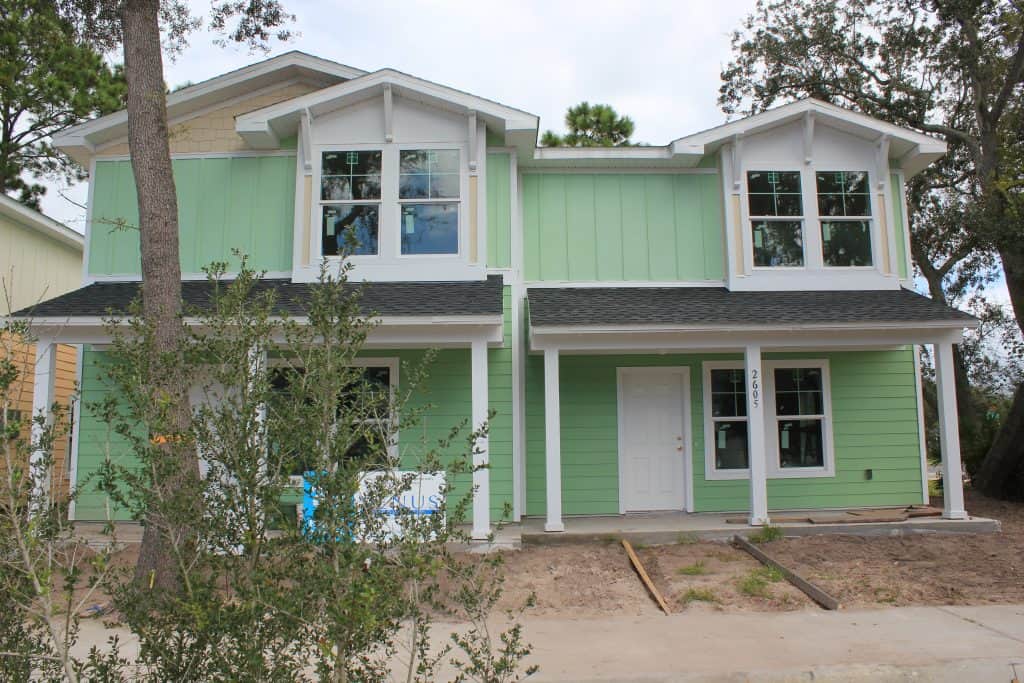 In October, 2605 and 2607 have really transformed. Construction is getting to the point where the changes in the coming weeks will be harder to recognize but the excitement of families moving in, is ever present.
The exterior of these homes were completed in October. All that is left to do on the outside will be sidewalks and landscaping! The interior will be our challenge in the month of November as we push hard to get these homes completed.
If you are planning to volunteer, expect touch-up paint and caulking projects from ceiling to baseboards.
2611 and 2613 Haywood Estates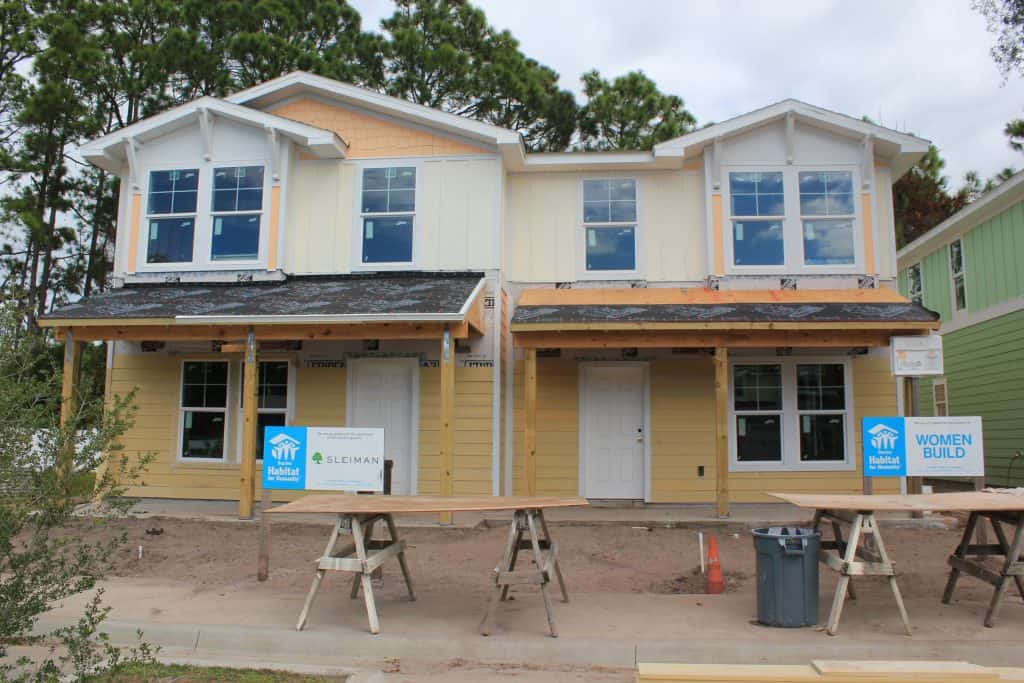 When the scaffolding comes down around the building the transformation gets more exciting. The Women Build and Interfaith Build is looking good!
The front porch build-out was started in October and has just a little bit left to be completed. On the lower-half of these units, there is some siding pieces to put up and lots of painting to do! There will be a big push to get the interior framing punch-list completed so that insulation can go in and the drywall can follow.
---
Help us continue building!
Financial support is key to continuing our mission at Beaches Habitat. The COVID-19 pandemic has lead to sky-rocketing prices on building material, as well as limited our volunteer workforce. Your donation is essential to help us keep building homes for families in need of affordable housing.