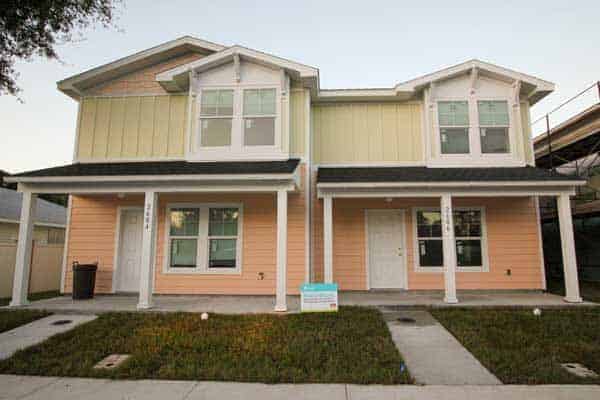 2604 and 2606 Haywood Estates Court
Construction on this duplex is complete! We are in the process of inspections for certificates of occupancy so the home buyers can close on their mortgages. Look for a dedication announcement soon! (Sign up for our emails so you don't miss it.)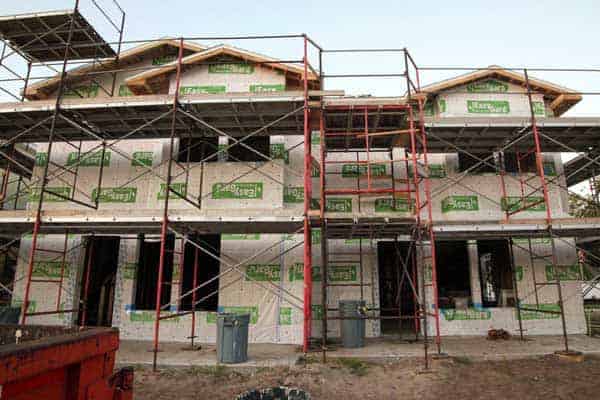 2610 and 2612 Haywood Estates Court
This duplex is in the "dry-in" phase. For those less familiar with construction, that means we are shingling the roof, installing windows and doors and covering the walls with house wrap – all the things that help keep the weather out of a house! Next up – siding!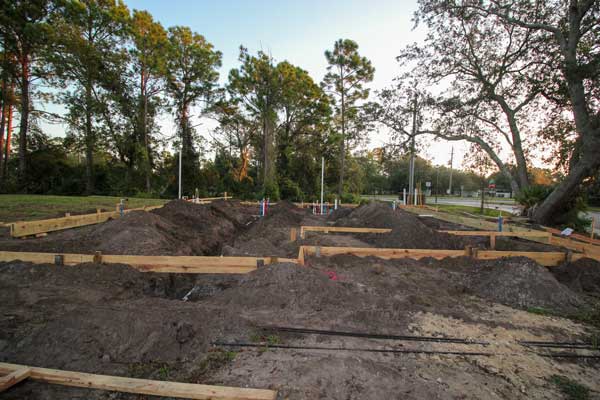 2505 and 2607 Haywood Estates Court
We recently received building permits to begin construction on this duplex. The concrete slab will be poured during the first week of November and the rest of the month will be lots of framing.
2611 and 2613 Haywood Estates Court
Next up! Building permits have been submitted for this duplex, which will be both the Women Build and the Interfaith Build. Join us on November 23rd at 1:30 PM for a groundbreaking ceremony to kick off the builds. Construction volunteer opportunities for this building are coming soon.