Your trash is our treasure
From June 1 through November 30, Beaches Habitat for Humanity is competing with Habitat organizations around the country to raise the most money through aluminum can recycling. We'll be turning cans into cash and, thanks to the generosity of Novelis, earning a chance to win a grant of up to $1,750 and prizes up to $10,000 for recycling the most cans!
Host a can drive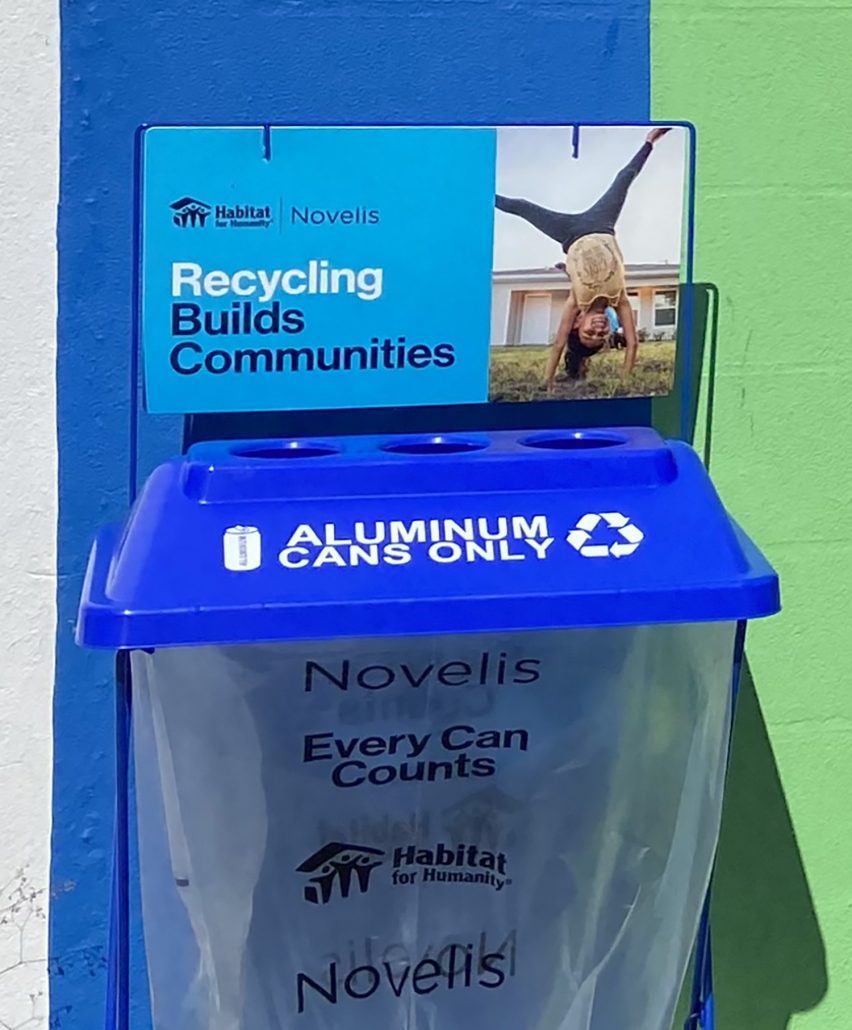 The cost of construction materials has been soaring for months and supply chain disruptions have lead to delivery delays – both of which mean that volunteer opportunities are limited. BUT… you can stay involved by hosting a can drive through your church, club, business or organization. We have some beautiful blue bins available to create a collection point where it's convenient for you or collect them however you like and drop them off at one of our locations
Drop-off bins in 2 locations
Get creative in support of affordable housing
Host a drive-through collection event! Collect cans as the "price of admission" at an event! Post a blue bin in your lobby. There are so many ways to collect cans! Have some fun with it and support Beaches Habitat and the families in our community in need of affordable housing.
Contact us to get started
Get in touch with Community Outreach Director, Sarah Jared, for more info at (904) 595-5793 or volunteer@beacheshabitat.org.