New Policies for Construction Volunteers
**UPDATED 1/28/2021**
Beaches Habitat is committed to providing a safe environment for our employees, AmeriCorps members, volunteers, subcontractors, and community partners. We have implemented changes on our construction site that we will continue to evaluate and update as our local situation changes.
Volunteer Opportunities
Phased Reopening
We are currently implementing a phased reopening of our volunteer opportunities. Individual and group opportunities are available on a limited basis. Opportunities for groups of up to 10 volunteers are available on Thursday and Friday mornings only. If you are interested in volunteering, please contact Sarah Jared at volunteer@beacheshabitat.org or (904) 595-5793.
Scheduling Limits
Our staff and AmeriCorps members on the construction site are implementing a number of new policies and practices based on guidance from OSHA, the National Association of Home Builders, Habitat for Humanity International, and others. As we adapt to these changes, we will limit the number of volunteer opportunities to a maximum of 12 volunteers per building, with the schedule available up to 4 weeks in advance.
Opportunities for groups, court-ordered volunteers, and new/sporadic volunteers will open at a later date. If you have questions about this or any of the information included here, please send an email to volunteer@beacheshabitat.org.
Social Distancing
Vulnerable Populations
We recognize that many of our volunteers will be considered vulnerable due to their age or health. We strongly advise that all volunteers consider the risks to your personal health and safety before making a decision to return to the construction site. As you will read below, we plan to take many steps to create a safer construction site, but there will still be potential areas for exposure in any public setting.
Team Size
During Phase 3 of reopening and recovering, teams on the construction will be limited to no more than 15 people per building (including staff, AmeriCorps members, and volunteers) and our staff will ensure that all participants maintain a physical distance of at least 6′ between workers as much as possible. In addition, we have increased Personal Protective Equipment (PPE) requirements for everyone on our sites (see below).
Gathering Times
A typical volunteer day involves a morning prayer and orientation, group instruction on tasks/goals, and congregation around snacks and water during breaks. To maintain social distancing, we have implemented several changes:
Following check-in, volunteers will be directed to a location with appropriate space to maintain 6′ of distance during morning prayer and orientation. Volunteers are asked to wear a mask during this time.
Break times will be staggered to minimize gatherings of people.
Beaches Habitat will NOT provide snacks at this time. Please feel free to bring a snack with you.
Volunteer Registration
All volunteers will be required to register for a volunteer shift. Unregistered volunteers may not have had the opportunity to review protocols and/or complete screenings prior to arrival and will be asked to return another day.
Registration by Address
The volunteer calendar will have two shifts available for each day. Volunteers should select the shift that corresponds with the address of the home on which they'd like to build. We invite you to review our Construction Progress posts to help identify the homes by address. You can also contact us at volunteer@beacheshabitat.org if you have questions.
Volunteer Release and Waiver of Liability
All volunteers are required to complete a new waiver prior to volunteering. A link will be included in confirmation/reminder emails. PDFs are also available upon request.
Screening
Our staff and AmeriCorps members are receiving daily screening for symptoms of COVID-19/fever as they arrive on the construction site.
Volunteers will be provided with instructions for self-screening prior to arriving on site. A member of our team will verify that volunteers have completed self-screening before checking-in any volunteer on the construction site. If you do not complete the self-screening in advance, a staff member will administer the screening during check-in.
Volunteer Check-in
Registered volunteers will receive a confirmation email the day before their scheduled shift with a link to a COVID-19 self-assessment.
Upon arrival, volunteers will be checked-in by a team member:
The team member will confirm that each volunteer has completed and passed the self-assessment before arriving on the construction site;
The team member will use a digital check-in kiosk to track volunteer hours (no paper/pen check-in);
Volunteers will be directed to an area with appropriate space to maintain social distance until the day begins.
Personal Protective Equipment (PPE)
Volunteers are encouraged to bring their own PPE if they have it, including hard hats. PPE will be available on site for volunteers to use. Volunteers should disinfect PPE before using it.
Required PPE
In addition to regular PPE, Beaches HFH will ask that all staff members, AmeriCorps members, and volunteers wear:
Face coverings: When task-specific face PPE is not required, face coverings are required. A face covering is a cloth, bandana, or another type of material that covers a person's nose and mouth.
Recommended PPE
It is highly recommended that staff members, AmeriCorps members and volunteers wear*:
Gloves: Task appropriate gloves should be worn at all times while on-site. If gloves are not typically required for the task, then any type of glove is acceptable, including latex gloves.
Eye protection: Eye protection should be worn at all times while on-site
*Gloves and eye protection are required for certain tasks. We recommend wearing them at all times as an additional precaution.
Water Bottles
Beaches Habitat will provide a no-touch water station for volunteers to refill water bottles. Please only refill from the water station using water bottles with a removable mouthpiece. Paper cups will be available for those without an approved water bottle.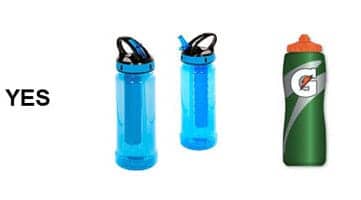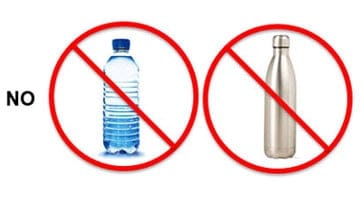 Tools
Volunteers are encouraged to bring their own tools if they have them. Suggested tools include:
Tool Belt
Hammer
Tape Measure
Utility Knife
Claw Nail Puller (Cat's Paw)
Speed Square
Pencil
Volunteers who use Beaches Habitat's tools will be designated as the user of that tool for their volunteer shift. When possible, tools will be labeled and rotated to allow at least two days between uses. When rotation is not possible, operators will be provided with solution and/or wipes to disinfect the tools between uses.
Volunteers, staff, and AmeriCorps members should avoid sharing tools and equipment as much as possible. When tools and equipment are shared, they must be disinfected before and after use. Sharing PPE is prohibited.
Common Spaces
Only one person may enter the PODS and trailers at a time. As you are leaving the trailer/PODS, please wipe all touched surfaces with sanitizing solution.
Staff and AmeriCorps members will spray portable toilets with disinfecting solution at intervals during the day. Anyone using a portable toilet is asked to wipe the interior and exterior door handles with disinfecting solution after use.
A portable foot-operated handwashing station will be available on-site. Hand sanitizer and disinfecting solution will be readily available.
Please have patience
Our team is doing the best we can to bring volunteers back to site in the safest way possible. It will take time to adjust to the new ways of doing things for everyone – staff, AmeriCorps members and volunteers.
We need the help and cooperation of everyone to make our efforts effective. Unfortunately, there will still be risks involved and we cannot promise a virus-free site.
If you have any questions, please send an email to volunteer@beacheshabitat.org.
You are a vital part of our team and we miss you!