EVERY CAN COUNTS!
We need your aluminum cans! Drop off clean and dry aluminum cans at one of our locations (addresses and hours below). We'll recycle the cans and turn them into cash for homes. PLUS, can collection also makes us eligible for grants!
Drop-off Bins in 2 locations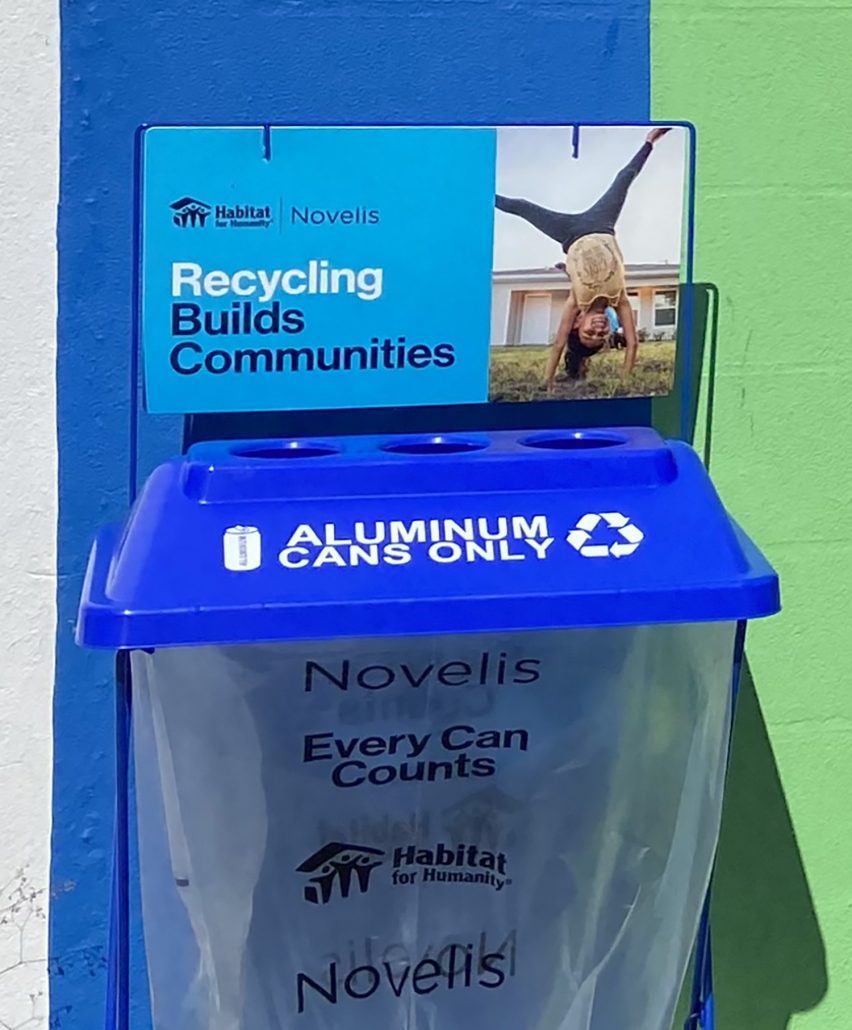 Help us win a 5K grant!
It's a competition! The Habitat affiliate that recycles the most cans before January 31st will win a $5,000 grant from Novelis. It's a win-win-win for our environment, Habitat and the families we build for!
Partner with Us
This is a great opportunity for your club, youth group, church, etc. to get involved! Team up to collect cans and schedule a time to drop them off. We can help you with marketing materials too! Get in touch with Community Outreach Director, Sarah Jared, for more info at (904) 595-5793 or volunteer@beacheshabitat.org.