Katie is a marketing volunteer at Beaches Habitat for Humanity. About a year ago, Katie was looking for somewhere to complete volunteer hours while completing undergraduate work at the University of North Florida. Katie is working towards her Bachelor's in Marketing with a minor in Digital Marketing and Analytics. She's also a member of the American Marketing Association and will graduate with honors in May 2021, thanks in part to her more than 100 volunteer hours at Beaches Habitat.
Katie has been familiar with Beaches Habitat for Humanity since she was a kid. "They're such a staple in the community,' she said. "I know how important it is in the Beaches area to provide affordable housing opportunities."
During her time with Beaches Habitat, Katie has helped with a variety of projects mostly focused on communications and volunteer opportunities. She has gained real-world office experience that will help her to be successful following graduation. Katie is excited to start a marketing internship this summer to build her experience in the field. Graduate school is also in Katie's future and she dreams of one day working for The Walt Disney Company.
Getting started
On her first day with Beaches Habitat for Humanity, Katie volunteered on the construction site to learn more about the typical volunteer experience and the 'sweat equity' future homeowners must complete before purchasing their homes.
"It was fun, but it was chilly," Katie said. "I remember doing a lot of hammering. Hammering in nails is a lot harder than most people would expect. I did, however, get to raise a wall that day in Haywood Estates which was very cool and exciting!"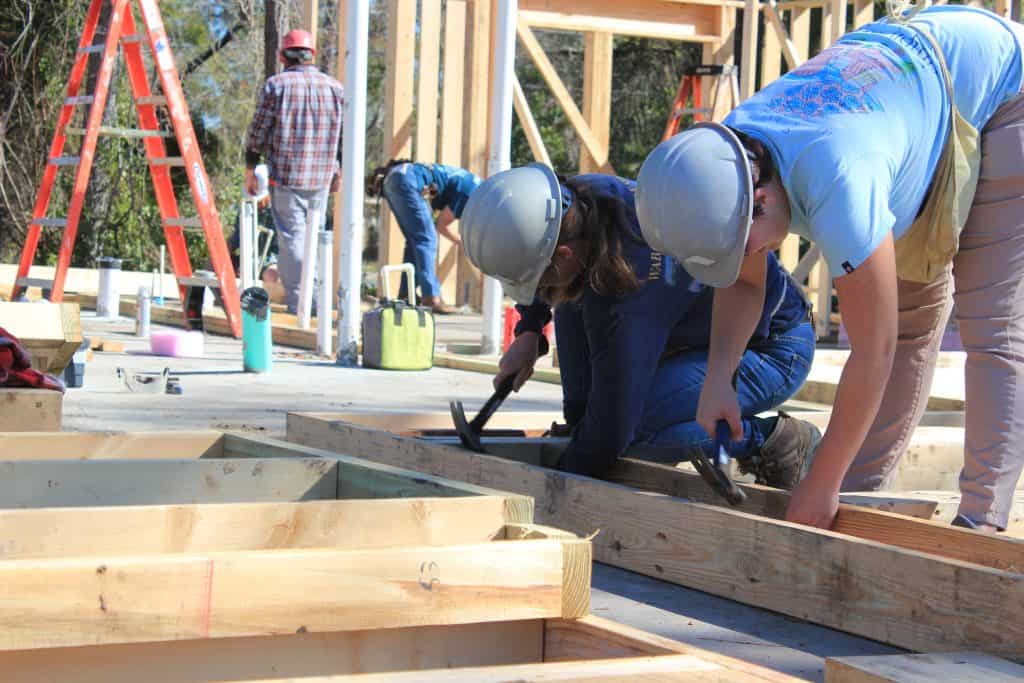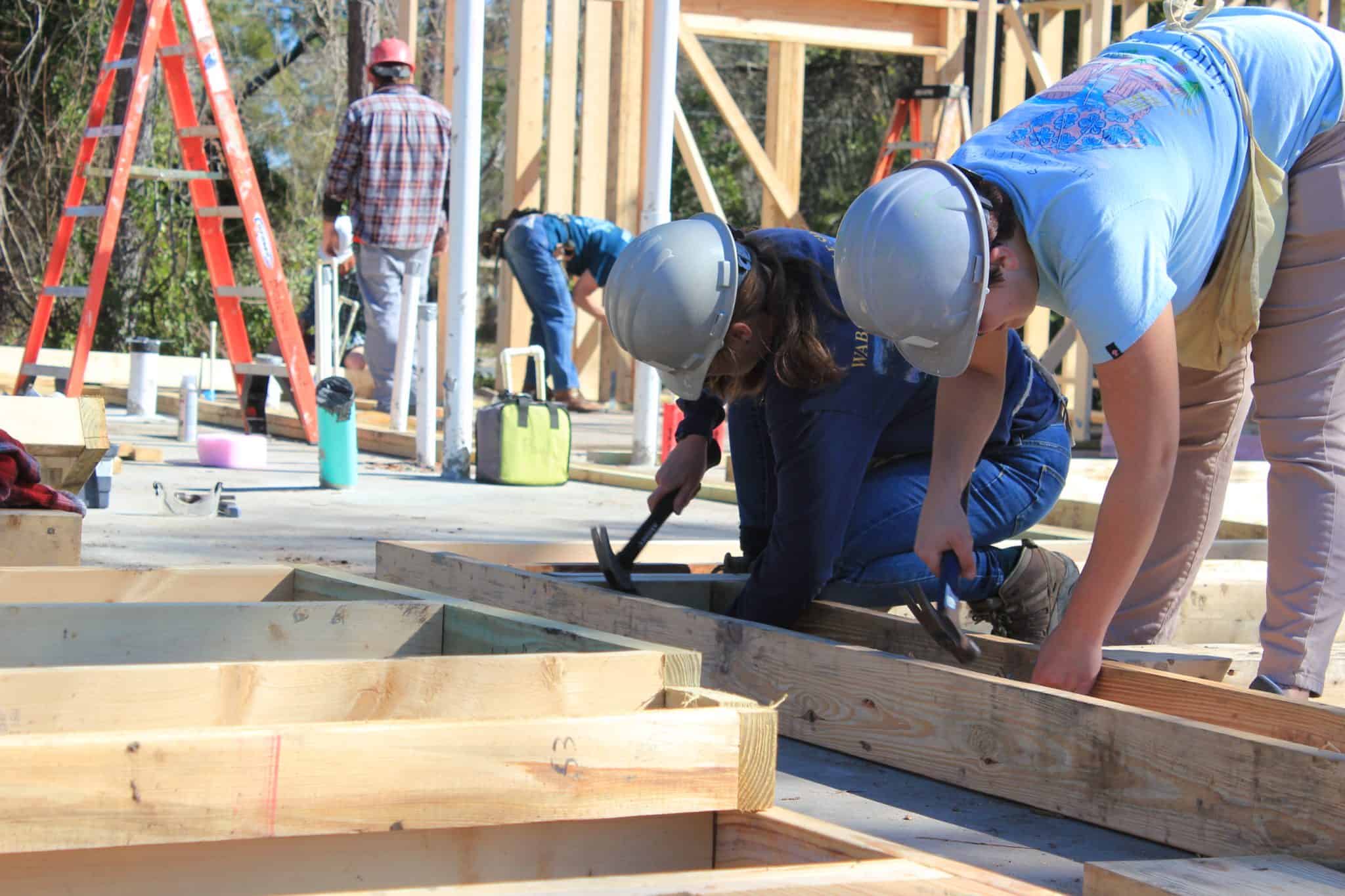 Our entire team has enjoyed having Katie's help in the office. We are so grateful to have her can-do spirit. She has worked on everything from writing blog entries for the website to creating templates for future events.
"I have been so impressed by Katie's enthusiasm and her work ethic," said Community Outreach Director, Sarah Jared. "She puts so much time and care into the projects she works on. You can tell that using her skills and knowledge in a way that helps the community is important to her. It has been a privilege to work with her!"
It is because of people like Katie, coming together to share their time and talent, that Beaches Habitat can make strides towards a better future for our homeowners. No matter what your talent, there is a way that you too can help families achieve the strength, stability and independence they need to build a better life.
Learn more about ways you can get involved with Beaches Habitat for Humanity.