deserves a safe and affordable home.
What is CEO Build? CEO Build is a unique opportunity to demonstrate to your team and the community that you are committed to supporting a ...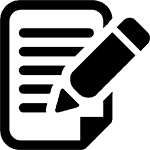 Apply for the program
Future homeowners who live or work in our service area are selected based on 3 basic criteria:
1. a need for affordable housing,
2. the ability to repay an affordable mortgage, and
3. a willingness to partner with Habitat.
Complete Sweat Equity
Once approved, future homeowners are required to complete "sweat equity" hours. These hours include volunteering on the construction site to build their home and the homes of others and attending workshops to help prepare them for homeownership.
Become Homeowners
Construction is completed thanks to the support of donors, volunteers and sponsors. Homeowners make a down payment and begin making payments towards their affordable home.