Scheidel Prep Club Update
At Beaches Habitat for Humanity we believe having a safe and affordable place to live is one key part of a bigger picture. That's why we've teamed up with the Scheidel Foundation and Take Stock in Children to help our homeowners and their families pursue academic excellence. Through the support of these excellent partners, Beaches Habitat families have access to two programs: The Scheidel Scholarship and the Scheidel Prep Club.
Under the fearless leadership of our Scheidel Prep Club Coordinator, Doug Brown, the Scheidel Prep Club has been on the move in the last several months. Here are the latest updates from the club!
Good luck, Amber!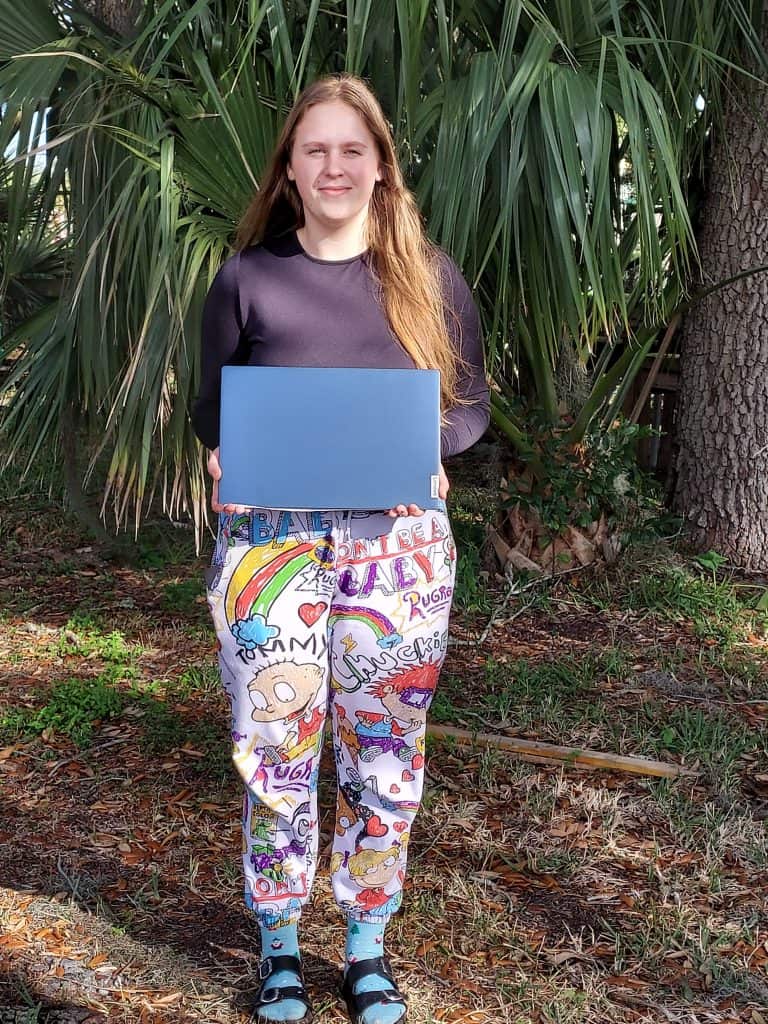 A Prep Club participant and recent high school graduate, Amber Haney is ready to begin her journey as a freshman at the University of North Florida. Amber recently received a brand new laptop, one of the potential benefits that the Scheidel Foundation offers. Students living in a Beaches Habitat home who enter UNF are eligible for a stipend to purchase a computer, laptop, or tablet.
The Prep Club is proud to provide students with the tools they need to succeed and grateful to the Scheidel Foundation for making it possible.
We wish Amber good luck in her upcoming semester! Go Ospreys!
Quarterly Celebration
Each marking period, Scheidel Prep Club members gather to be recognized for their accomplishments in the previous quarter. Gatherings include a motivating speaker and the distribution of awards.
At the most recent celebration on January 29th, Prep Club members marked the end of the 2nd quarter with lunch while hearing from Beaches Habitat's Accounting Manager, Art Lewis. Art grew up in a Habijax home, attended Jacksonville schools, and graduated from Terry Parker. Art's message to the Prep Club members was clear: "Work hard for yourself and take advantage of the opportunities offered through the Scheidel Foundation and Beaches Habitat."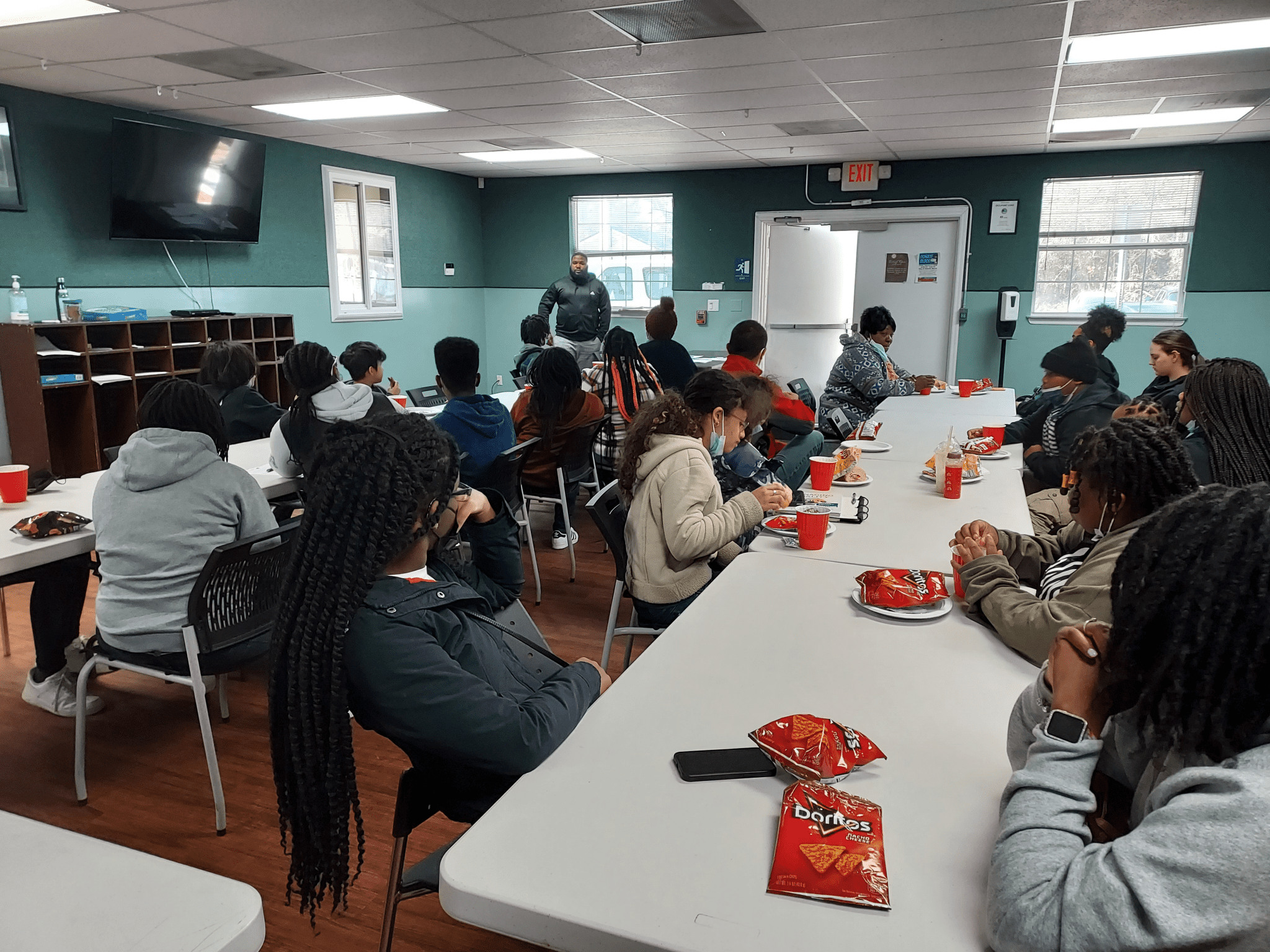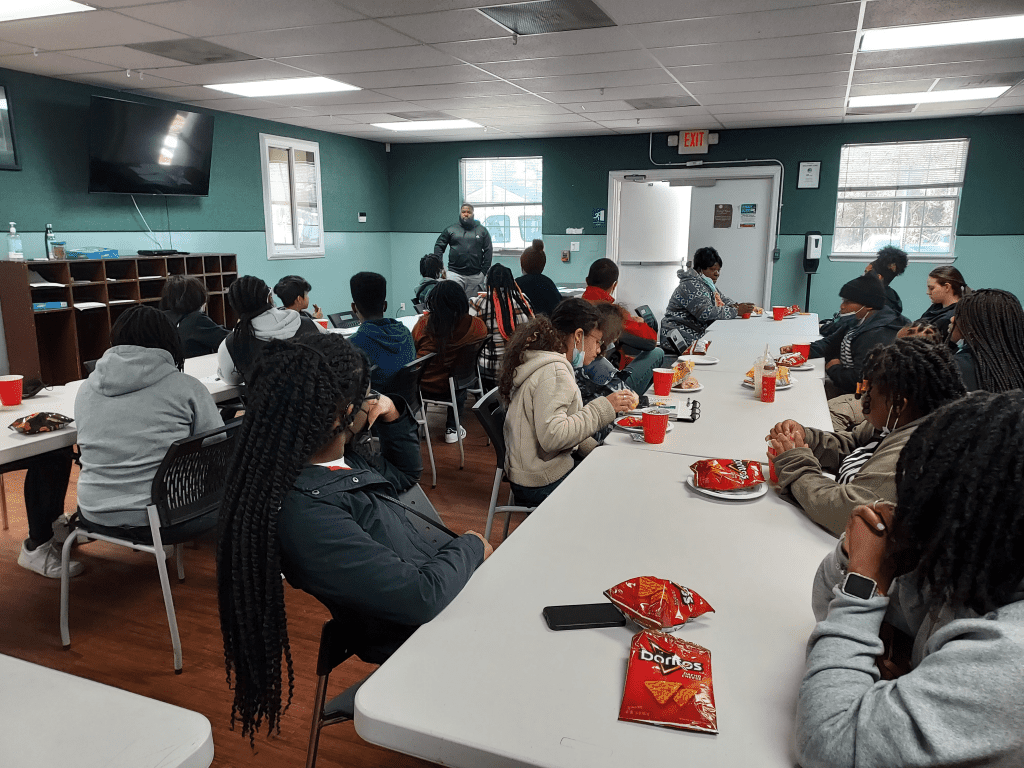 Volunteer Day
On February 19th, Prep Club members gathered at Fletcher High school for "Rise Against Hunger." The event, hosted by the Fletcher Interact Club, brought together members from local Rotary Clubs, Rotaract Clubs, and Interact Clubs, along with the Scheidel Prep. Volunteers packaged more than 20,000 meals to be distributed in various countries, most often as part of school lunch programs.
Prep Club Benefits
Prep Club members have excellent opportunities beyond reward parties. They receive access to tutors, SAT prep classes, shadowing opportunities, community service involvement, and trips to tour FSCJ and UNF. The Prep Club partners with the Goodwill Foundation's "Take Stock in Children" Program, which offers participants a personal mentor and college success coach to guide them towards academic success and financial literacy.
Beaches Habitat homeowners with children in middle or high school are always encouraged to enroll in the Scheidel Prep Club. The scholarship program is also available to homeowners and older dependents who wish to attend FSCJ and UNF. If you are interested and would like more information please contact Doug Brown at dbrown@beacheshabitat.org.