Chip in for Charity: The PLAYERS Championship 2022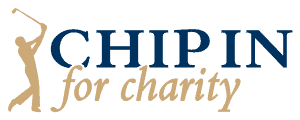 Chip in for Charity Program has launched; We're In!
Exciting news! This year, Beaches Habitat for Humanity is participating in "Chip in for Charity" fundraiser. Using our promo code CHIP, you can purchase discounted PLAYERS Championship tickets.
Chip in for Charity, a program created by THE PLAYERS Championship is committed to impacting local nonprofits. With each ticket purchased, TPC will donate $40 to Beaches Habitat for Humanity. Tickets are on sale now while supplies last. Don't wait, support Beaches Habitat while you can by getting your tickets early.
Stadium passes for competition days prices are:
Thursday, March 10 – $80
Friday, March 11 – $90
Saturday, March 12 – $90
Sunday, March 13 – $80
Tickets may be purchased HERE.
We can't wait for the tournament this year and hope you can help us mark this special occasion through your participation.
See you at THE PLAYERS!
(Promo Code: CHIP)