Construction Progress: May 2022
People partner with Beaches Habitat for Humanity to build better lives for themselves and their families. Learn more about the projects we are currently working on and get inspired to help us build a world where everyone has a decent place to live.
New Construction: 105 Edgar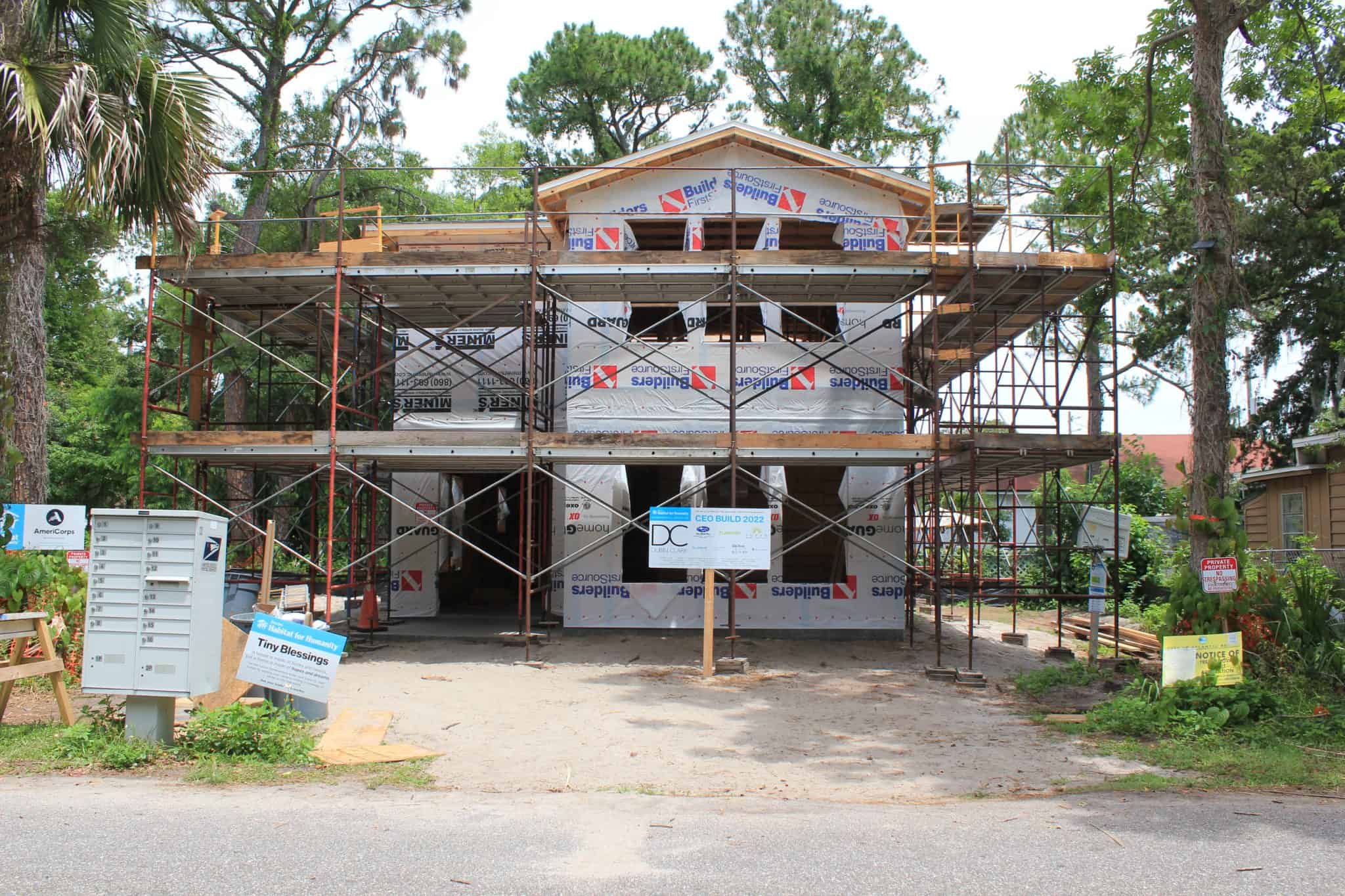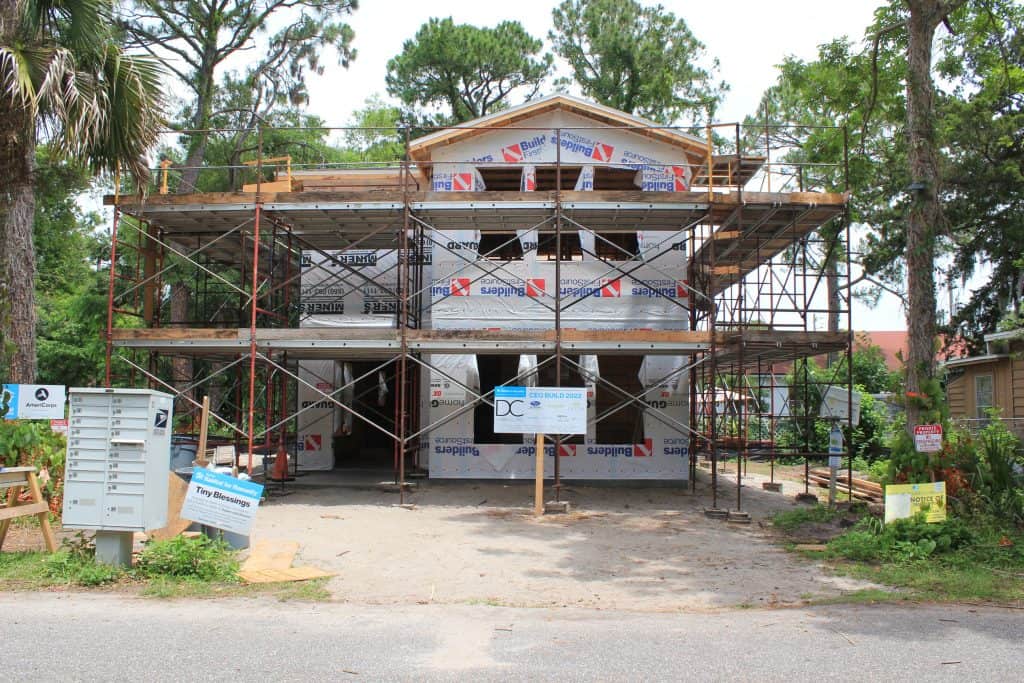 The house on Edgar Street will be the next affordable home built by Beaches Habitat for Humanity. Toward the end of March, the slab was poured and the construction team quickly got to work.
We are moving right along into the "dried-in" phase of construction. With the framing now complete, the roof is on, the house is wrapped, and the windows and doors are being installed.
In the next few weeks, volunteers can expect to help us foam all the gaps and cracks to help minimize unwanted airflow and improve energy efficiency all around the home. We will also be tightening down the hurricane strapping and building the interior walls while the subcontractors complete their rough-ins on HVAC, plumbing, and electrical.
Critical Home Repair – Haywood Estates
After a house fire, a Habitat homeowner in Haywood Estates had severe damage to her home. Working through homeowner's insurance, Beaches Habitat was selected by the homeowner to help make the necessary repairs.
Volunteers helped our construction team gut the home, removing debris and damage done by the fire. After taking the house back to its bones and assessing the structural damage we were able to put it back together again.
We are excited to announce that repairs are complete. The homeowner will be returning in June to make this house a home again.
Senior Home Repairs
Beaches Habitat's Senior Home Repair program helps current homeowners who are struggling to maintain the integrity of their homes, due to age, disability, or family circumstances. This program focuses on repairing critical issues that affect the health and safety of its occupants.
Since launching the program in 2020, Beaches Habitat has helped 10 homeowners make repairs to their homes, including installing new roofs, repairing plumbing and HVAC, replacing windows and doors, and other needed repairs.
We recently completed repairs on the third home on Skate Road. Repairs here included a new roof, new HVAC, new plumbing, and a modification to the shower.
With this repair complete, we will be starting our next repair house on Francis Avenue in Atlantic Beach.
New Projects Coming Soon
We will be breaking ground on three new homes in Mayport Village! Lots #9, #10 and #11 will be three single-story, elevated single-family homes on Ribault Park Street in Mayport Village. Each house will be a 3-bedroom, 2-bathroom home. Construction is set to begin on the first house in August.