Construction Progress – May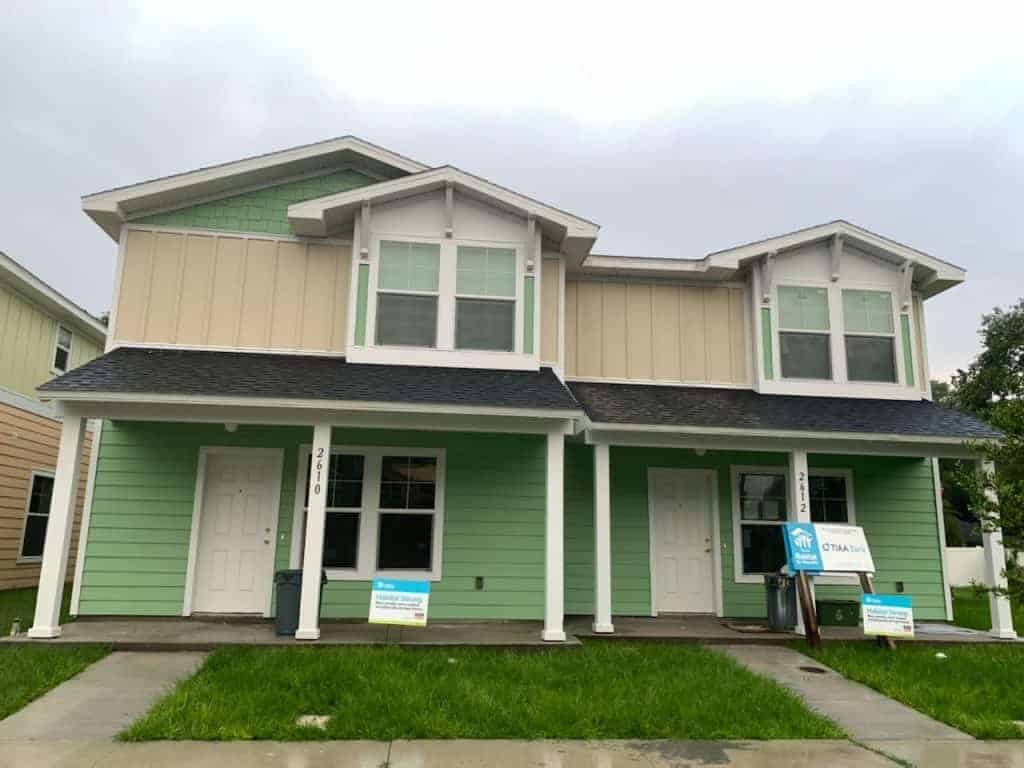 2610 and 2612 Haywood Estates Court
These two homes are awaiting final inspection from the City of Jacksonville and will be move in ready soon! Thank you to all the hearts and hands that helped build.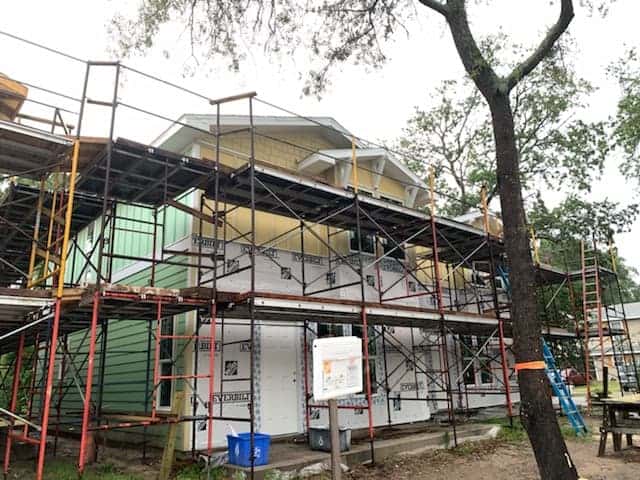 2605 and 2607 Haywood Estates Court
These homes are completely dried in and 75 percent of the siding is complete. Front and back porch work will begin soon. On the inside, there is a little bit of electric work to finish up and then insulation and drywall will go in.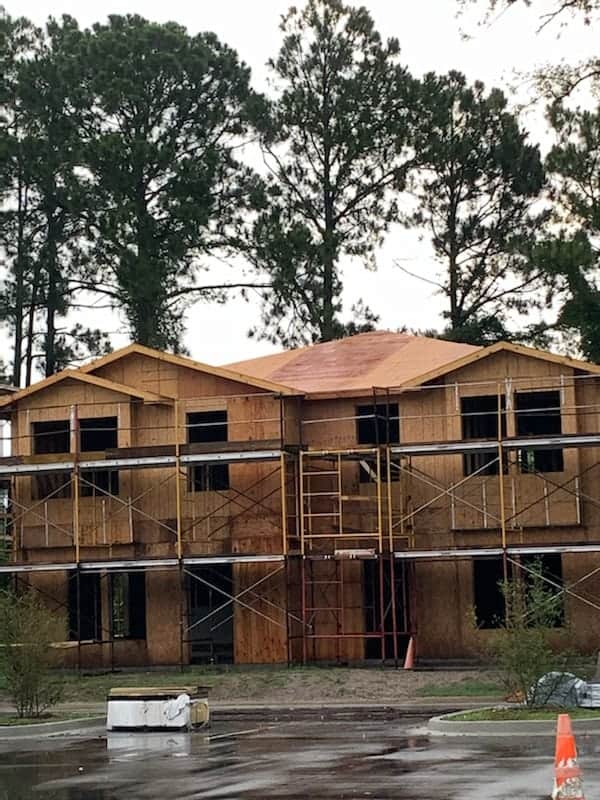 2611 and 2613 Haywood Estates Court
Framing and sheathing are now complete on these home! We are working to get the homes dried in. Roof work starts along with house wrap, windows and doors. Learn more about the programs building this duplex – Women Build and Interfaith Build.