Construction Progress: November 2021
We are infinitely grateful for your support as we build a world where everyone has a decent place to live. Keep reading to learn what we've been up to in November and what we will be wrapping up in December.
2617 & 2619 HW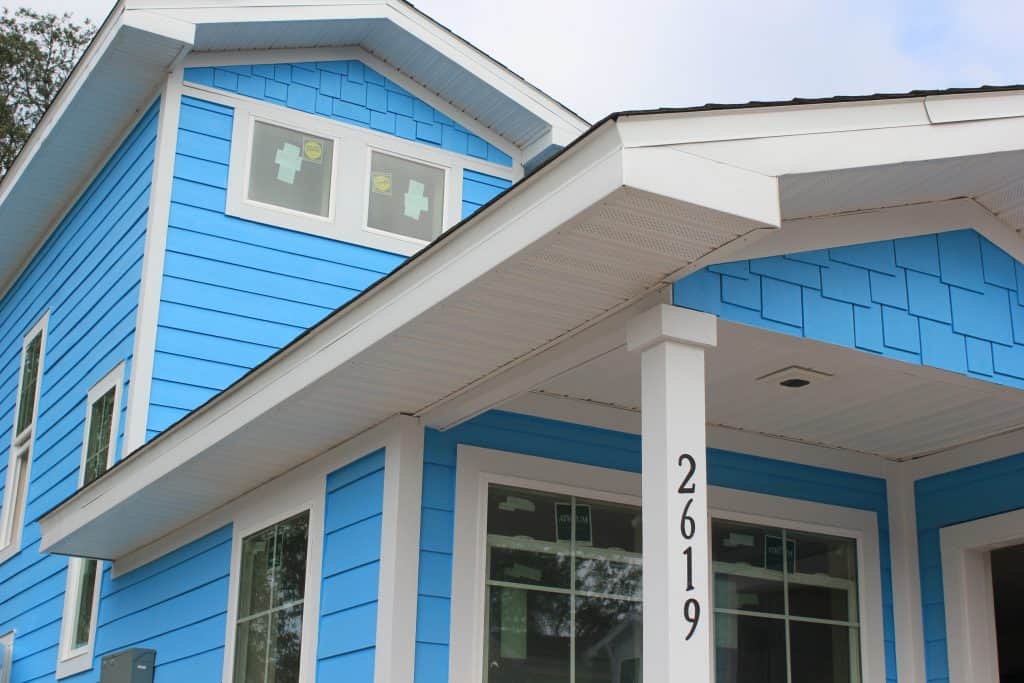 We are getting closer to completing big blue in Haywood Estates – Phase II. Throughout November, volunteers helped tile 4 bathrooms, install baseboard and trim, and paint the ceilings and walls. Floors are in, and the cabinets and countertops too! Soon after specialty trades do their final installations for electricity, HVAC, and plumbing, we'll have early power.
In the few short weeks that make up December, we will install the permanent stairs, complete final painting tasks, clean, and get these homes ready for move-in day!
2618 & 2620 HW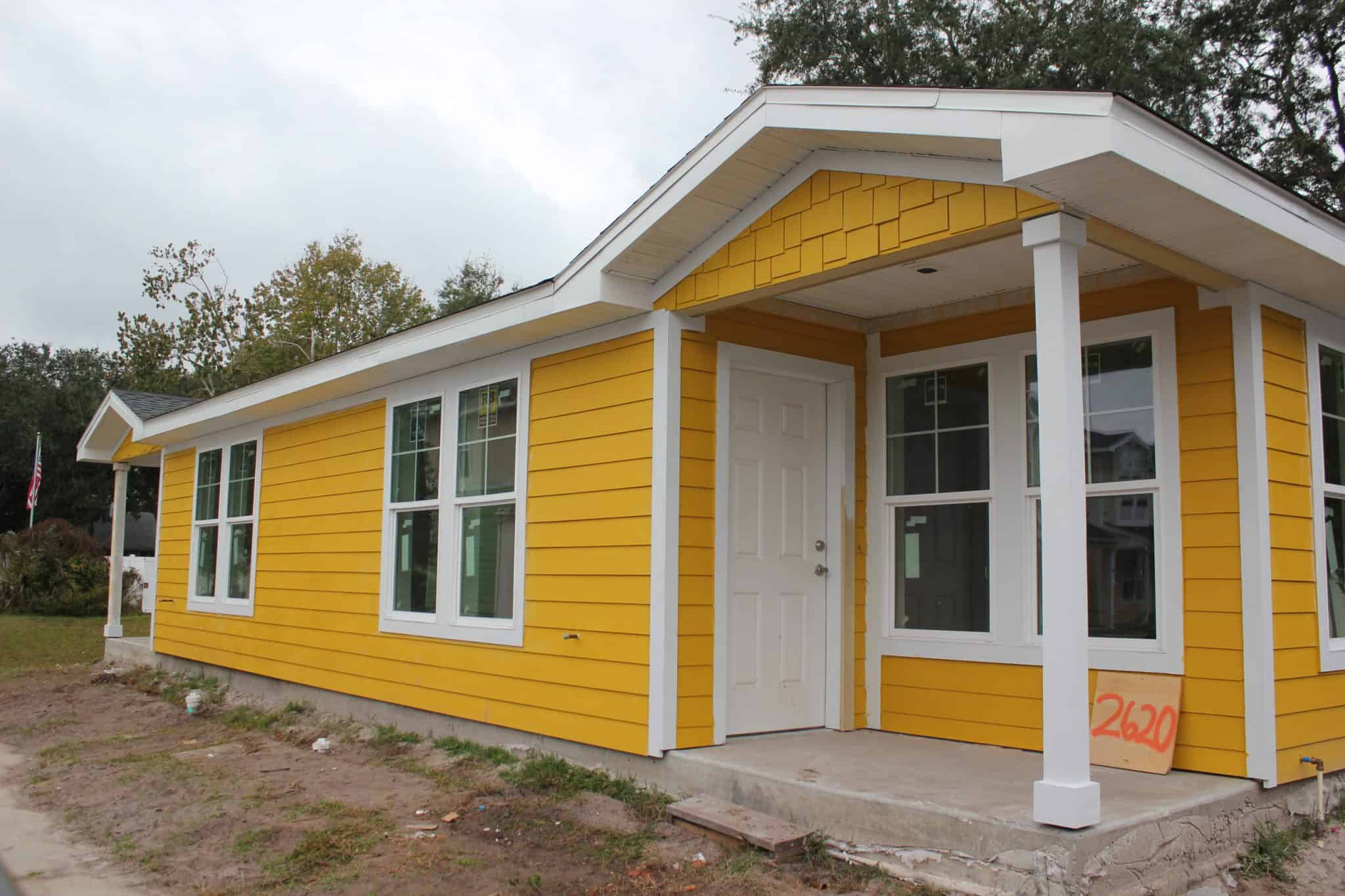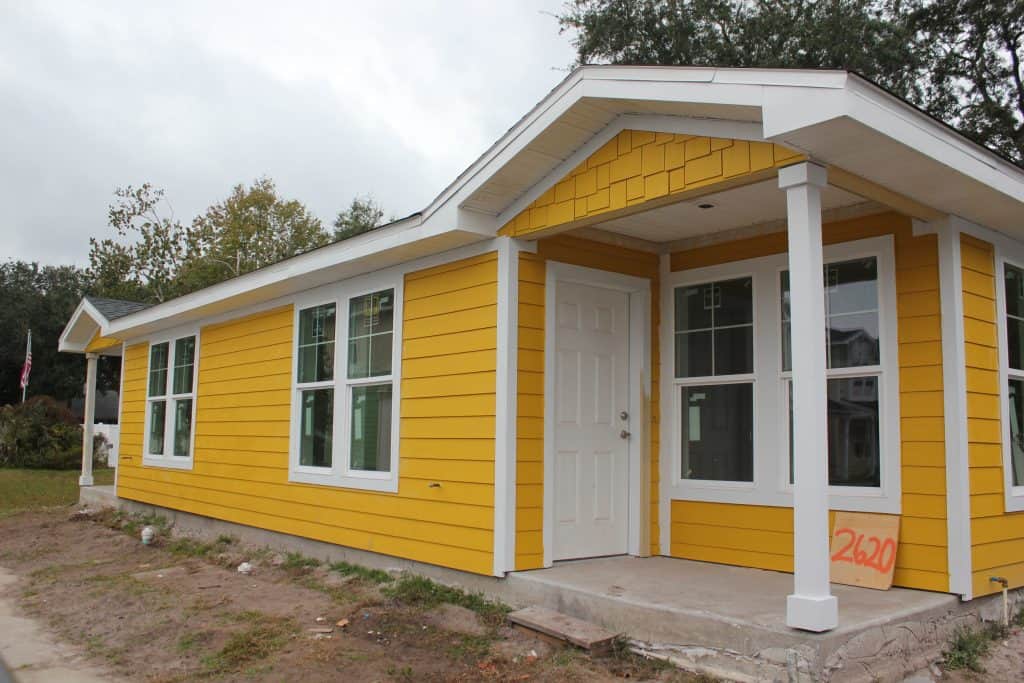 In November, the yellow duplex did not receive much attention from our volunteers or construction crew. The sheetrock install took longer than expected, but installers had it in place and textured by the end of the month. That means that we'll have plenty to accomplish in December.
If you've been keeping up with big blue, then the process to get these two homes complete will be familiar. We will paint the ceilings and walls, install the trim and interior doors, shelving, flooring, cabinets, and countertops.
On behalf of our future homeowners and staff, thank you for your continued support. We look forward to ending the year strong and are so glad to be partnering alongside you.
Merry Christmas and Happy Holidays!