Construction Progress: April 2022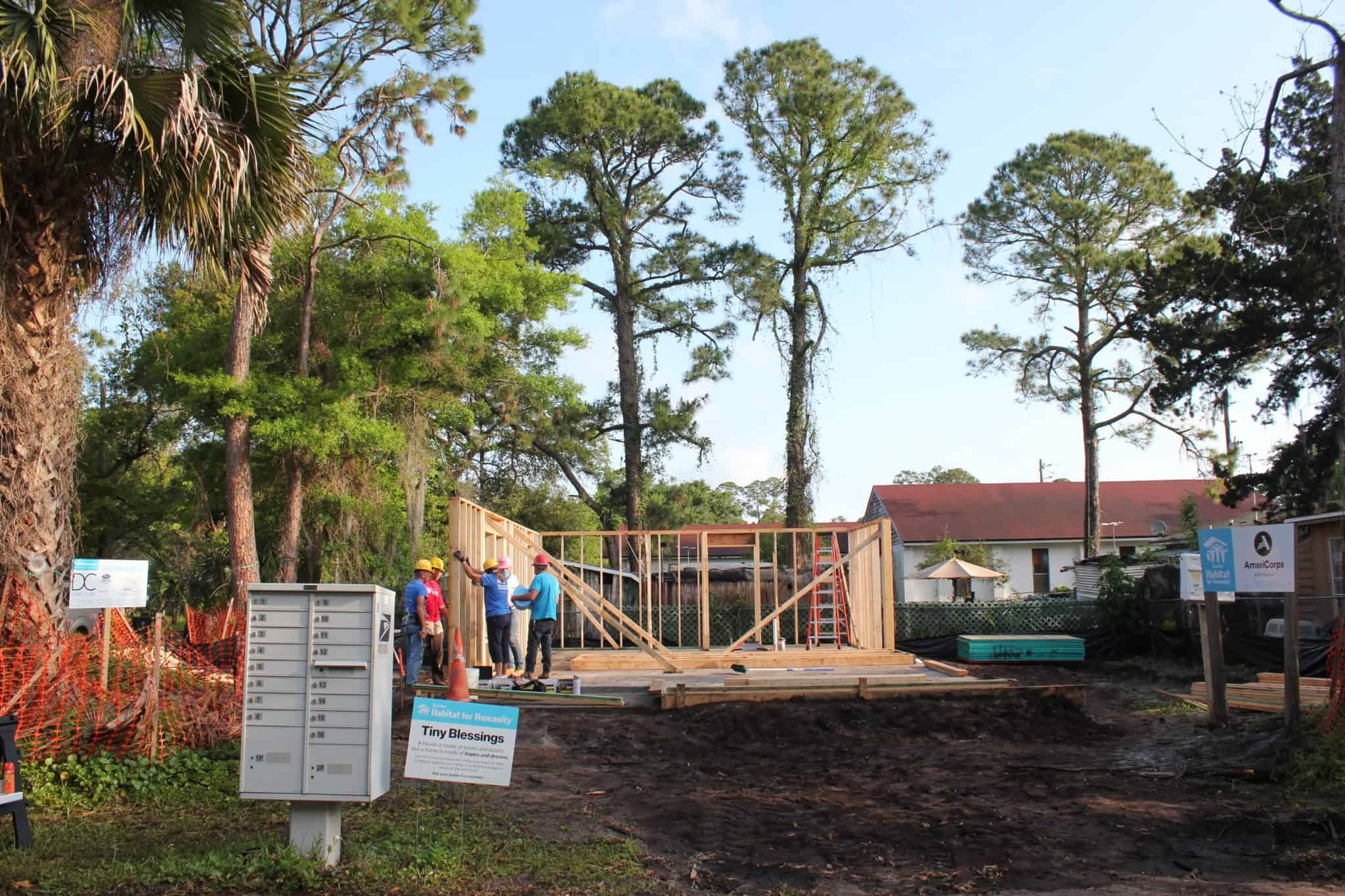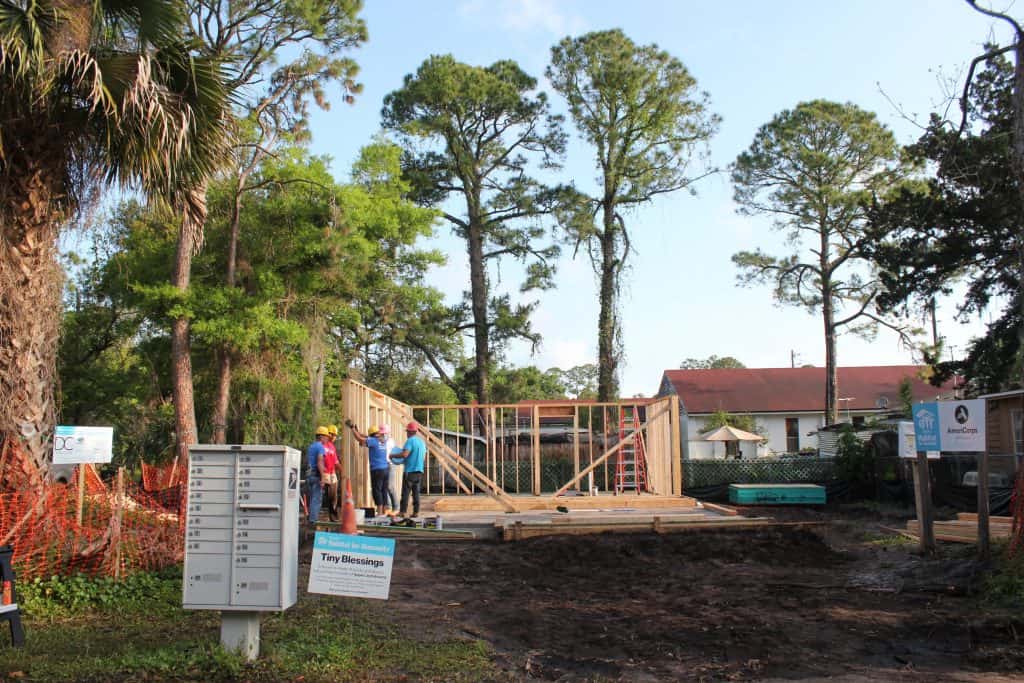 Nestled away toward the back of a dead-end road, Beaches Habitat has found the perfect location for the next affordable home in the Atlantic Beach community.
The house on Edgar Street is on its way to nailing down a few Habitat records. Within days of receiving permits at the end of March, the slab was poured and the construction team had a foundation to build on.
With the support of the 2022 CEO Build, we have welcomed new groups of volunteers back to the build site, where they're swinging hammers, building walls, and covering the house with sheathing. We moved from raising the first wall on March 30th to having the first and second floors framed by the end of April.
In May, you can anticipate continuing to fasten the home's exterior with more nails, installing roof trusses, and framing the roof deck. And yes, there will always be more blocking.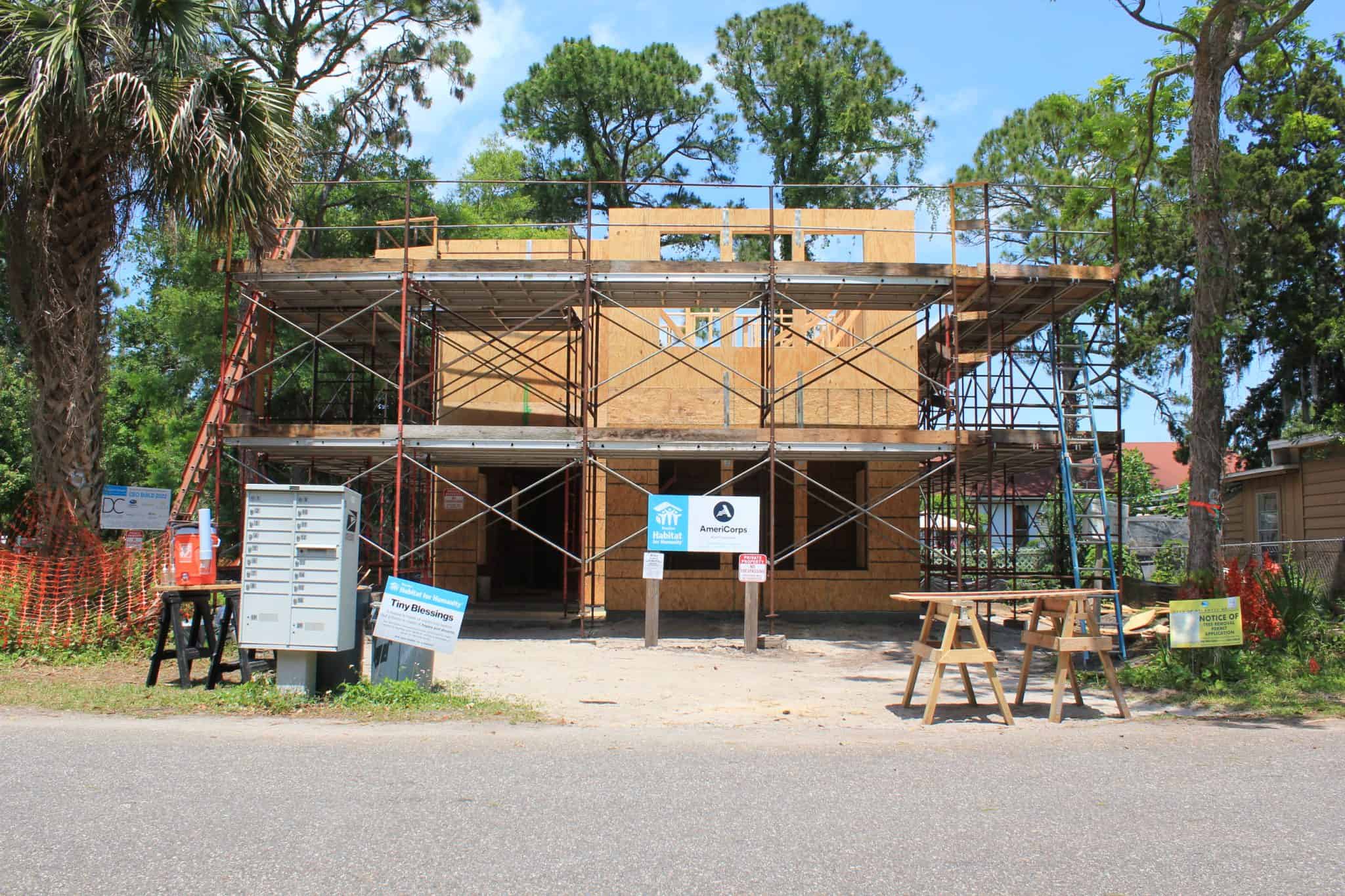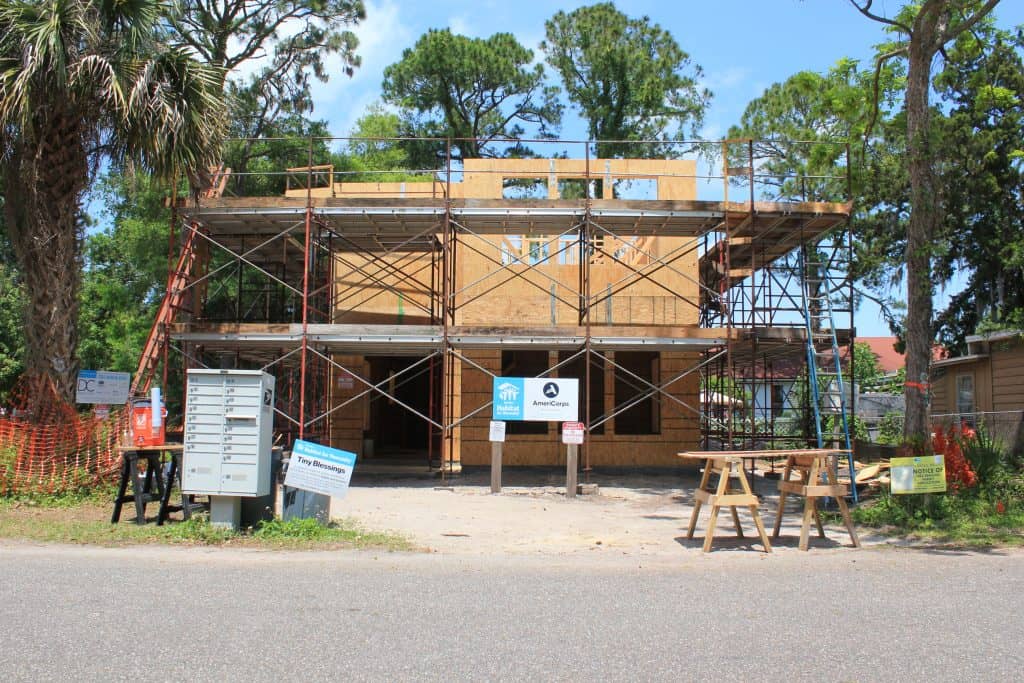 About the House
The house on Edgar is nestled among the trees in a quiet neighborhood in Atlantic Beach. It's a short walk to Donner Park and the Gail Baker Center, where Beaches Habitat partners with the City of Atlantic Beach to offer tutoring and mentoring through the After-School Program.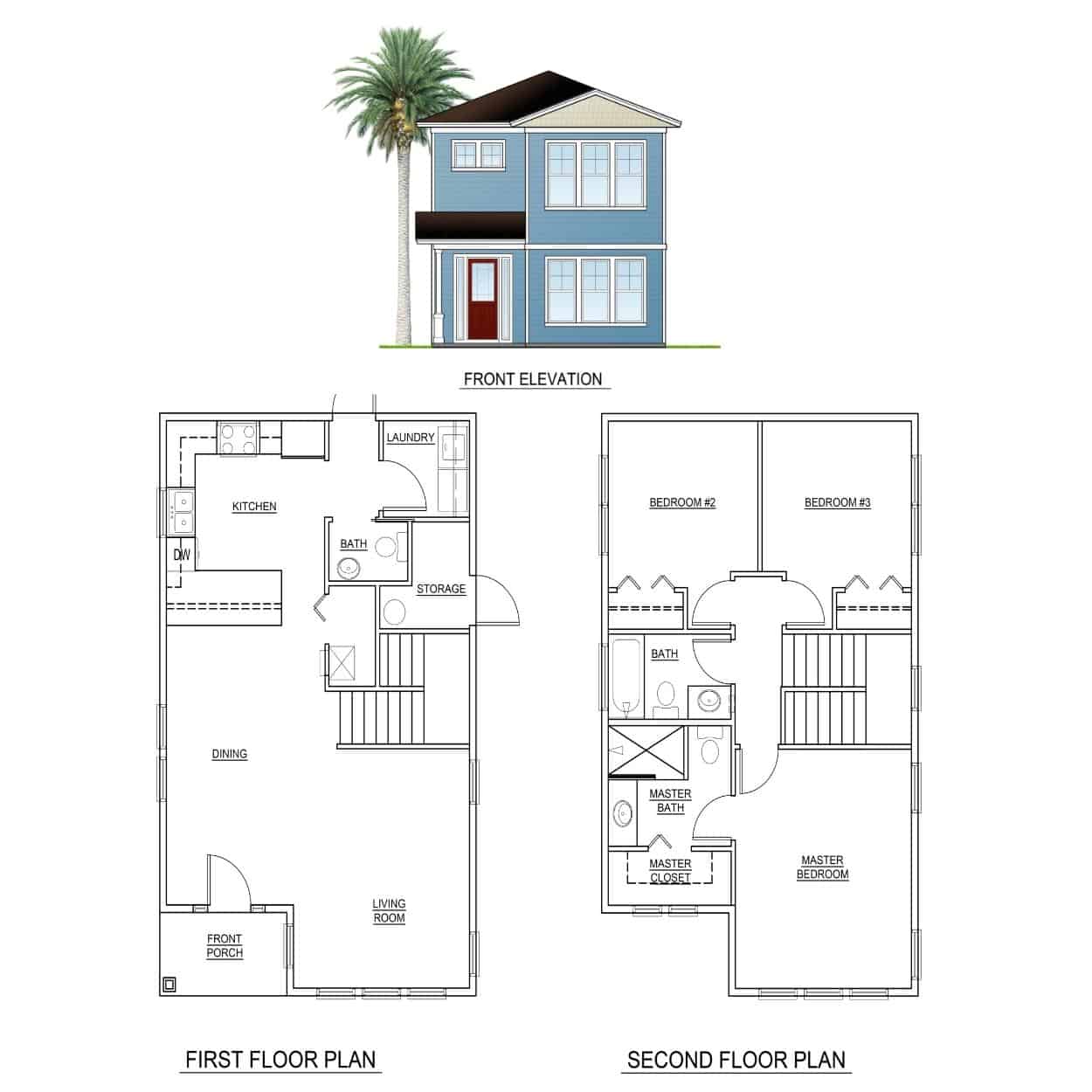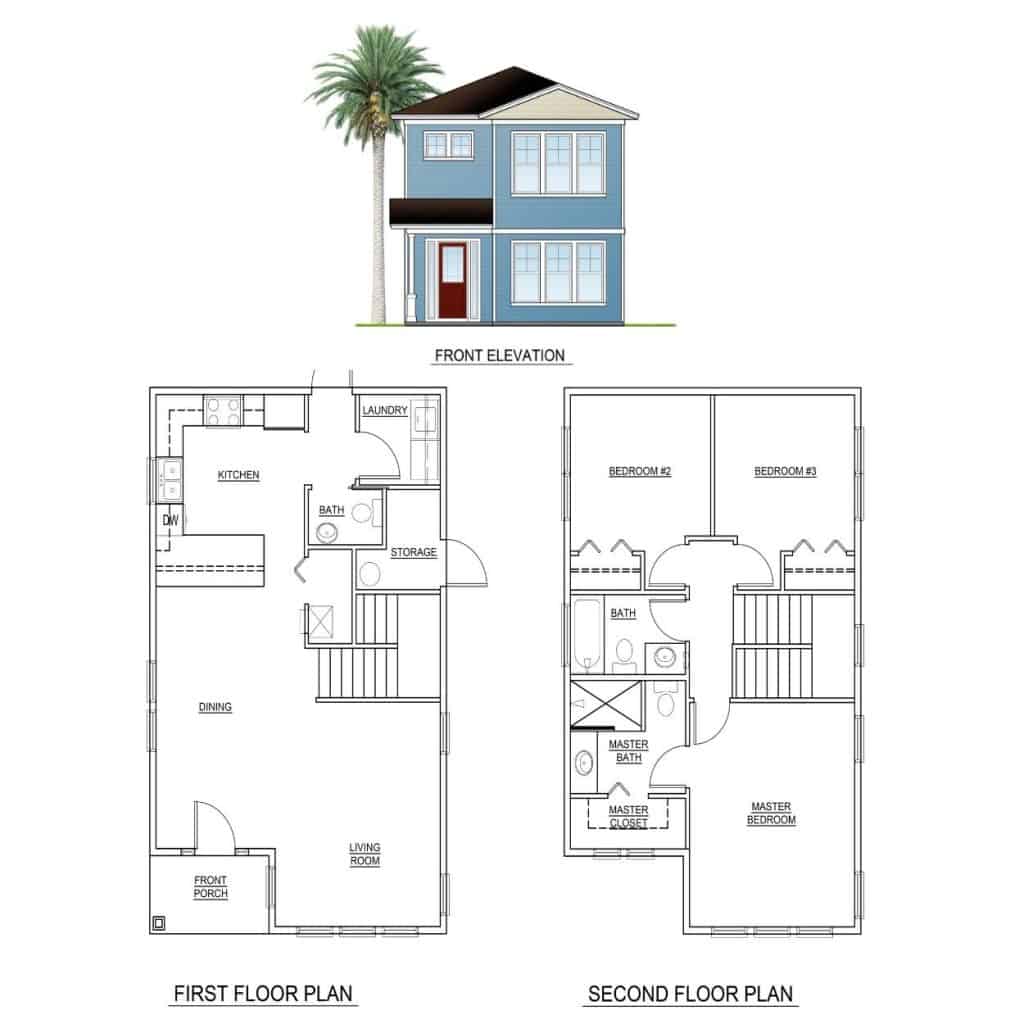 🏡Single Family Home
🛌3 Bedrooms
🚿 2.5 Bathrooms
📏Roughly 1,400 square feet