Construction Progress: June 2022
The summer slow-down has arrived here at Beaches Habitat as our construction sites are noticeably less busy. The snowbirds have returned to their milder summer homes. Families are off on summer vacation. If you are around and looking for something to do, now is the perfect time to volunteer on a Habitat build site!
Keep reading to learn more about the projects at Beaches Habitat for Humanity.
New Construction: 105 Edgar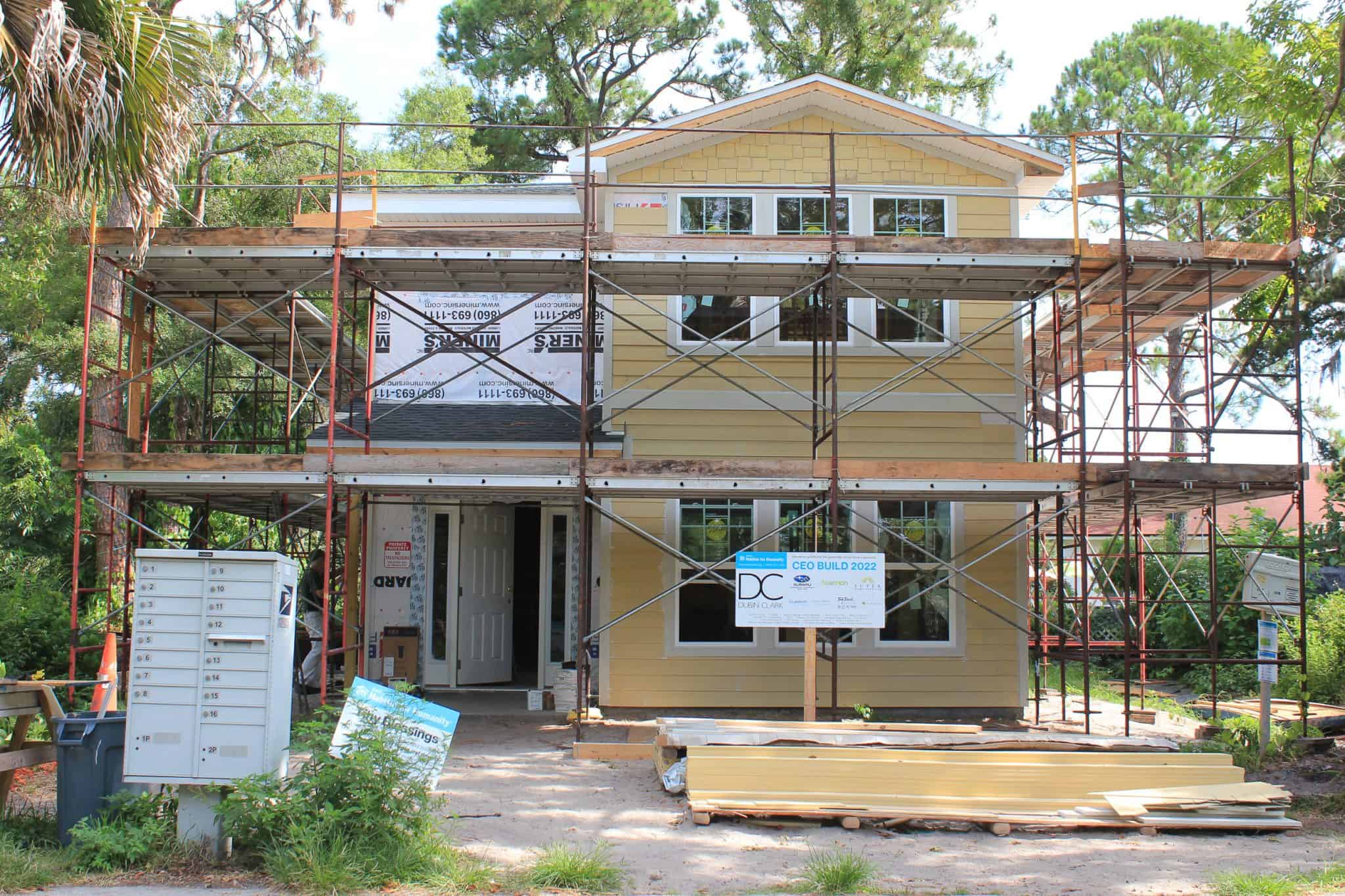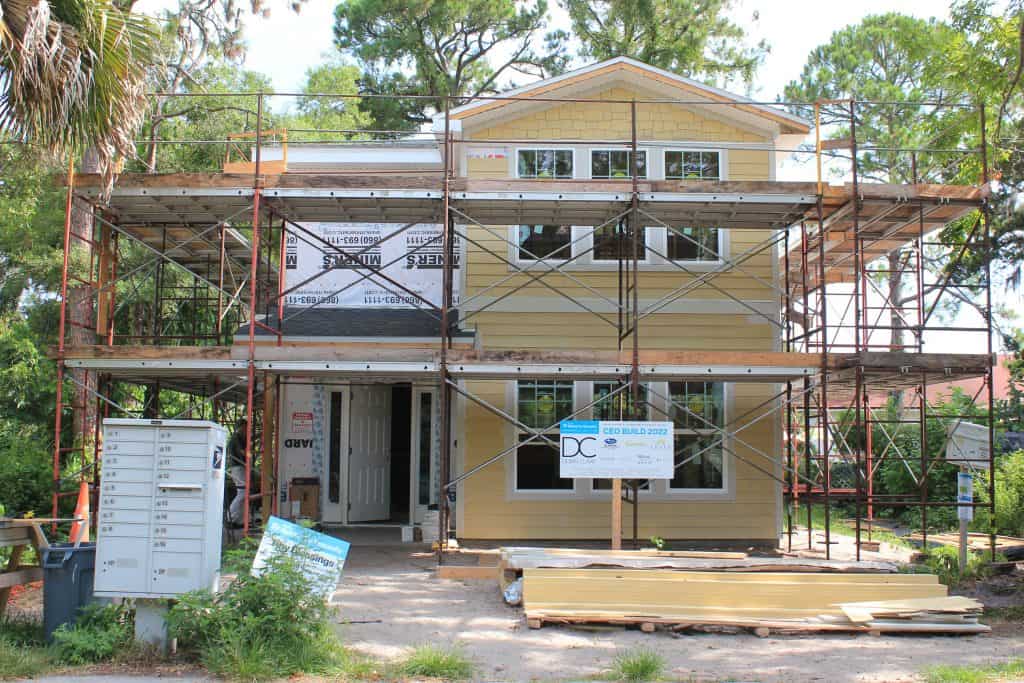 We are beginning to see the house on Edgar come together. This build once complete will be Beaches Habitat's 354th new home since our founding in 1991.
There is plenty of activity happening as we shift from framing and drying-in to the mechanical and trim stages of construction.
The windows, doors, and roof shingles are installed, and the rough mechanicals (plumbing, HVAC, electrical) are wrapping up. After city inspections are complete, the insulation will be added to the interior framing, with drywall to follow.
Most of our attention lately is on the outside of the house. Volunteers are helping to install the siding and trim pieces around windows, doors, etc. Once installed, caulking is applied where moisture would otherwise penetrate causing leaks and deterioration later down the road and then the paint is added.
In the next few weeks, we will finish up with the exterior. The scaffolding enveloping the exterior will come down. Volunteers alongside our construction staff will move inward to begin the interior work.
Senior Home Repair
Beaches Habitat's Senior Home Repair program is a movement helping to enable people to age safely in their homes. The program is currently making repairs to the 7th house since re-engaging these efforts in 2020.
In house #7, Ms. Alberta's water heater gave out, and water flooded their home. With Beaches Habitat's help, she is able to replace the water-damaged carpet with new flooring, creating a safer, healthier environment to move around in. We've also added a fresh coat of paint to the walls and will be replacing all the light fixtures with updated bright lighting to help her see better in her home.
Learn more about the Senior Home Repair program.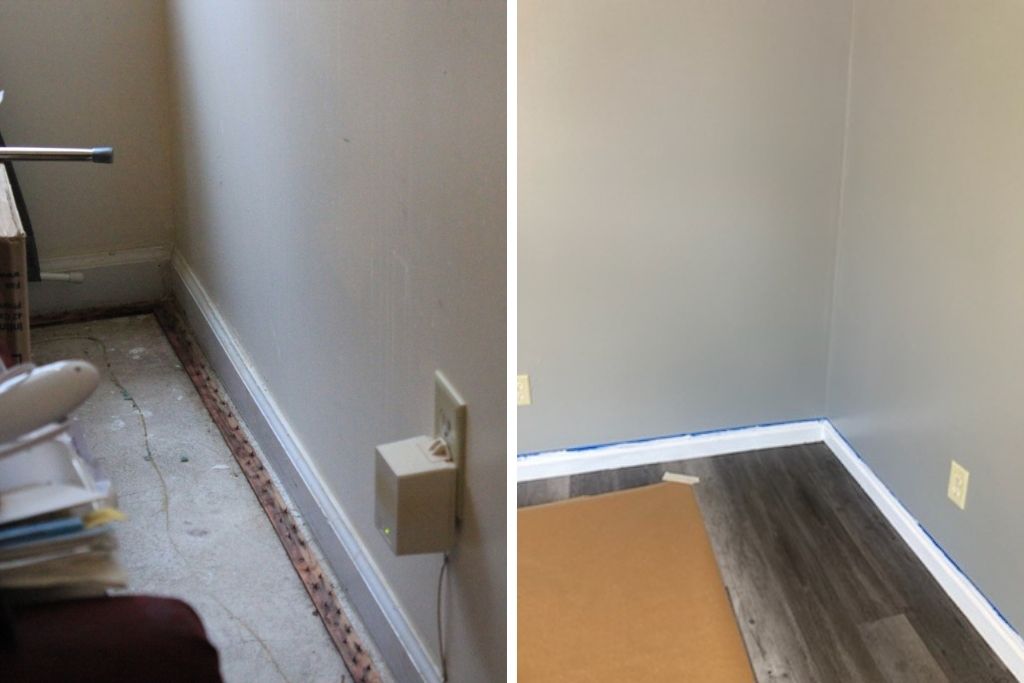 New Construction Coming Soon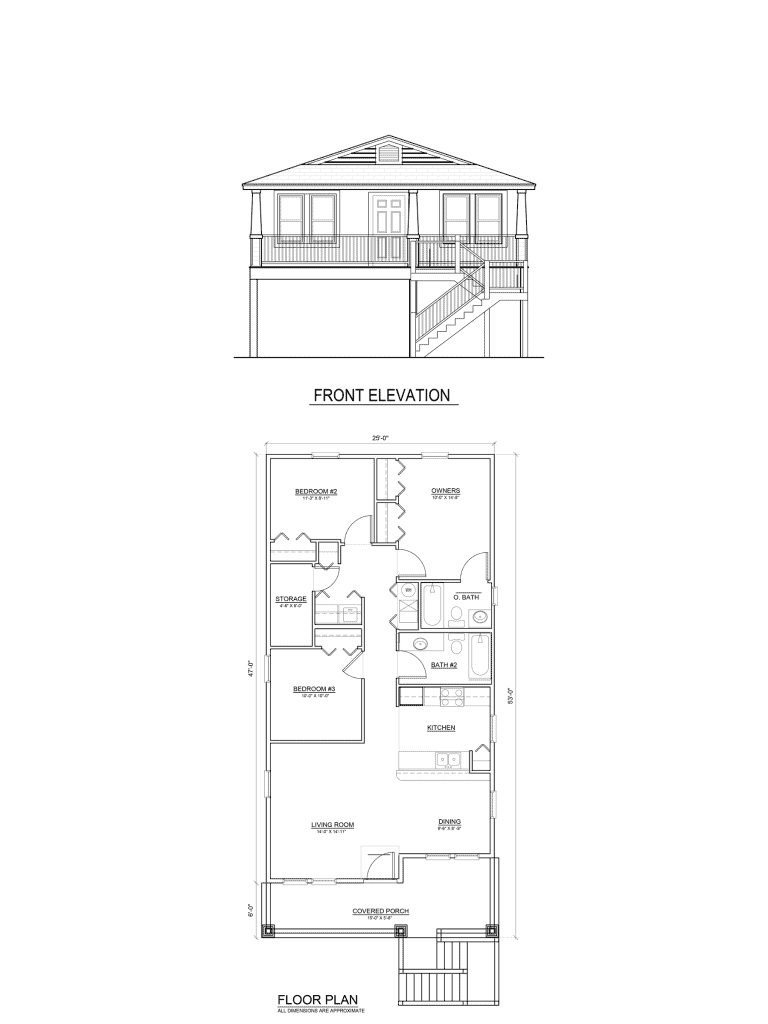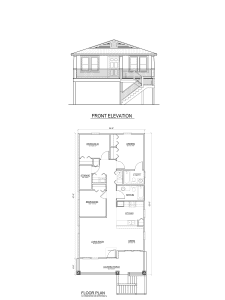 Three new homes are scheduled to begin in the fall. These three elevated single-family homes are located in Mayport Village. We are currently in the process of selecting families, with the construction of the first house set to begin in August.
Learn more about the homeownership process.