Owner-Occupied Home Repairs
Home Repairs and Modifications
Beaches Habitat's Home Repair Program helps current homeowners who are struggling to maintain the integrity of their home, due to age, disability, or family circumstances.
Our program focuses on repairing critical issues affecting homeowners' health and safety.
What We Offer
NON-EMERGENCY repairs could include:
Roof repairs
Construction of wheelchair ramps
Window and door replacement
Flooring repairs
Plumbing and HVAC repairs
Repairs are not free. Beaches Habitat will finance the repairs with an affordable loan. The monthly payments will be calculated based on income.
This program typically has a waiting period, and we cannot guarantee that all inquiries will receive an application.
General Information
All Beaches Habitat for Humanity Home Preservation programs are a construction-based resource to identify and address health, safety, and accessibility-related needs in eligible households. This program aims to provide owner-occupied homes with a safe, healthy, and accessible environment.
Funding for the Home Preservation Program comes from different sources. Different funding sources will set their own timelines and terms. This means that Beaches Habitat will select Home Preservation projects that fit the guidelines set by the funding source. For example, some funding may be geographically specific, some may be specific to Veteran households or Senior households, etc., some may be restricted by project type (i.e., only for roofing or only for accessibility). 
How it All Works:
HOMEOWNERS must submit an inquiry in order to receive an application when funding is available. 
BEACHES HABITAT will contact you by phone to let you know an application is available.  There will be a deadline associated with the application, and it will be reviewed on a first come-first serve basis. 
HOMEOWNERS will return the application within the deadline indicated, complete with the required documentation, OR contact Beaches Habitat for an extension on the application prior to that deadline.  
BEACHES HABITAT will review applications, conduct a home visit, and verify eligibility based on program capabilities and needs of the home. A final determination for program approval will be made. 
HOMEOWNERS will be notified of a decision on program approval or denial. If approved, you will receive a list of services for which Beaches Habitat intends to gather estimates from program contractors.  
BEACHES HABITAT will determine which services, if any, fall within funding/program capabilities, budget, timeline, etc., and will provide the homeowner an agreement for services outlining the scope of work.  
HOMEOWNERS will sign an agreement for conduct and liability, which includes the proposed scope of work for the home, and work will commence in the order in which agreements are received. 
Who Qualifies
Eligibility Criteria
To be considered eligible, the applicant(s): 
Must be willing to partner with Beaches Habitat for Humanity by upholding the terms of the program agreement, and being responsive, helpful, and hospitable.

 

Must be a homeowner in the applicable service area and currently reside in the home in need of repair. Homeowners must have lived in the home for a minimum of one year before applying, and plan to continue living there for a minimum of five years after work is completed.

Must

have

a total gross household income

at or below 80% of Area Median Income (AMI) based on household size.

Must allow Beaches Habitat for Humanity staff to visit your home to complete an assessment.

During the visit, we will need to access key areas in your home. If we cannot safely access these areas due to significant clutter in your home or other reasons, you may be limited to receiving exterior services or denied by policy. This determination is made on a case-by-case basis.
Current Funding Priorities
Our program currently serves two populations:
Senior Home Repairs
To qualify, the applicant must be at least 60 years old, own their home, and currently reside in the home.
Veteran Home Repairs
To qualify, a member of the household must have previously served in the United States military. The applicant must own and currently reside in the home.
Submit an Inquiry
If your home is in need of repairs, give us a call! You must have an inquiry in our database to be considered for the Home Preservation Program.
We will collect information about your household and the repairs that are needed and enter your information into our database.
Repairs will be completed as funding becomes available. Submitting an inquiry does not guarantee that you will qualify for repairs.
Repair Program Contact:
Taryn Stevens
Construction Coordinator
(904) 595-5806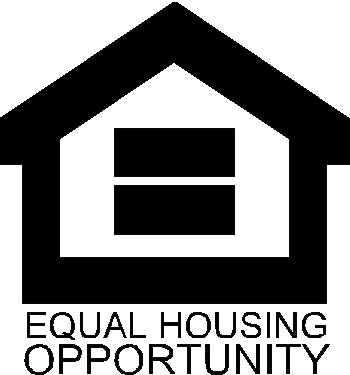 Beaches Habitat for Humanity does business in accordance with the Federal Fair Housing Law. We are pledged to the letter and spirit of the U.S. policy for the achievement of equal housing opportunity throughout the nation. We encourage and support an affirmative advertising and marketing program in which there are no barriers to obtaining housing because of race, color, religion, gender, gender expression, marital status, age, national origin, physical or mental disability, sexual orientation, veteran/reserve/national guard status, or any other status or characteristic protected by law.
Equal Opportunity Employer
Beaches Habitat for Humanity, Inc. is an equal opportunity employer and seeks to employ and assign the best qualified personnel for all our positions in a manner that does not unlawfully discriminate against any person because of race, color, religion, gender, gender expression, marital status, age, national origin, physical or mental disability, sexual orientation, veteran/reserve/national guard status, or any other status or characteristic protected by law.