Construction Progress: October 2021
​​​​​​​Beaches Habitat's construction process combines the ordinary act of building a home with the extraordinary possibilities of love. This constructive combination renews lives and opens doors for Habitat families and volunteers alike.
We are so grateful for your support as we build a world where everyone has a decent place to live. Keep reading to learn what we've been up to in the month of October and what will be coming up in November.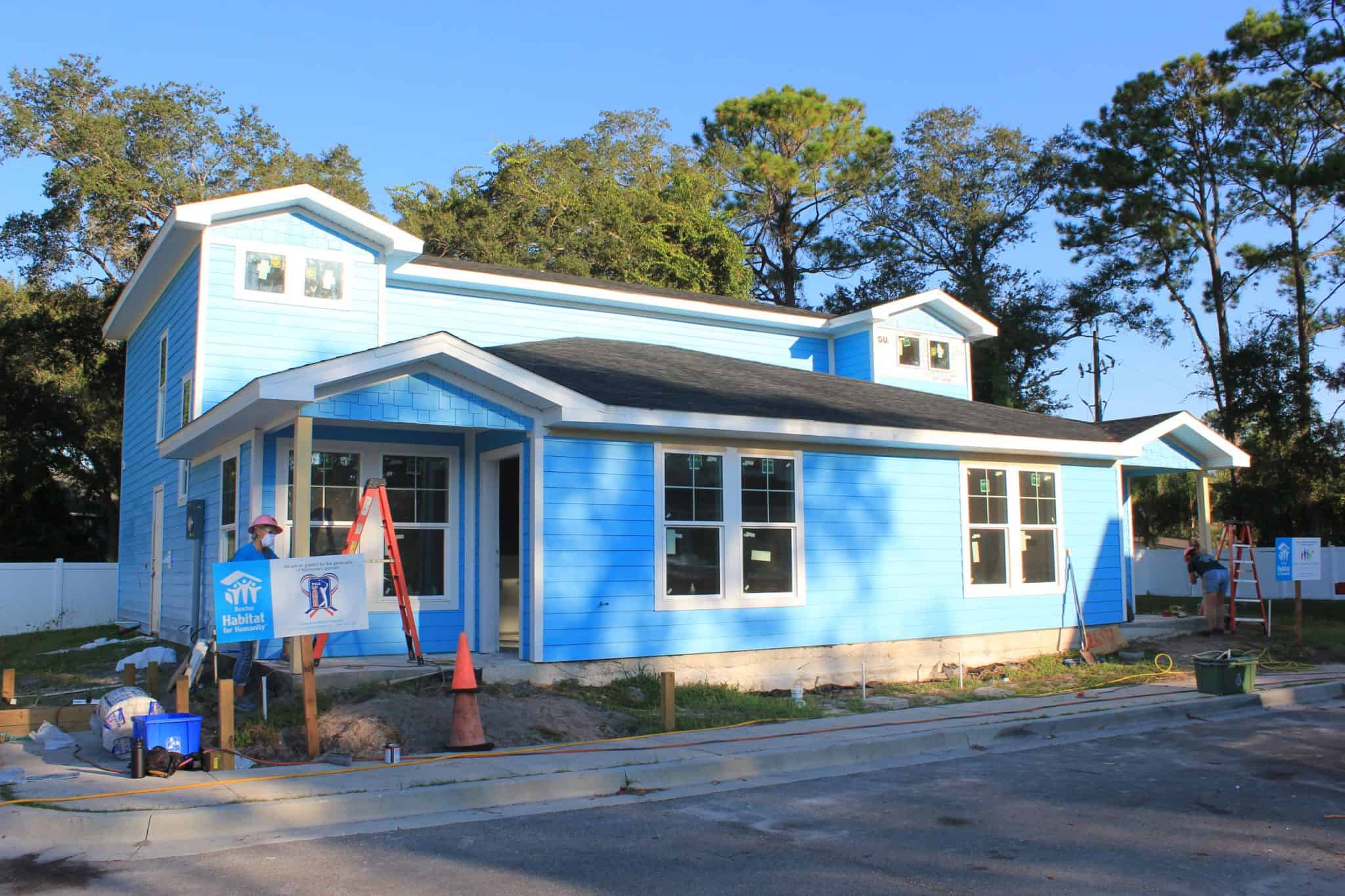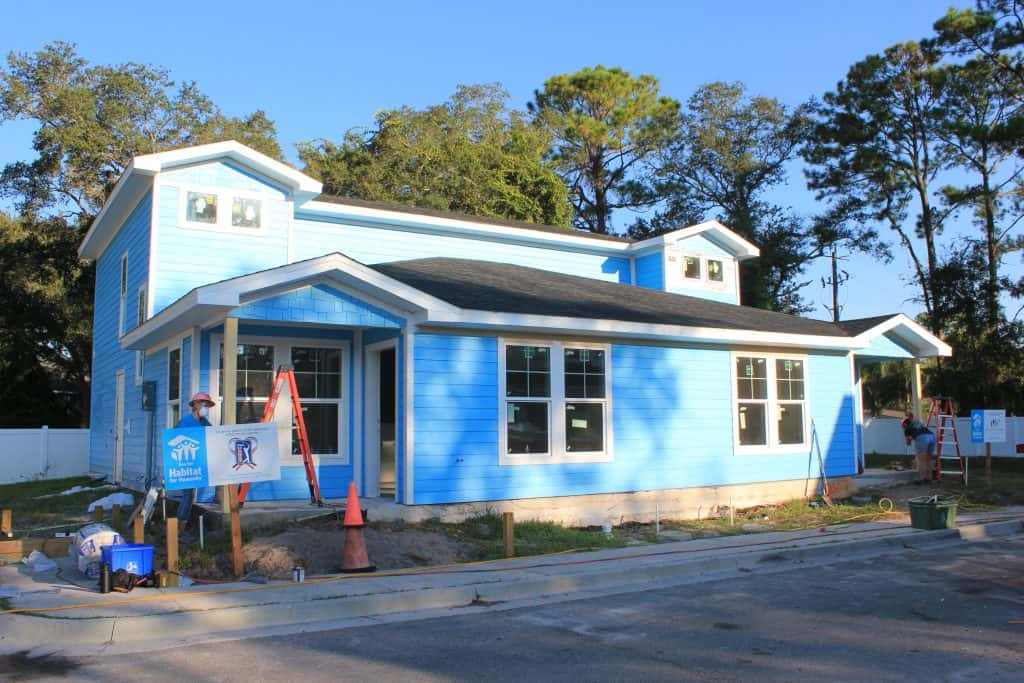 2617 & 2619 HW
The construction team alongside the future homeowners and volunteers have painted the first couple of coats on the interior walls and installed tile in the first-floor bathrooms. We've also started installing trim and baseboard has begun along with interior doors and shelving.
Subcontractors will soon install flooring along with cabinets and countertops. Most exciting, each of these units will have a ceiling track system installed on the first floor. The track system will allow the families' children to move more freely from room to room. We're very excited to be offering a custom solution to meet the needs of our future homeowners.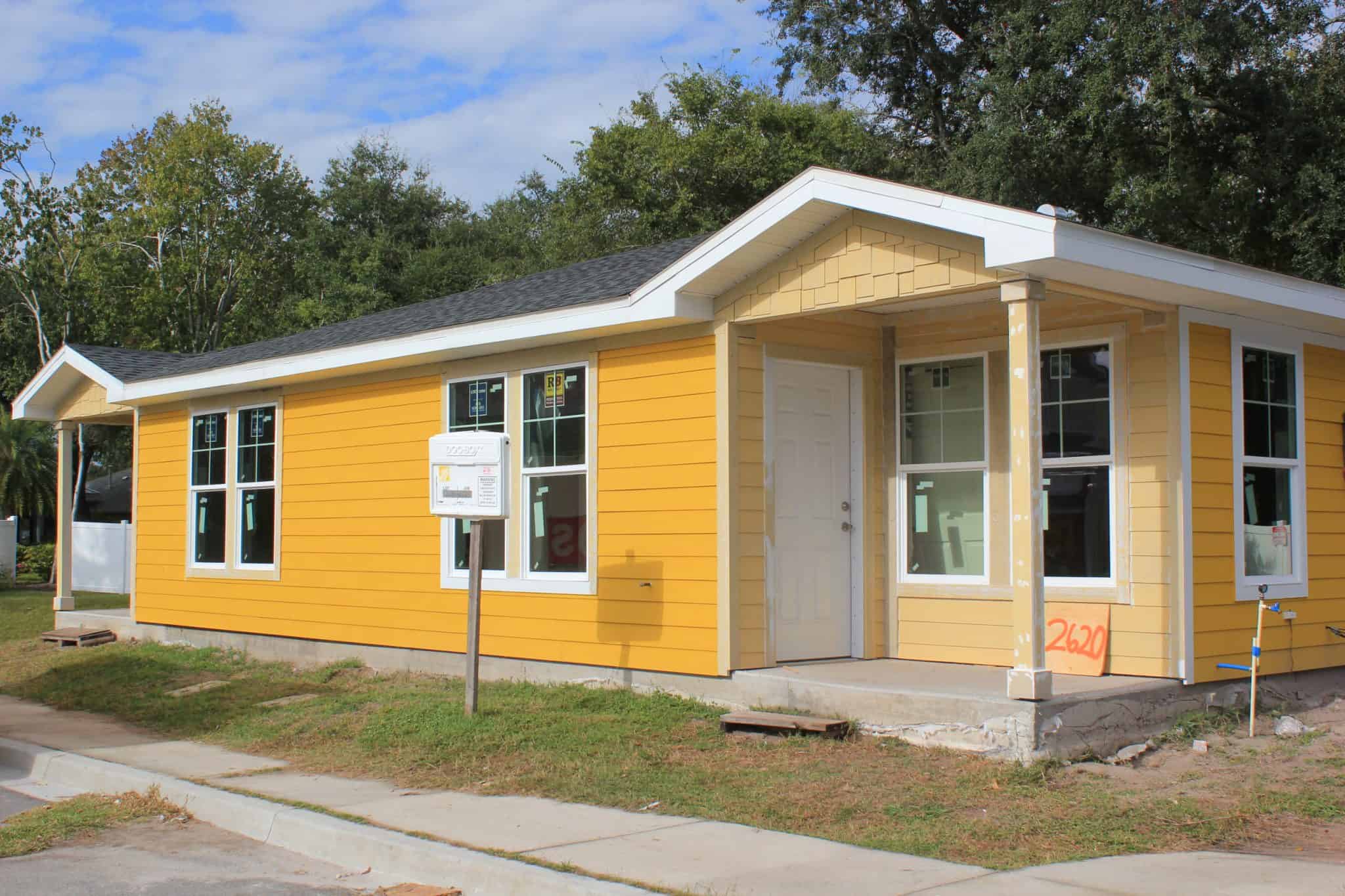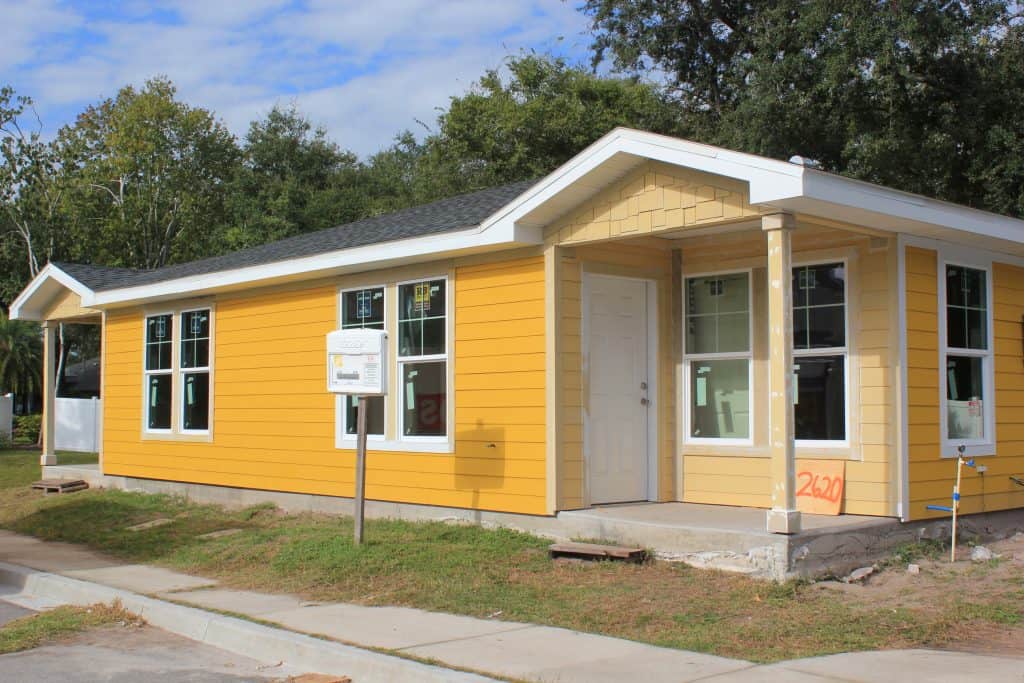 2618 & 2620 HW
At the beginning of October, our team was focused on getting the siding installed and painted at 2618 & 2620. Trade subcontractors finished up the electric, HVAC, plumbing roughs, as well as insulation. A drywall crew will soon get to work, moving us into the final stage of construction, the finish stage.
Following right in the footsteps of 2617 and 2619 HW, we will need painters and finishers to help us complete these last two homes in the neighborhood.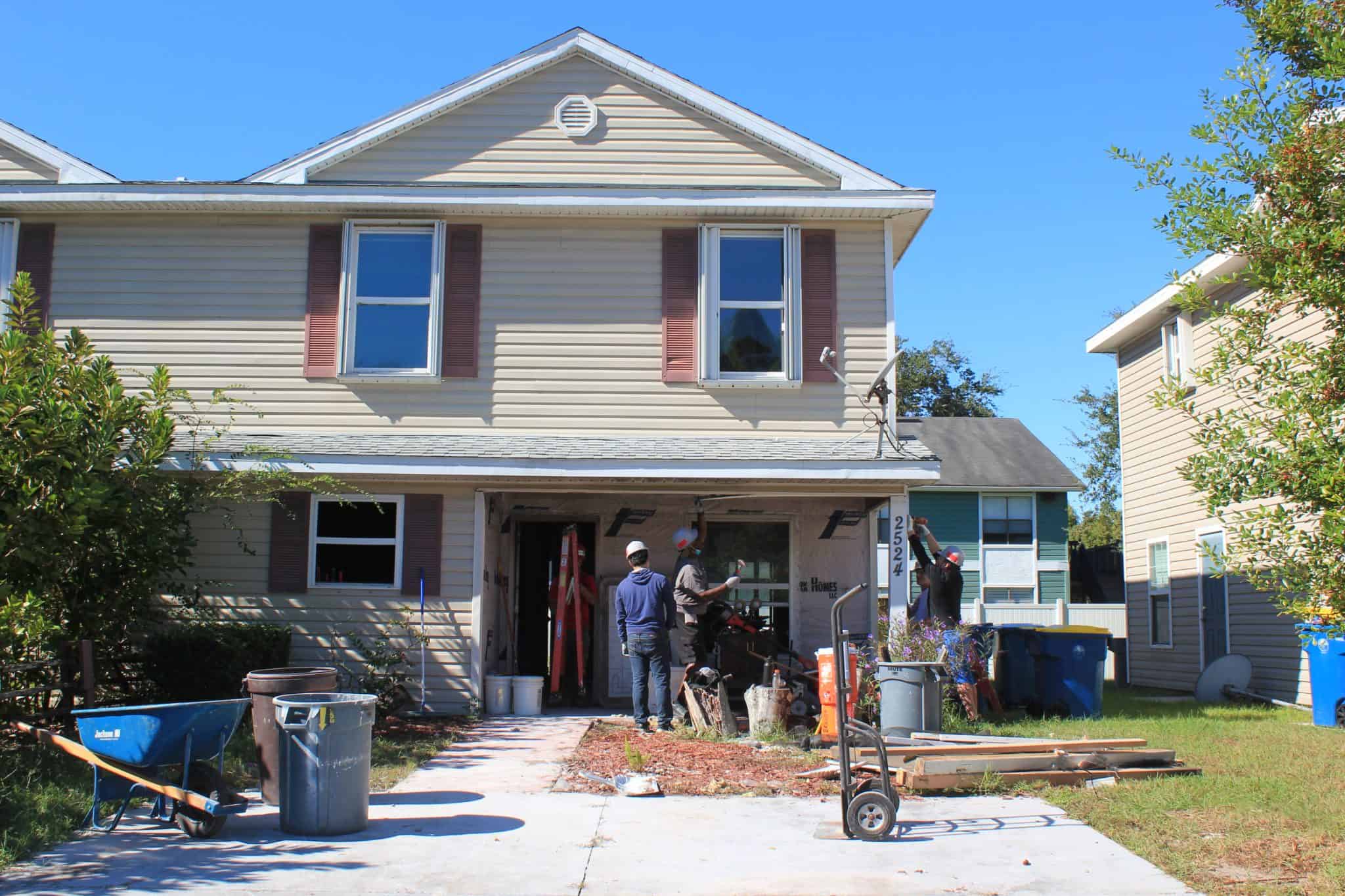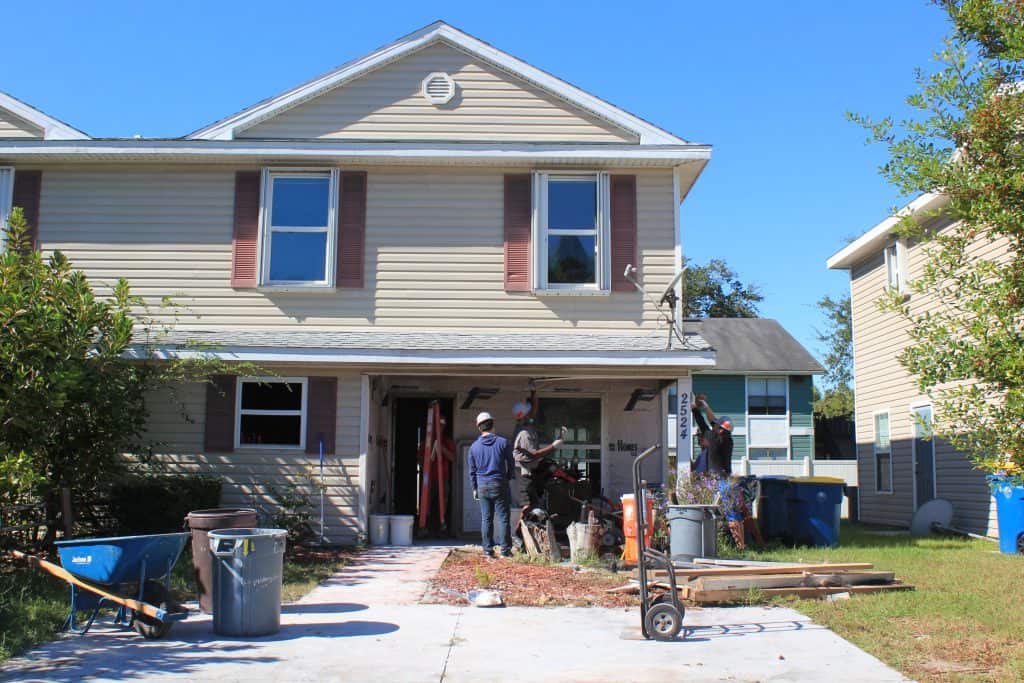 Critical Home Repair
Earlier this year, one of our homeowners in Haywood Estates had severe damage to her home from a fire. We are working with her insurance company to put her house back together.
Volunteers were taken back by the devastation and eager to help us remove all the damage. After getting this house cleared out, first by removing items burned in the fire, and then removing the drywall and insulation, we were all happy to see minimal damage to the integrity of the structure. It was reassuring to note how well the firewall held up between this home and the attached neighbor.
Now that the home is cleared out, we will begin putting it back together.