Construction Progress: September 2021
Haywood – Phase II
We are thrilled to announce our build sites are moving full speed ahead for the time being.
After overcoming some major material delays, look at how much we accomplished in September! The windows are in on each duplex in Haywood Estates – Phase II. The scaffolding has come down around 2617 and 2619 and siding has been started and mostly finished on 2618 and 2620.
Keep reading to learn what is coming up in October.
2617 & 2619 HW
We are entering the finish stage of each of the homes. Volunteers can expect to be moving to the inside as we will need help painting the walls and ceilings.
If that doesn't sound appealing, 2617 and 2619 will also require ramps leading up to the front doors to make them more easily accessible. So there will be some building left to do on the exterior for those who like a challenge.
2618 & 2620 HW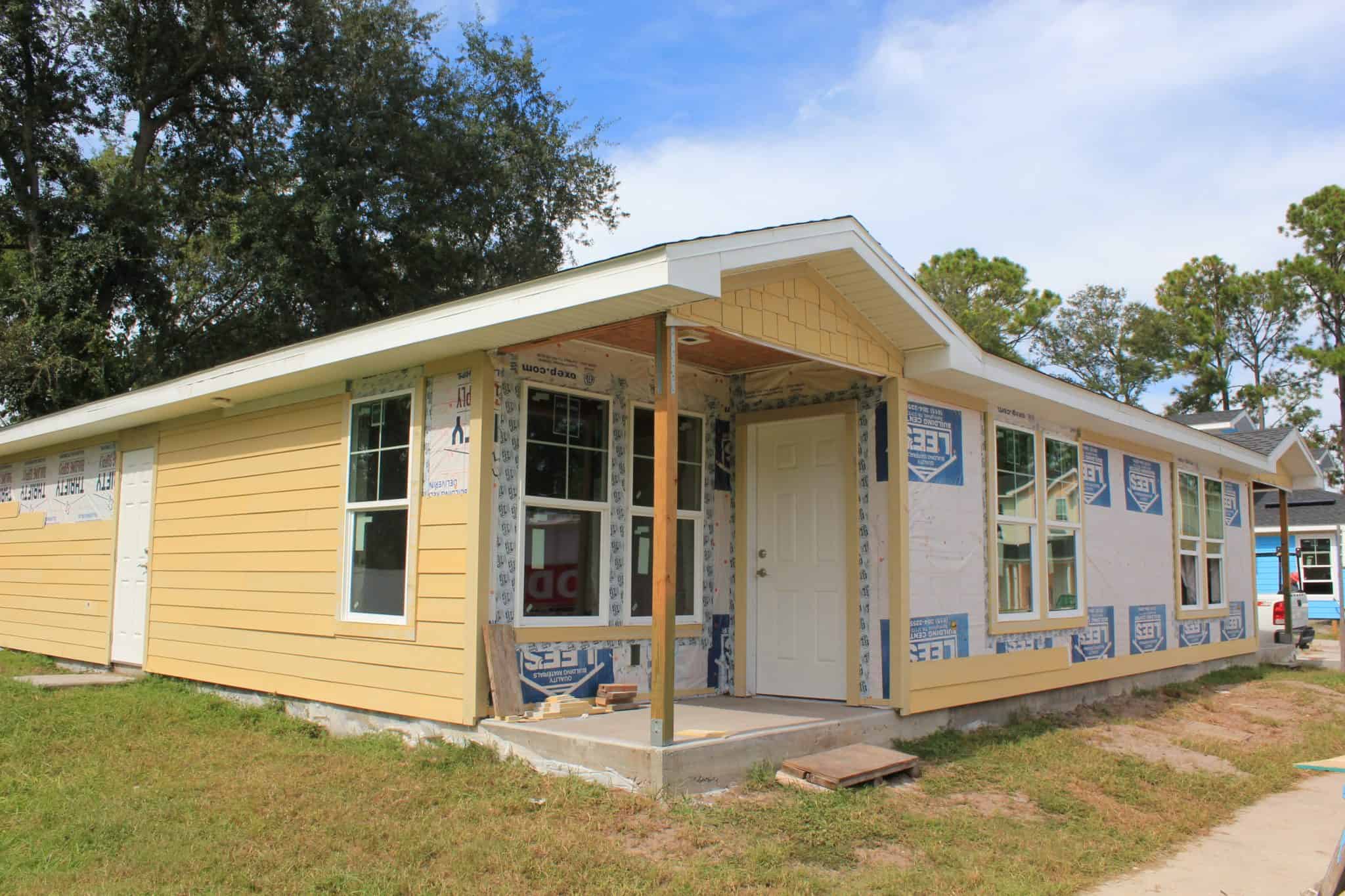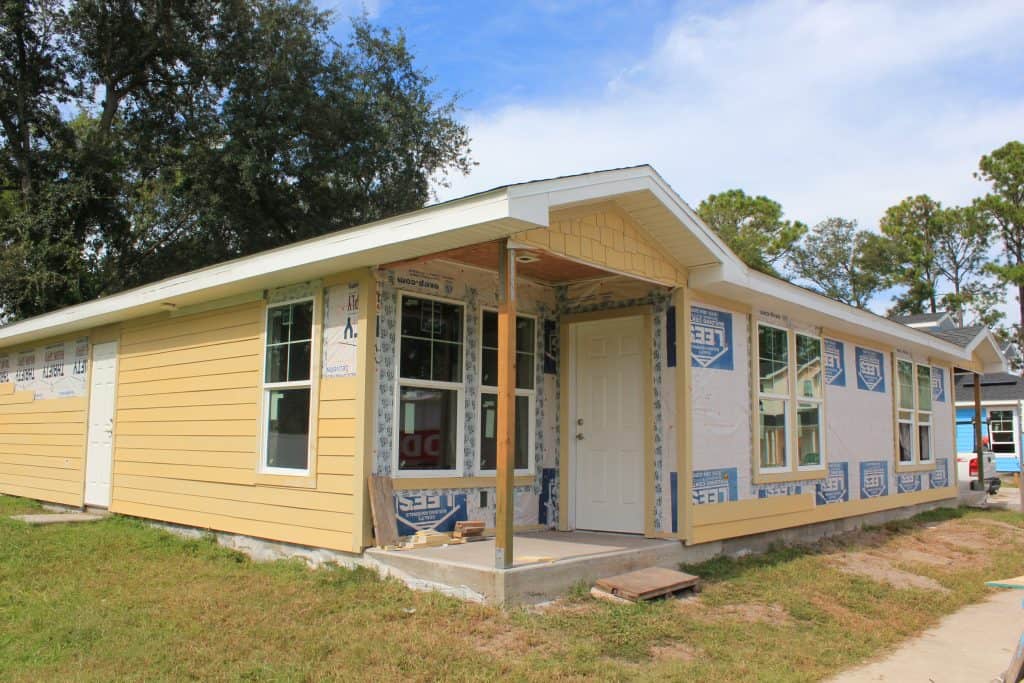 Trailing right behind the units above, 2618 and 2620 will soon be in the finish stage. However, there is a small amount of siding left to install and prepare for paint.
At the beginning of October, volunteers will be helping to paint the exterior. The specialty trades will be getting HVAC, Plumbing, and Electric roughs ready. After inspections all pass, the insulation is installed, then drywall goes in.
With your help, Beaches Habitat for Humanity is determined to create a world where everyone has a decent place to live.
Your support is the solid foundation on which we build. Put yourself in the mix, and help a family achieve strength and stability today!