Education Corner: College Bound!
Did you know that Beaches Habitat for Humanity's program offers benefits beyond homeownership? Thanks to a partnership with the Scheidel Foundation, homeowners and their children are eligible for college scholarships to Florida State College at Jacksonville (FSCJ) and the University of North Florida (UNF).
Scholarships can include tuition and fees, books, and room and board. In addition, students entering UNF are eligible for a stipend that students can use to purchase a computer, laptop, or tablet.
Meet Some of Our Students
We recently heard from five rising freshmen, who told us a little about themselves and showed off their shiny new devices as they prepared to start college. We're so proud of these young ladies!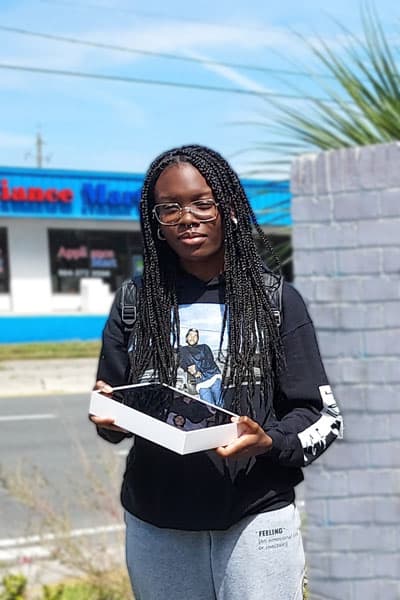 Diamond Black
Diamond Black plans to put her passions of cooking, exercising, and learning together as a Nutrition and Dietetics major at UNF. During her time at UNF, she is interested in joining a language club and completing volunteer hours for the Nutrition program. After graduation, Diamond plans to continue on to graduate school, eventually becoming a Registered Dietitian.
"[After becoming a Registered Dietitian,] I will work in a local Jacksonville hospital for a few years. Afterward, I plan on starting my own business that helps homeless and poor communities of downtown Jax by providing free or low-cost nutritional meals."
Iyana Brown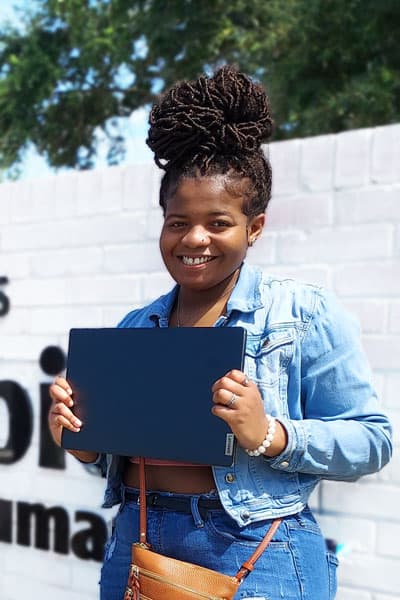 Iyana Brown has big plans for UNF and beyond. This fall, she'll begin a Bachelor's Degree program, majoring in Public Health. A past participant in cheer, soccer, and dance, her goals at UNF include getting good grades and joining a club, a sorority, or both. After graduation, she plans to continue on to medical school.
"Over the years of school, I have been a hardworking, dedicated student because if you work hard and even try, good things will come to light no matter how long it takes… I hope to be very successful and satisfied with my life."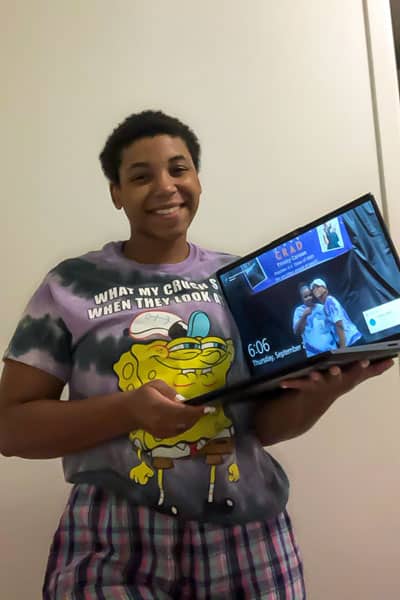 Trinity Carson
Trinity is starting her freshman year at the University of North Florida after attending Neptune Beach Elementary, Mayport Middle School, and graduating from Fletcher High School with a 3.7 GPA. Trinity played volleyball for Mayport and Fletcher and now coaches volleyball.
"I hope to graduate early. I am planning on working on campus my sophomore year, and I want to find a job that deals with special needs kids. I am very excited for this school year."
Alessandra Manuzon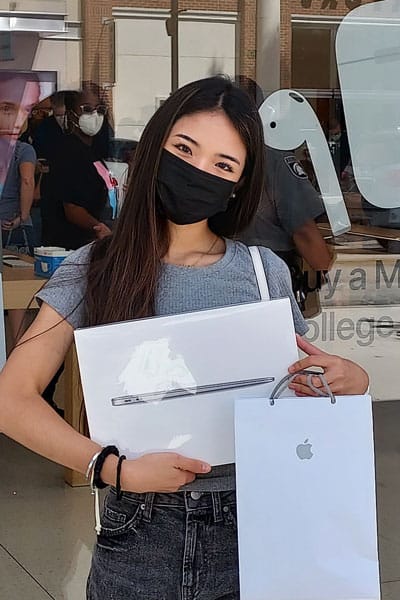 Alessandra Manuzon is ready for the challenge of majoring in Nursing at the University of North Florida. Along with her studies, she also hopes to join an Asian-interest sorority, alpha Kappa Delta Phi, which will allow her to connect with other people. Born in the Philippines, her family moved to the United States when she was 10-years-old. One of her goals is to complete her Nursing degree as a first-generation student.
"I want to set an example for my younger siblings and to my fellow first-generation [students]… [M]ost importantly, my main goal is to make an impact in this world."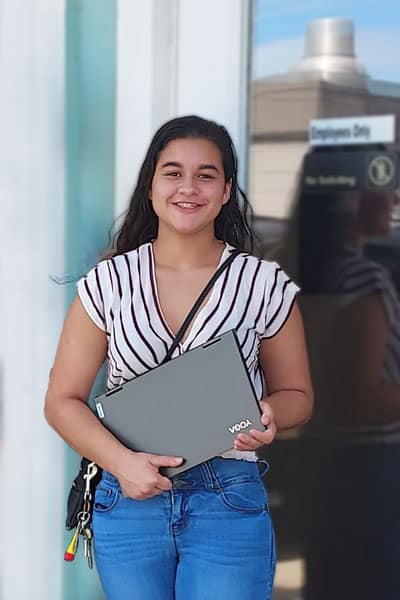 Marianela Ortega
Marianela will begin classes at the University of North Florida this fall to pursue a degree in child psychology. The only girl among three brothers, Marianela loves to read and play Mario Party with her friends. She's looking forward to living on campus and is planning on joining clubs and student government. If Marianela looks familiar, you may recognize her from our last Education Corner.
"[After graduation,] I plan to start up a resource center for children in the lower [income] neighborhoods."
Good luck
We wish the best of luck to all of the students taking on new challenges this academic year. It's amazing what you can do when you have a strong foundation!
Learn More
You can learn more about the Scheidel Programs at Beaches Habitat by visiting the Scheidel page on our website or by contacting our Scheidel Prep Club Coordinator, Doug Brown, at (904) 595-5809.