Education Corner: Fall Highlights

In This Update:
Mayor's Youth at Work Program Intern: Amari Lombel
Amari Lombel, a Senior at Andrew Jackson High School, is working in the Beaches Habitat after-school program through the Mayor's Youth at Work Program. This partnership provides eligible students with work-related experiences that prepare them to succeed in future employment. Since September, Amari has mentored young elementary students at the Baker Center and provided academic support every week. He is surely a role model for the children, as he promotes good sportsmanship on the basketball court, patience in learning, and a positive attitude that is evident throughout all his interactions with others.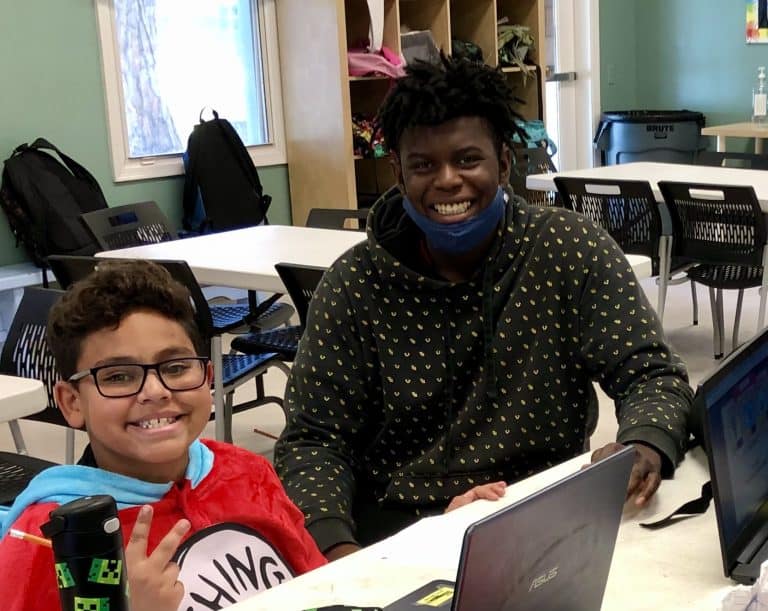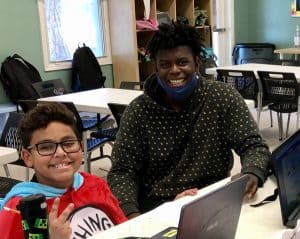 Amari is now studying video game design as part of the Informational Technology program at Andrew Jackson. In his free time, Amari has learned video editing. His goal is to attend UCF and study computer science. Amari lives with his mom, Alexi Lombel, and a 5-yr. old sister, Zoey. He will surely be missed when he leaves in December. With his strong desire to succeed, we know his future will be a bright one!
Bright Futures Volunteer: Elise Vargas
It is a proud moment when a student who was a part of our education program returns to help the next generation. Elise Vargas was in elementary school when her mother bought their Beaches Habitat home in Huang Villas. As a middle and high school student, Elise has been a member of the Scheidel Prep Club, earning rewards and incentives for her academic achievements.
Now a senior at Fletcher High School, Elise is committed to volunteering at least 100 hours to earn a Bright Futures scholarship. It has been a joy to have her volunteering in the after-school program, helping with homework, and spending time outside with the children.
While she's not volunteering at the Baker Center, Elise is developing her AP Art portfolio and also runs in her free time. She has enlisted in the U.S. Army and will formally enter in June, after graduation. We wish her great success as she prepares to move on to the next phase in her journey!
Gardening help from the Exchange Club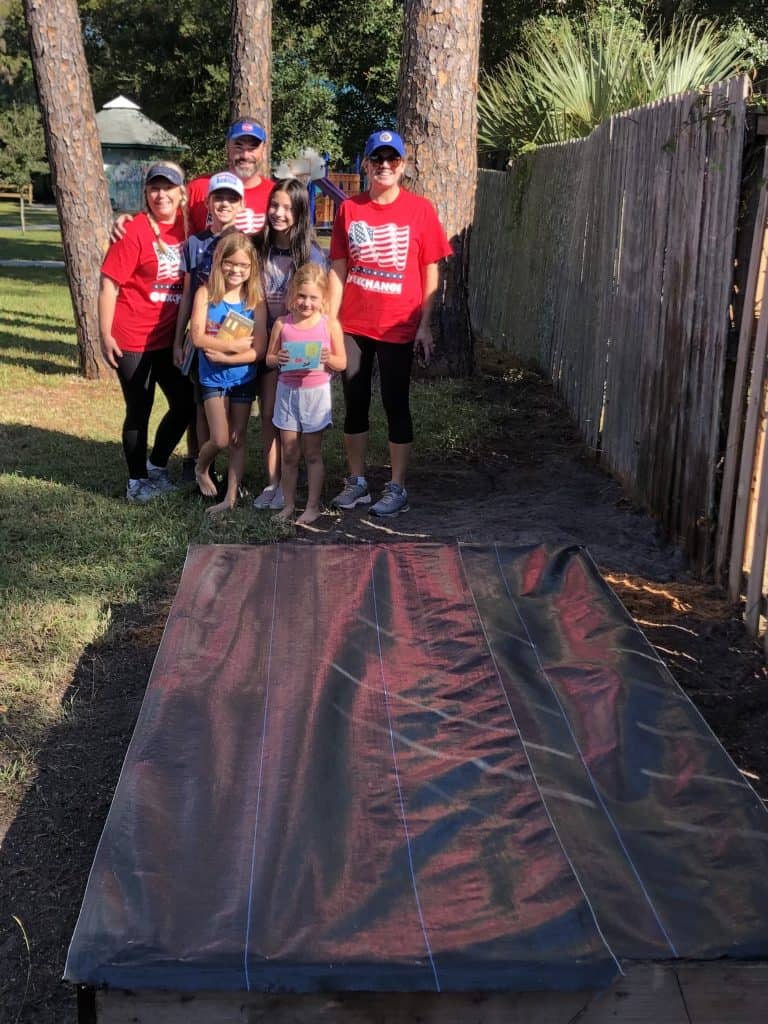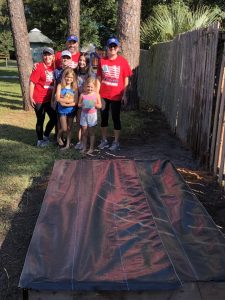 Many thanks to members of the Exchange Club, who spent a morning cleaning out the gardens at the Jordan and Gail Baker Community Centers. Community gardening has been an ongoing enrichment activity for students attending the after-school programs at both community centers. This past year, with less activity at the centers, we did not plant and harvest as usual. As a result, the gardens became overgrown and the yellow jackets took over! It was a challenge to get the gardens back to a state where we can plant some winter vegetables. We are very grateful to everyone who got their hands dirty so that we can begin to plant and grow again!
Hot Meals for After School Students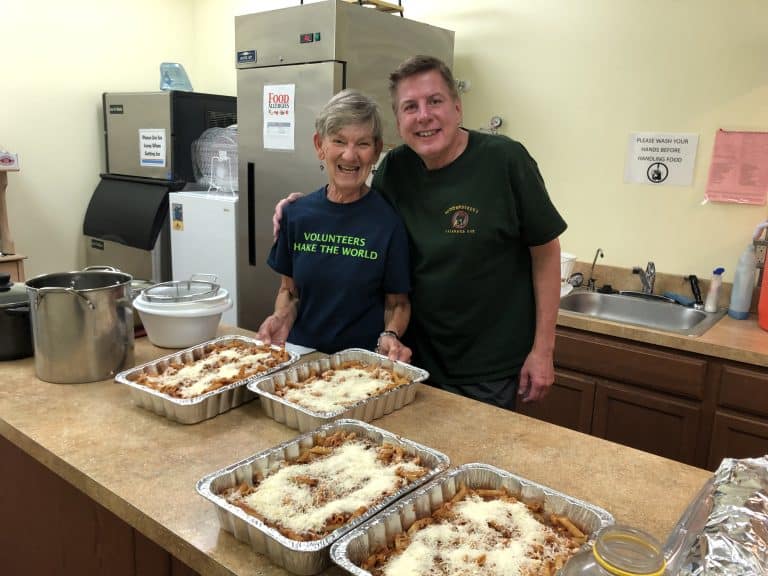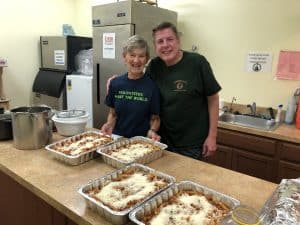 If you spend any time with children, then you probably know that school makes them hungry! We provide snacks for them while they finish their homework and work with tutors so they can focus. However, once each month they get a special treat. Volunteers from St. Paul's by the Sea Episcopal Church Outreach Committee prepare a hot meal that they deliver with love to students at the Jordan Center.
The students loved the ziti and garlic bread prepared for this month by long-time volunteers, Susie Miller and Ed O'Brien. Kim Greene, a volunteer in the education program, always provides a sweet something to go along with the meal! We are grateful to these volunteers and all who contribute to our efforts here in the education program.
Arts Workshops from CAP
The Cathedral Arts Program is providing an exciting opportunity for students in the after-school program. Over the course of several months, guest artists will present a variety of art workshops at no charge to students.
The first workshop was held on October 6 at the Gail Baker Center. Guest dance artist, Winter Bosanko, provided a fun hour with the children as they moved and danced outside to upbeat music. Ms. Bosanko teaches dance and creative movement at multiple schools and sites. She has both bachelor's and master's degrees in dance and teaches everything from creative movement to professional level dance.
The next workshop is scheduled for Wednesday, November 10 at the Gail Baker Center. Theatre Teaching Artist Fellow, Katie Swider, will introduce students to theatre performing arts.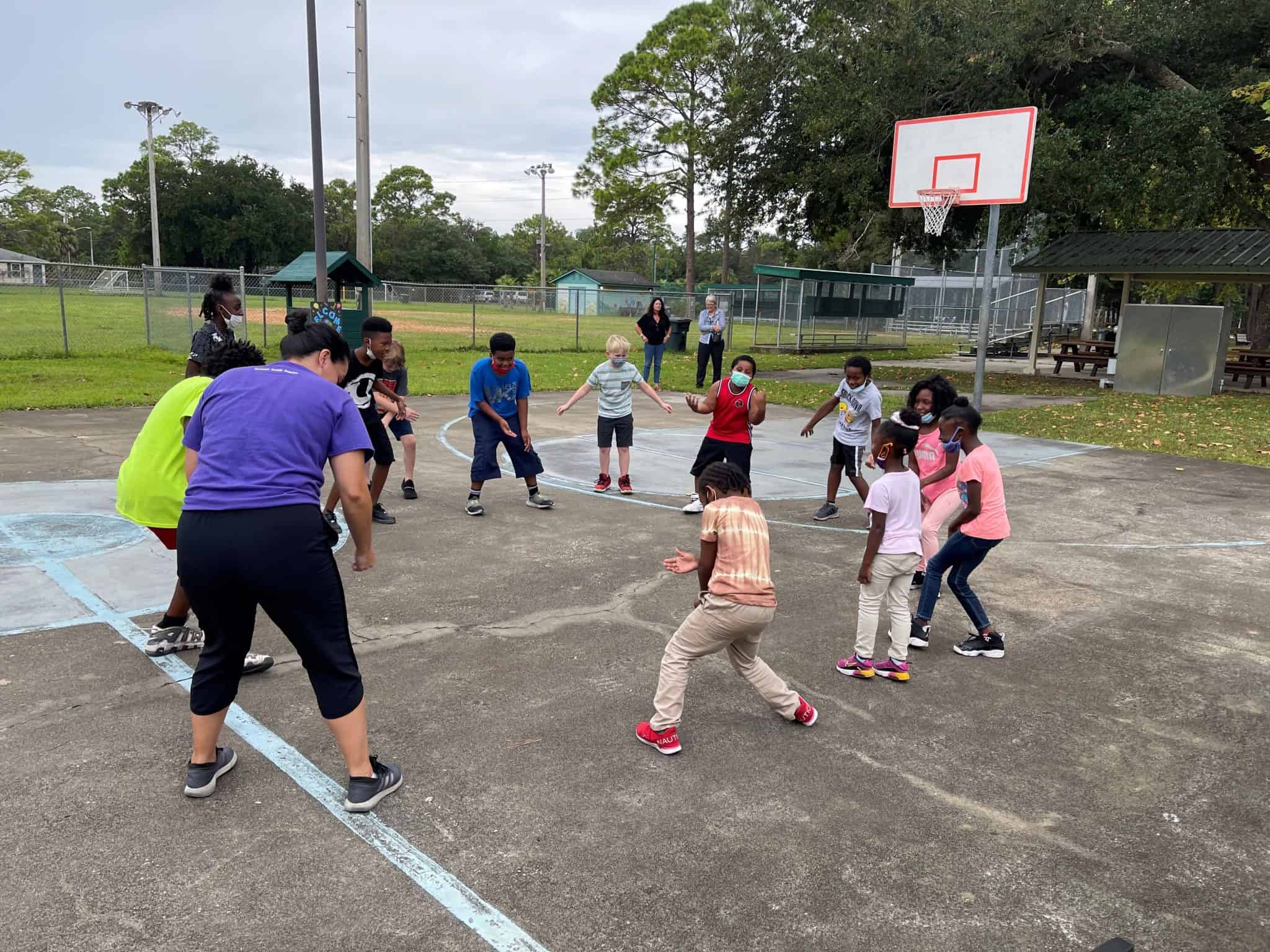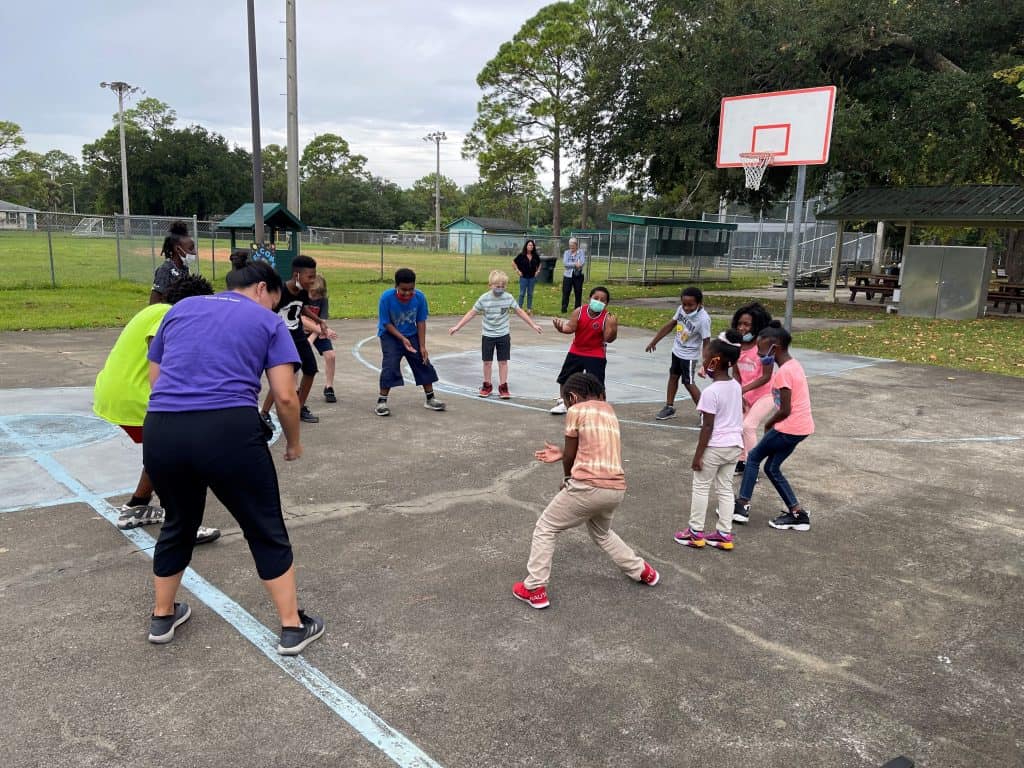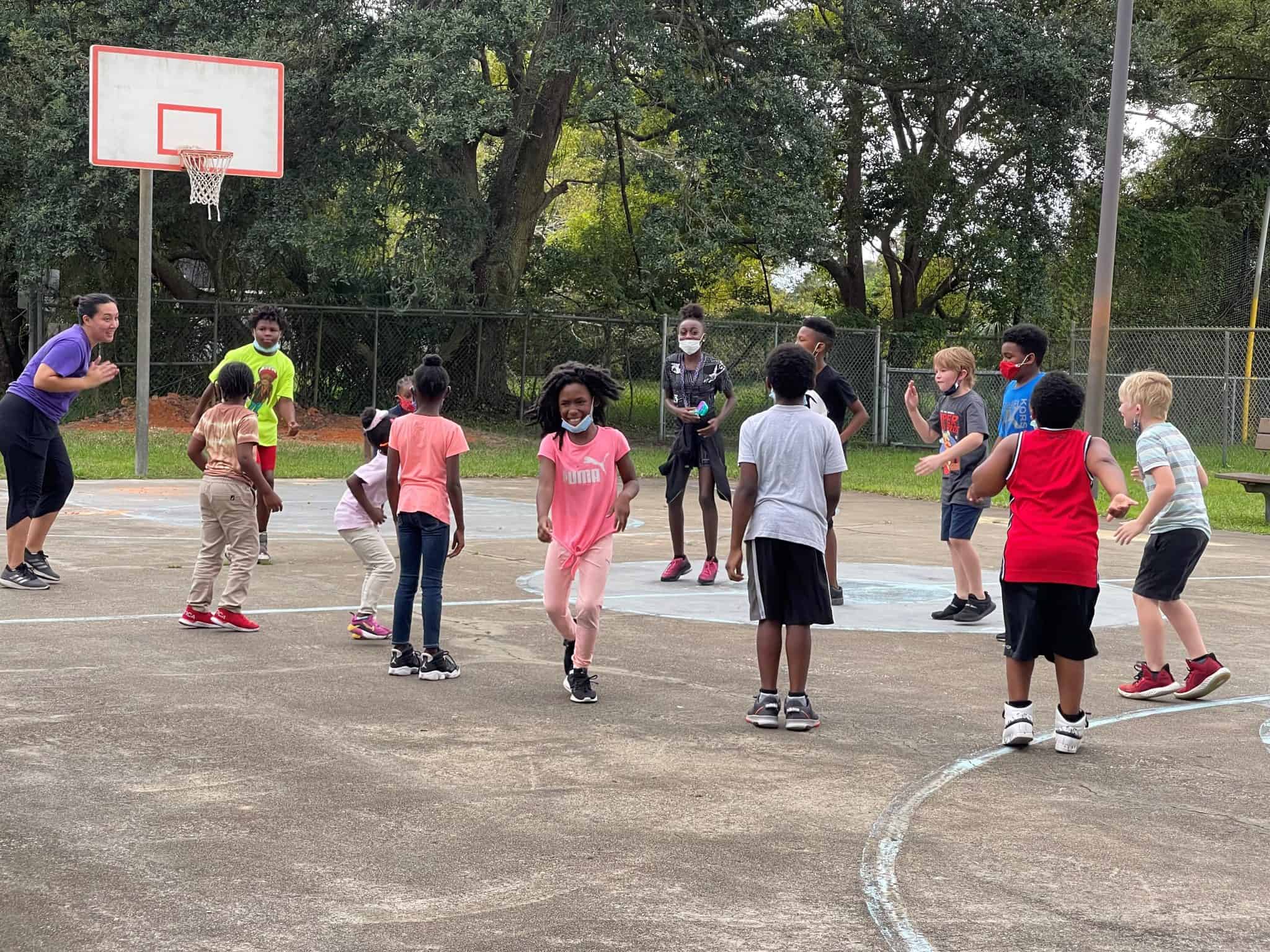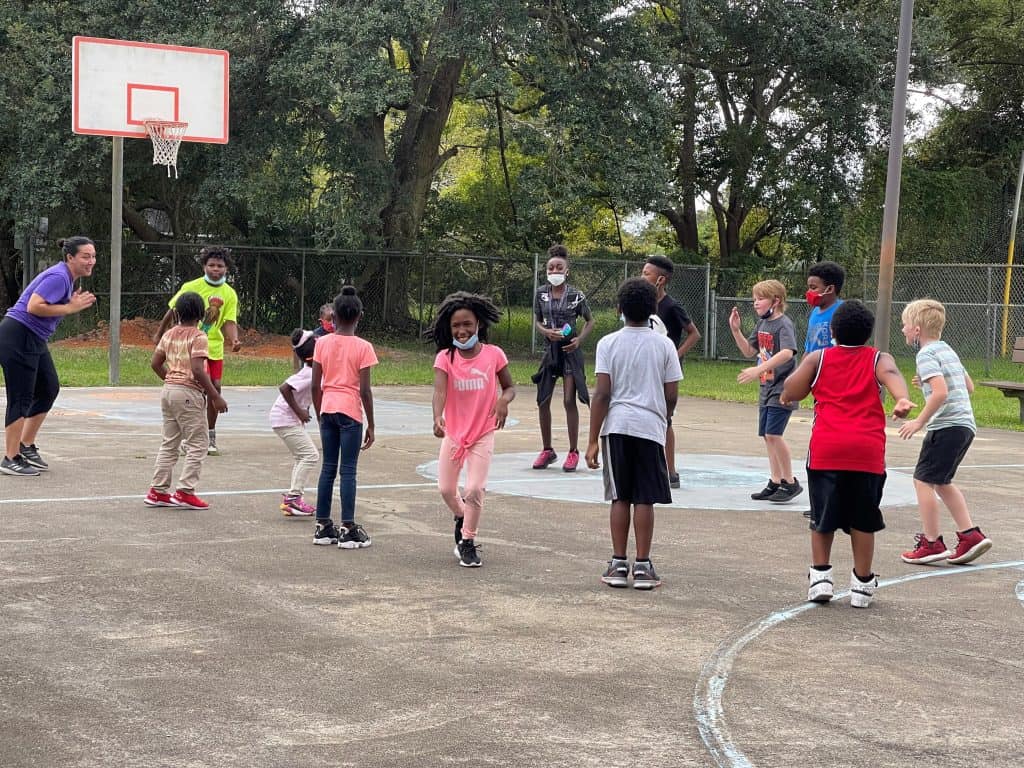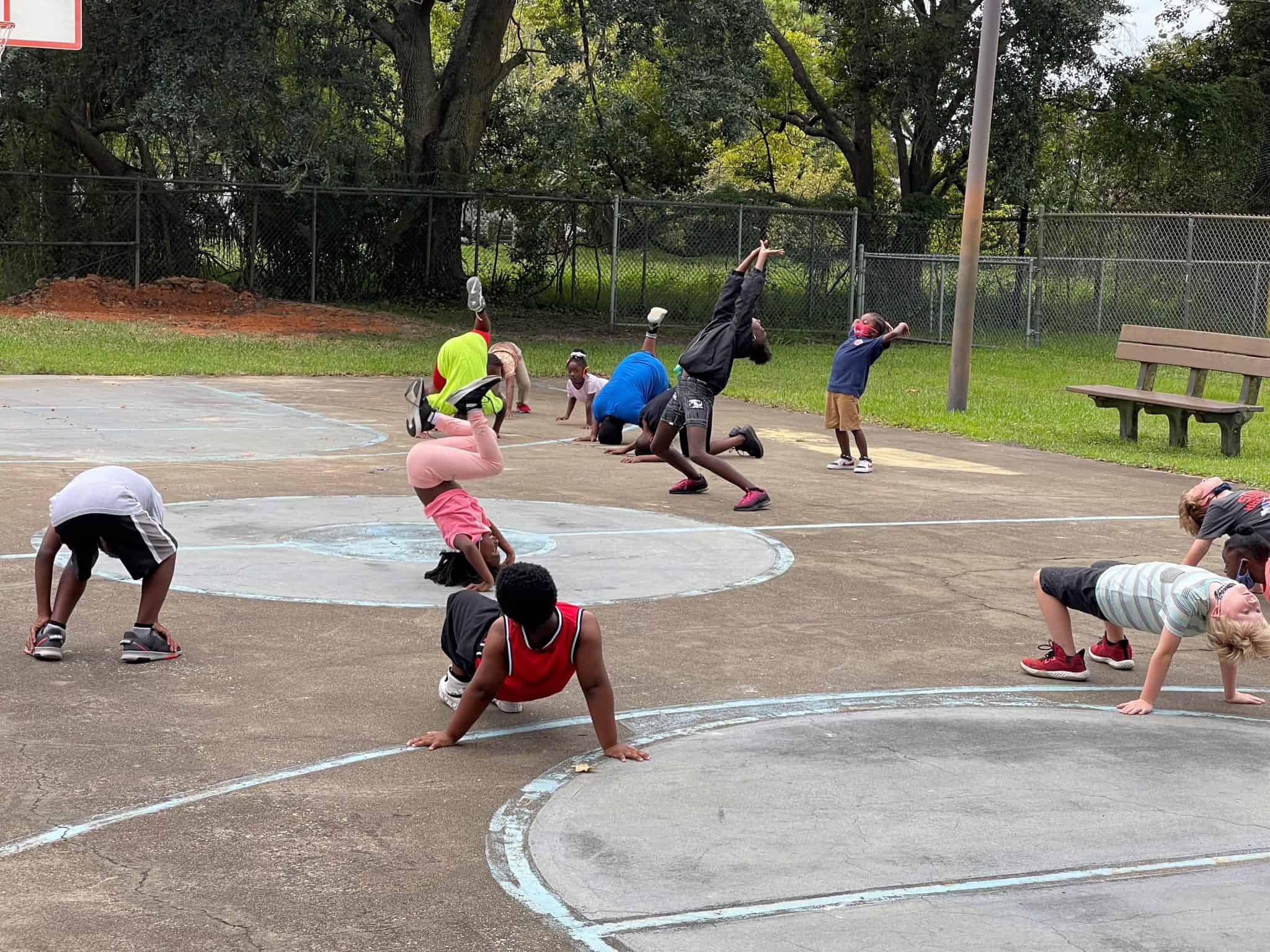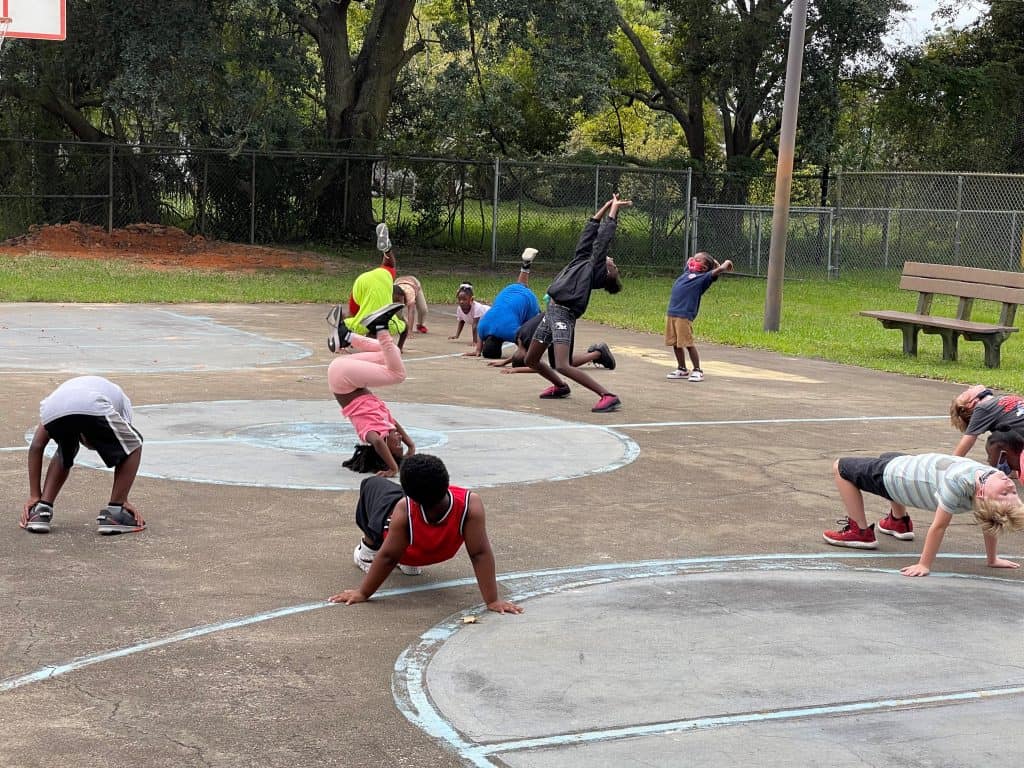 Connect with a Tutor
If you wish to have your child receive academic support after-school, Monday through Wednesday, please contact Sue Goebertus at (904) 595-5801. We will pair your child with an adult who will mentor, affirm and assist with homework, reading, and math skills.