Education Corner: Summer 2021
It's Back to School time, and the Education Program staff at Beaches Habitat for Humanity is excited to kick off the new school year! In just a few short weeks, volunteer tutors will be back to work in two City of Atlantic Beach community centers – the Jordan Park Community Center and Gail Baker Community Center.
As they prepare for the new year, Education Director, Sue Goebertus, took some time to reflect on the program. Read on for a story of one of our students and a few highlights from the summer of 2021.
Scheidel Scholar: Marianela Ortega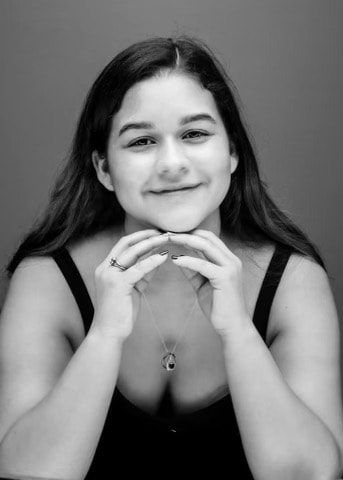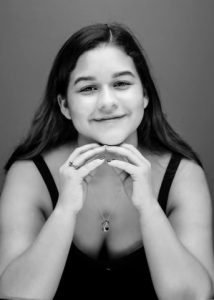 "Eye-opening" is how Mari expressed her thoughts when asked about Beaches Habitat for Humanity. After living in a place with little room for her parents and 3 brothers, Beaches Habitat gave "our family a new start." Mari graduated this May from Sandalwood High School and FSCJ, under the early college program. Now in her freshman year at UNF, Mari's goal is to be a child psychologist serving children and families and providing access to needed resources.
I met Mari, a 4th grader, in the after-school program at the Jordan Center and mentored her through Take Stock in Children. She demonstrated leadership and determination as a young student and shared with me how the program motivated her and gave her a nurturing place to be with a diverse group of kids. She remembers book club, knitting, tutoring, and making friends.
Mari, as a Scheidel Scholar, is grateful to all who helped in this journey. Without the Scheidel Foundation, Beaches Habitat, Take Stock in Children, and importantly, her family, she knows that she might not be where she is now. You can count on this compassionate young woman to realize her dreams to help others.
Education Highlights
Encouraging Reading at Home
Despite the pandemic, we initiated a program, "Love to Read, Love to Share". We contacted over 30 families with young children and delivered hand-painted canvas bags filled with books, coloring materials, craft ideas, and information about the importance of reading with and to your children. The Ponte Vedra Rotary and Beaches Community Foundation provided the funds and we hope this will become an annual project.
Celebrating Summer Reading
We ended the school year with our annual Summer Read Book Giveaway at the Jordan and Gail Baker Centers. K-5 children selected at least 5 books and then enjoyed ice cream cones provided by Kim Greene, a long-time volunteer. We are grateful to READ USA and the Beaches Community Foundation grant for funding this project.
Dinner to Go
In June, thanks to BEAM, Faith Baptist Church, and AGX Freight, we delivered dinner and groceries to forty families in the beaches community.
Ready for Back to School
We received $3000.00 in grant funding from Ponte Vedra Rotary for this coming year. Education will use the funds for early literacy, reading curriculum, and a book festival.
Volunteer in Education
We are always seeking caring, responsible adults willing to invest their time and energy into helping our community. We offer volunteer opportunities to tutor and mentor elementary, middle, and high school-age students. A background check is required for all volunteers.
Contact Education Director, Sue Goebertus, for more information at (904) 595-5801 or education@beacheshabitat.org.