Volunteer Spotlight: John
Meet John Yester, the "Everyday" Volunteer
On July 12, a new name appeared on our volunteer registration. The name belonged to John Yester, a new migrated Florida resident with a passion for service. From his first day on-site, John was a joy to work alongside. Always precise and careful, John completed whatever task we handed him. His name continued appearing on our daily schedule, and we soon realized that our roster of consistent volunteers had grown by one. As sure as the sun would rise, John would be on our site, ready for whatever we threw at him.
Motor City Life
Before moving to Florida, John Yester resided in Detroit, Michigan. John worked for many years as an electrical engineer in the automotive industry. His dedication to engineering was a product of his first love: Aerospace. After designing and assisting in the launch of the first Space Shuttle, he took his modeling simulation knowledge to the Ford Motor Company. John continued to engineer cars in Detroit for the next 30 years. His employers included household names like Toyota, Hyundai, and General Motors. In 2018, he joined ChanAng to help develop software for self-driving vehicles.
While that may sound like a dream-career path, John's history includes tough times too. In 1982, unemployment in the United States reached a staggering 10.8%, the highest rate since The Great Depression. The place he called home, Michigan, reached 16.4% and John was not immune. He got through the next 18 months by volunteering with non-profits and churches in exchange for a room. His tasks were most often involved with the construction of their new campuses. He cites this experience as the introduction to altruism, as well as skilled labor.
Time for a Change
The COVID-19 pandemic closed the chapter on a successful career in automotive engineering. After 10 months of working from home, John quit his job and began looking for what was next. When the coast called, John answered. Despite the technology boom in California, he turned his attention to the Sunshine State. Now he has no intentions of leaving Florida, or at least access to the Atlantic Ocean, for the rest of his life. "Jacksonville's big enough to have everything I need". In his free time, John is an avid cyclist, rock climber, and, for the last 45 years, scuba diver.
After falling in love with Florida's natural beauty, John wanted to give back. Google brought him to the doorstep of Beaches Habitat for Humanity for a morning of volunteering. John was no stranger to serving his community and quickly hit his stride in construction. He's motivated every day by the "can-do attitude" of the staff and volunteers. "I love to see the attitude of Habitat when they get involved in a project, and not pull back, but go deeper to help others."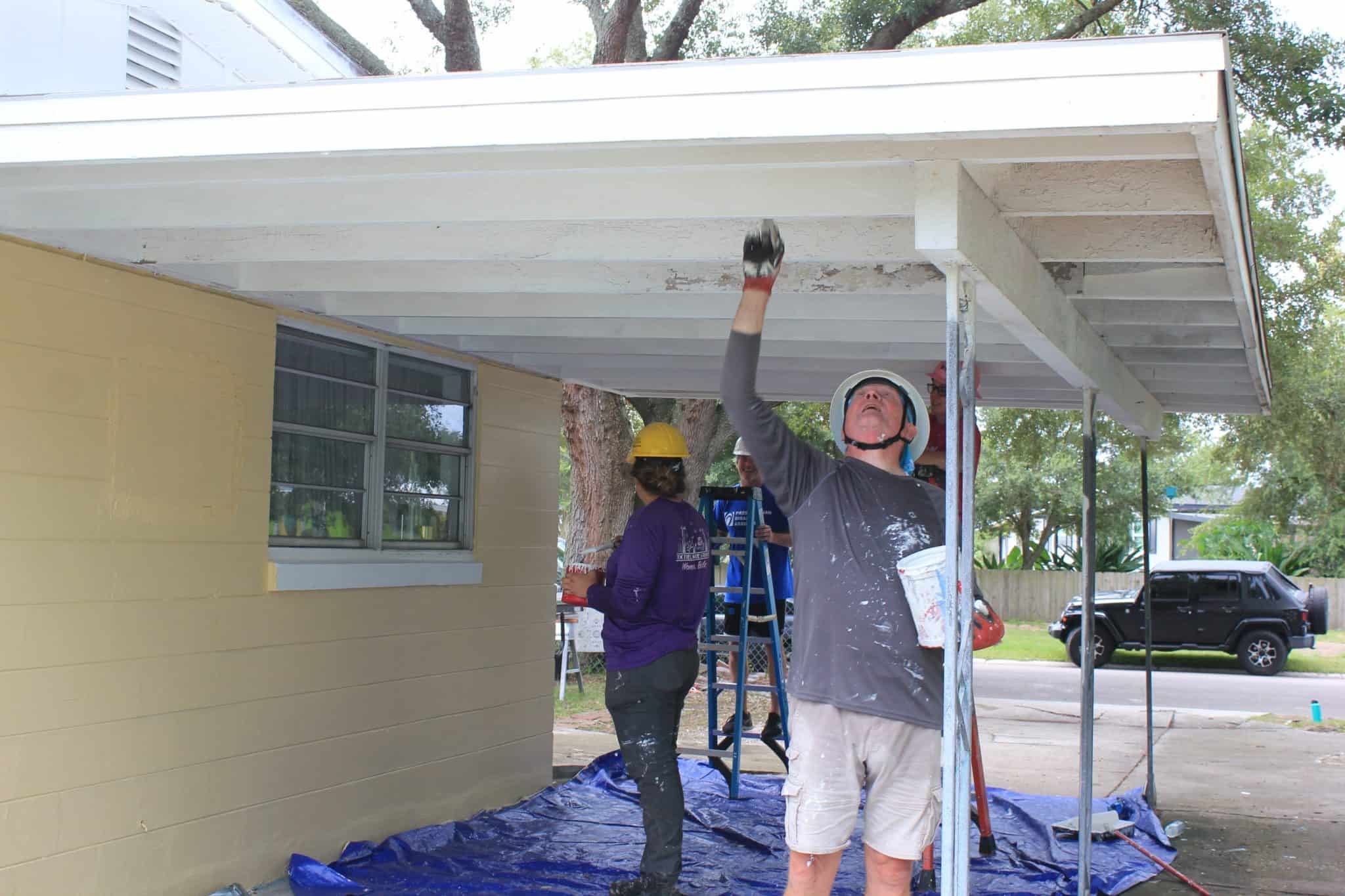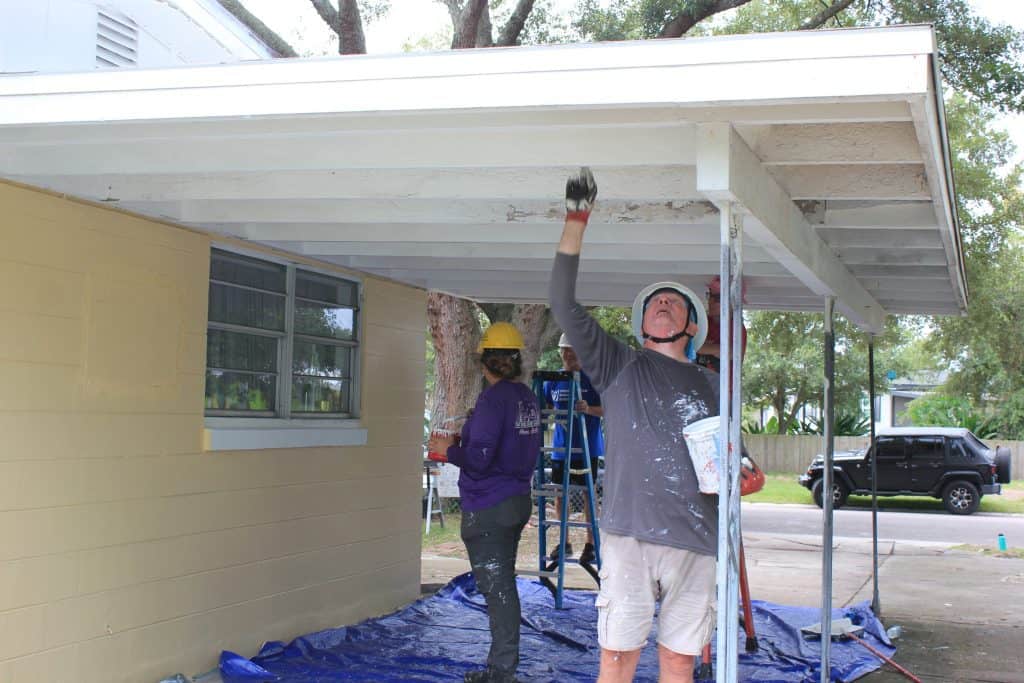 Getting in a Volunteer Groove
His advice to anyone interested in volunteering is, "Don't be afraid to get involved. Habitat is willing to accommodate anybody who is willing to try." Our mission is set on helping others, but John thinks you can grow too. "You can learn here and develop your own skills and perspectives."
Now that we've gotten used to him, our site feels incomplete without John's contagious laughter and encouraging words. Our staff knows any day with John will be a good one. We appreciate his decidedly consistent volunteer efforts over the last few months and can't wait for more!
You Can Too!
Join John and our Construction Crew on the site! We're always looking for new volunteers who are interested in joining our regular roster. You don't have to volunteer every day like John! We have volunteers who join us a few times a week, a few times a month, and even a few times a year. If you have free time on a weekday morning and you like working with your hands, consider volunteering.