Thank you, AmeriCorps Member: Parker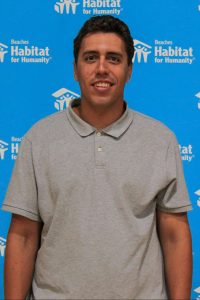 Beaches Habitat is closing the chapter on our 2020-2021 AmeriCorps Program Year. We're sad to say goodbye to the first member leaving – Construction Crew Leader Parker. Parker was best known for his positive attitude, unwavering dedication, and uplifting spirit. During his time at Beaches Habitat, he helped to complete four new homes, five home repairs, and several outreach projects! We're grateful for Parker's commitment to service and desire for change.
Before Beaches Habitat
Parker Delattibodier always had the aspiration to act on behalf of others. His first experience with service came from the National Civilian Community Corps (NCCC). AmeriCorps NCCC is a team-based service program. NCCC members travel to different parts of the country to meet shorter-term needs. As an NCCC member, Parker responded to local communities' needs as a wildlife firefighter. His time in the Corps ignited a love of nature and devotion to good works.
In 2017, Parker relocated to Jacksonville from Baltimore, MD to attend the University of North Florida (UNF). Four years later, he graduated with his Bachelor's degree in Political Science and Philosophy. By the fall of 2021, Parker had found his next opportunity for altruism: AmeriCorps service with Beaches Habitat for Humanity.
Serving with a Smile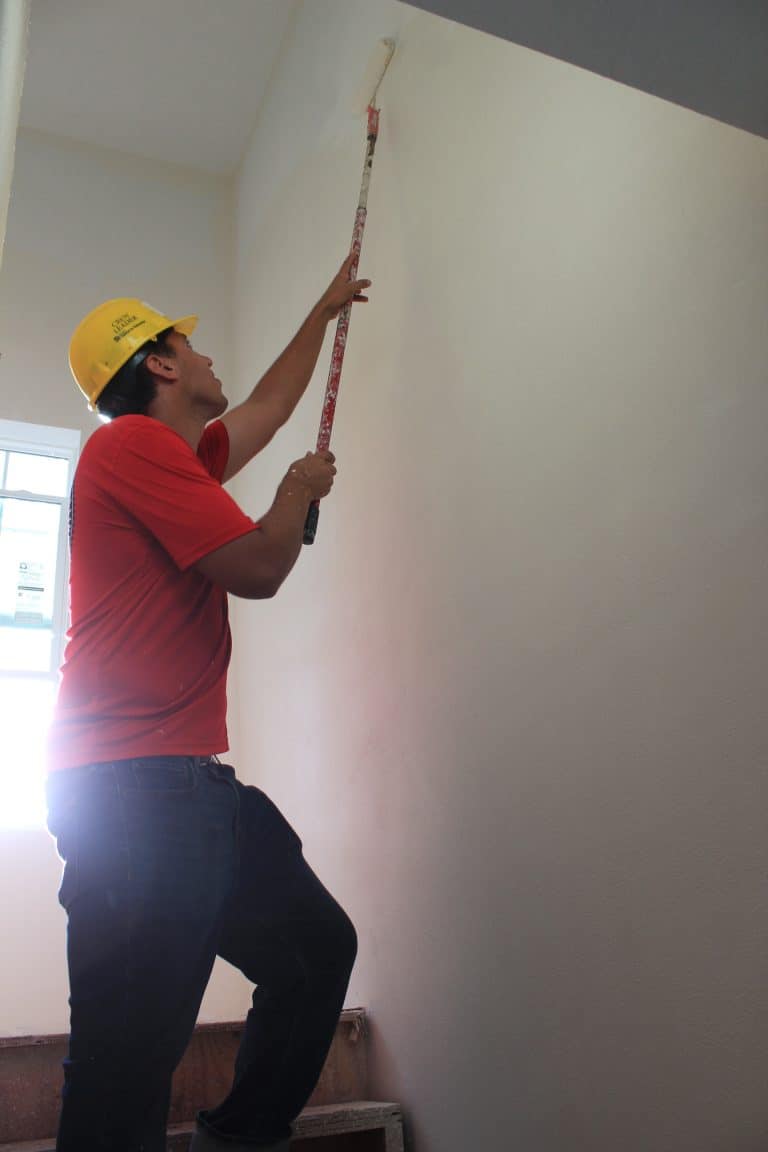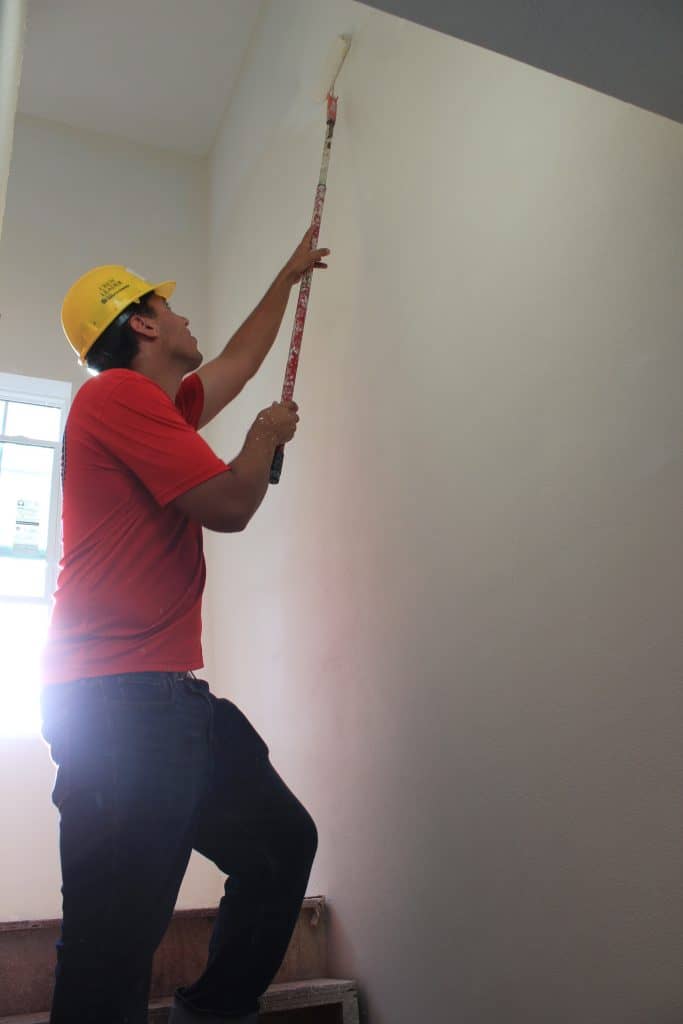 Beaches Habitat staff and volunteers alike welcomed Parker to the team. Parker has fond memories of every project he worked on but lists building in Haywood Estates II as his favorite. Beaches Habitat started building Haywood Estates II in 2019. The community is a 12-home addition to an existing 32-home neighborhood. Unfortunately, volunteer construction became nearly impossible in 2020 due to the COVID-19 pandemic. Lucky for Parker, construction had resumed when he started his AmeriCorps service. In March of 2022, Parker saw his hard work come to life when we dedicated the completed new homes to four families.
Through AmeriCorps service, Parker was able to meet new people every single day. This was especially true when Beaches Habitat hosted groups like Bike and Build. Bike and Build is a non-profit that hosts cross-country cycling trips to support affordable housing. The individuals from Bike and Build represented different cultural, geographic, and educational backgrounds. Despite the diversity, Parker and the riders found a shared interest in making the world a better place.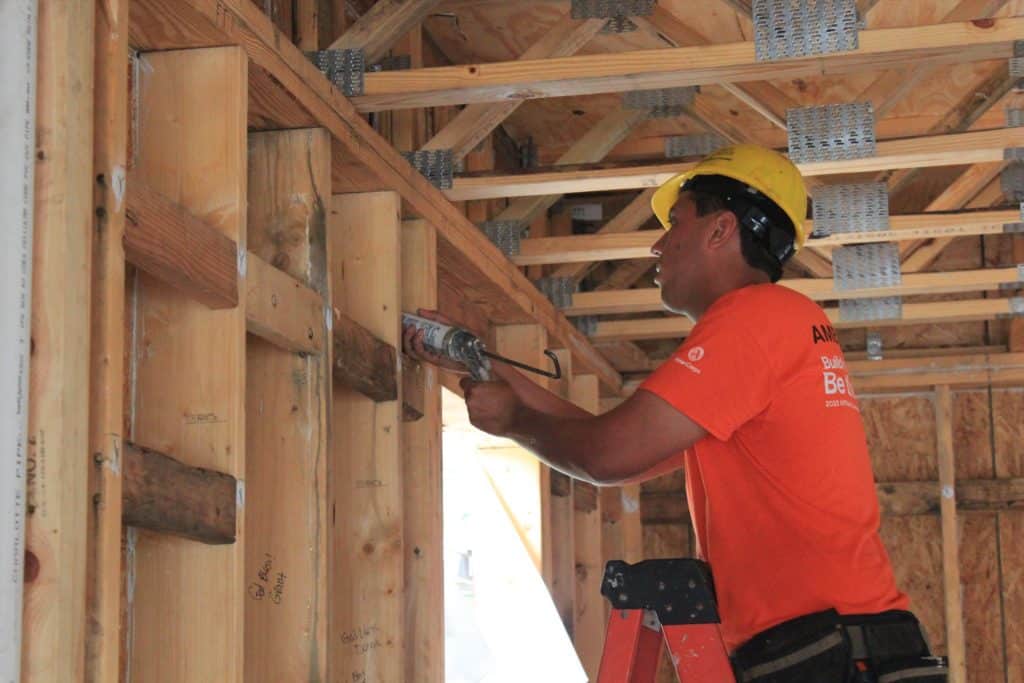 Service with AmeriCorps also taught Parker about the processes involved in home construction. He learned how to use power tools, how to prepare a foundation, and who to contact for inspections. More than that, his time with AmeriCorps reinforced the importance of serving a cause. Parker is passionate about Habitat's vision of building a world where everyone has a decent place to live. Across the U.S., Habitat moves closer to that vision every day thanks to Parker and thousands of other AmeriCorps members. Advancing affordable homeownership is not easy. We are grateful for AmeriCorps members like Parker, who help make it possible.
Moving On
Now that his service had ended, Parker has returned to UNF to pursue a Master of Science in Management. Upon graduation, he'll seek employment opportunities in the business and management fields. Beaches Habitat for Humanity wishes Parker nothing but the best in his future endeavors. We can't wait to see him volunteering on one of our job sites soon!
What About You?
If meeting new people, gaining valuable leadership experience, and learning construction skills sound appealing, then consider AmeriCorps service. A 10.5-month service term at Beaches Habitat could be the opportunity you're looking for to get started on a new career path.