Message from our CEO, Steve Gilbert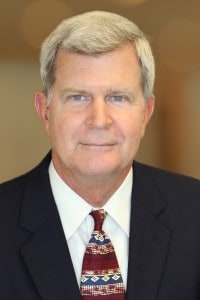 On behalf of everyone at Beaches Habitat, thank you for your continued support. For more than 30 years, Beaches Habitat's mission has been to bring the community together to provide affordable housing throughout the beaches area. Hundreds of people have partnered with our organization to build better lives for themselves and their families, thanks to the support of loyal donors, a dedicated Board of Directors, talented staff, and passionate volunteers.
I fell in love with Habitat's mission as a Saturday morning volunteer, building alongside future homeowners on the construction site. Years later, I'm honored to bring my experience as a non-profit professional to the role of President & CEO of Beaches Habitat.
In July, I celebrated my first anniversary with the organization. I continue to marvel at the number of people who are drawn to our vision of a world where everyone has a decent place to live. Seeing so many people of all ages and walks of life come together to help us achieve that vision is remarkable.
If you've ever built on one of our worksites, you already know — there is something special about volunteering alongside the people who benefit from our program. Witnessing the process of becoming a homeowner is inspiring. The people in our program are taking on more than just the responsibility of homeownership. They are physically building a home that will one day become a safe haven for their families. To watch the future homeowners' love, commitment, and determination is nothing short of amazing.
You are a genuine blessing to the families who need a little help to find a safe and affordable place to live in this beautiful community we have all helped build. I'm excited to share this newsletter with you to highlight some of our work, and I hope to have the opportunity to thank you in person at our upcoming event, Beach Bash, on October 23.
With gratitude,
Steve Gilbert