Volunteer Spotlight: Jane Weekes
In 2004, Jane Weekes and her sister saw "a little ad in the local newspaper" about an interest meeting for an All Women Build at Beaches Habitat for Humanity. They made plans to attend and joined a group of women for a training event at one of Beaches Habitat's construction sites a few months later.
"Most of us came prepared to do a bit of work. We built miniature walls, learned to use power tools and other things. One of the women arrived dressed to the nines in heels , jewelry, etc. Being the sport that she is, she joined in with everyone and we had a most enjoyable morning. We had a good laugh about it."
"When I first started, I'd never used a hammer before. I'd never used a saw before. It was an adventure."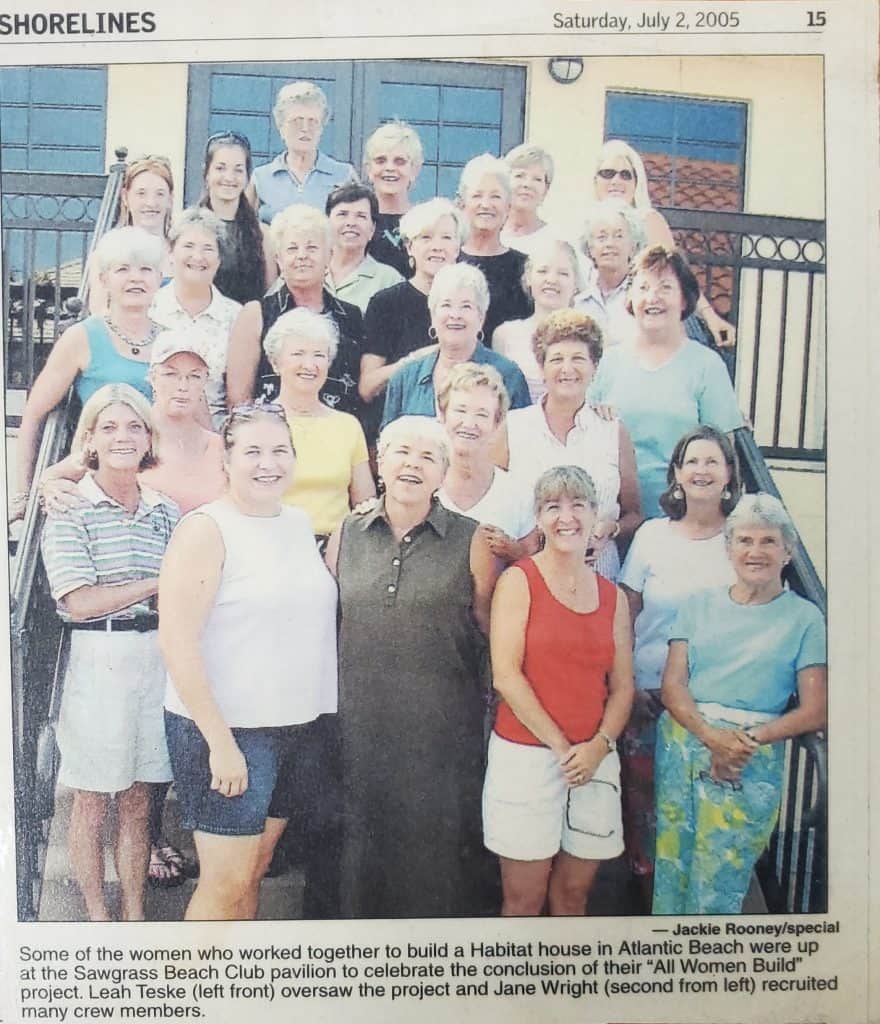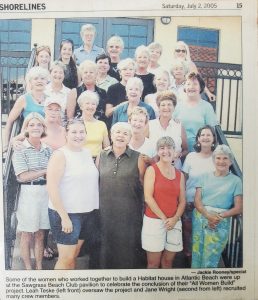 In the beginning, Jane was a novice builder, as were most of the other women who attended the first training session. "When I first started, I'd never used a hammer before. I'd never used a saw before. It was an adventure." Since that first event, Jane has continued to participate in each Women Build at Beaches Habitat and plans to participate in more for a long time to come.
Women Build started at a Habitat for Humanity organization in Charlotte, North Carolina in 1991 when three women decided to bring together an all-female crew to build a home for a single mom and her daughter. Construction has traditionally been a male-dominated field and for many women, Women Build is a more welcoming environment to try out volunteering.
For Jane, the Women Build was an entry point into becoming a regular volunteer at Beaches Habitat. The Women Build's supportive and friendly environment gave her a place to feel comfortable learning the construction skills that she now teaches to others. "I found something that I really love to do." She has also been able to bring her building skills home and even rebuilt her dock!
"I found something that I really love to do."
Another important part of Women Build for Jane is working alongside the people who will buy the homes. Jane said that volunteer has impacted her "very positively in meeting the homeowners and seeing how hard they work, watching them move into an affordable house and seeing them after we finished building the house and how happy they are. I think it's all for the homeowners. They've really impacted my life in a positive way."
Since 1991, there have been 15 Women Build projects at Beaches Habitat, most of which were duplexes. Jane has been a part of every one, helping to build 29 houses that became homes for 86 people!
Whether you're a novice builder, an experienced carpenter, or somewhere in between, consider joining Jane and other female builders for Women Build Week! There's a great lineup of activities planned to introduce volunteers to the Women Build program, while networking and having fun too.