VIRTUAL
WALL RAISING
02.06.21 SAT 3:00 PM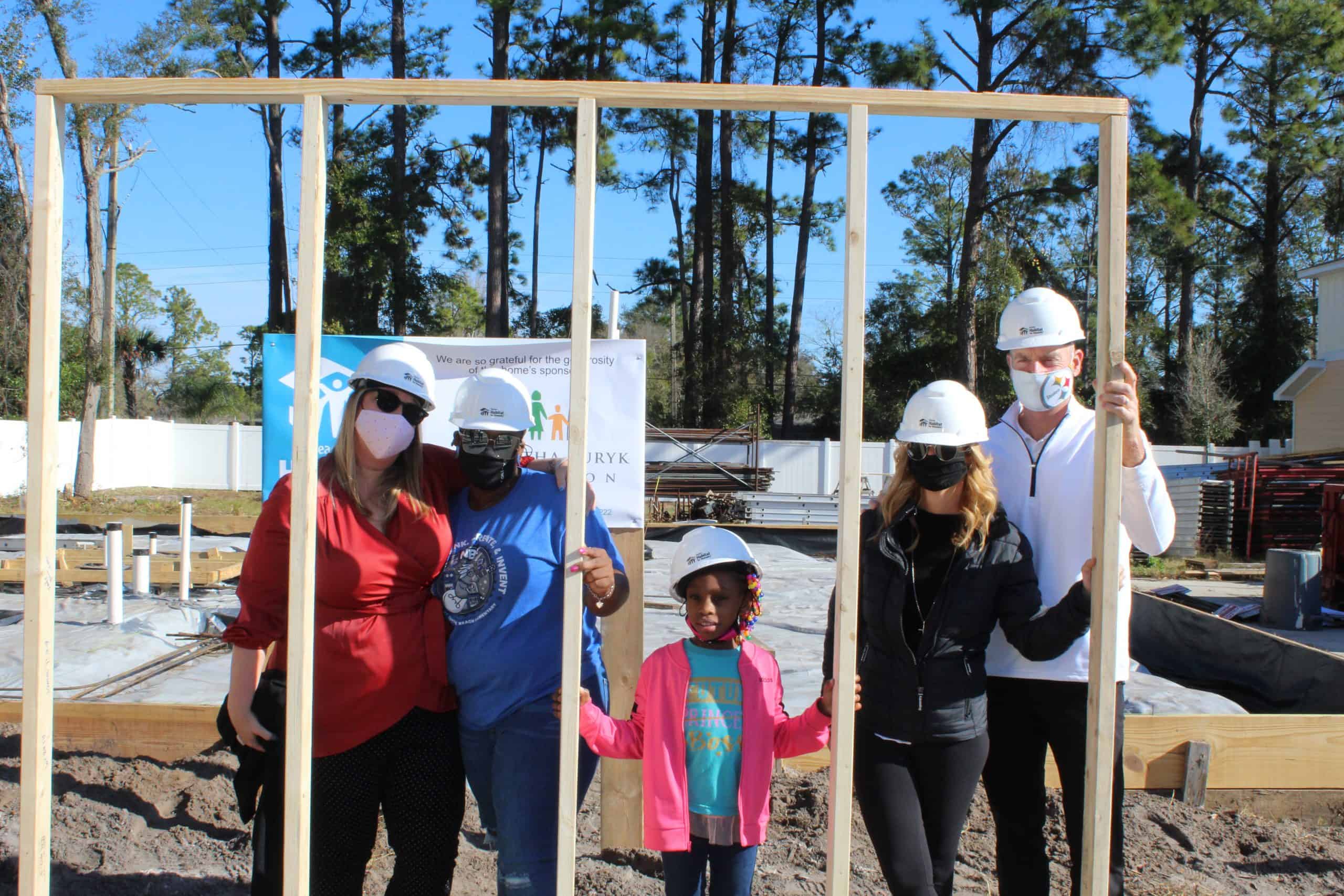 Virtual Wall Raising for Alfie and Jamie
Celebrate with us Saturday, February 6th, at 3pm – right here or on Facebook!
We are so excited to start construction on 2 new homes in Haywood Estates II! To help kick off the build, join us for a virtual wall-raising ceremony.
What exactly is a virtual wall-raising? We've captured the fun and excitement of an in-person wall-raising ceremony in a video. You'll get the chance to meet the families and hear from one of the home sponsors.
Each future homeowner, Alfie on one side and Jamie on the other, has a child with cerebral palsy. The virtual ceremony will give each of them a chance to share their journey so far and explain why owning a home is important to them.
At an in-person ceremony, we pass out markers so that everyone can write blessings and messages on the wall studs for the families. At our online event, think of the comments as a virtual wall and share your messages for the families there.
There is so much to be excited about with this particular build. We've gained a new partnership (hello Jim & Tabitha Furyk Foundation
), but more importantly, 2 more families are one step closer to secure housing. Each is not only building a home that they can afford, but it is a home that will be accessible for their children.
Save the date for Saturday, February 6th at 3 PM. See you there!