Construction Progress – August 2020
In August, a slightly larger group of volunteers and future homeowners joined Beaches Habitat. We also saw the first two homeowners close and move into the neighborhood. Monica and Shyron are officially Habitat homeowners!
As 2020 continues to offer challenges, it is wonderful to have a community of volunteers that support our work during an uncertain and difficult time. With your backing, we can continue helping families gain access to affordable homeownership.
Don't forget to follow us on Facebook for live updates every Friday at 1:15pm!
2605 & 2607 Haywood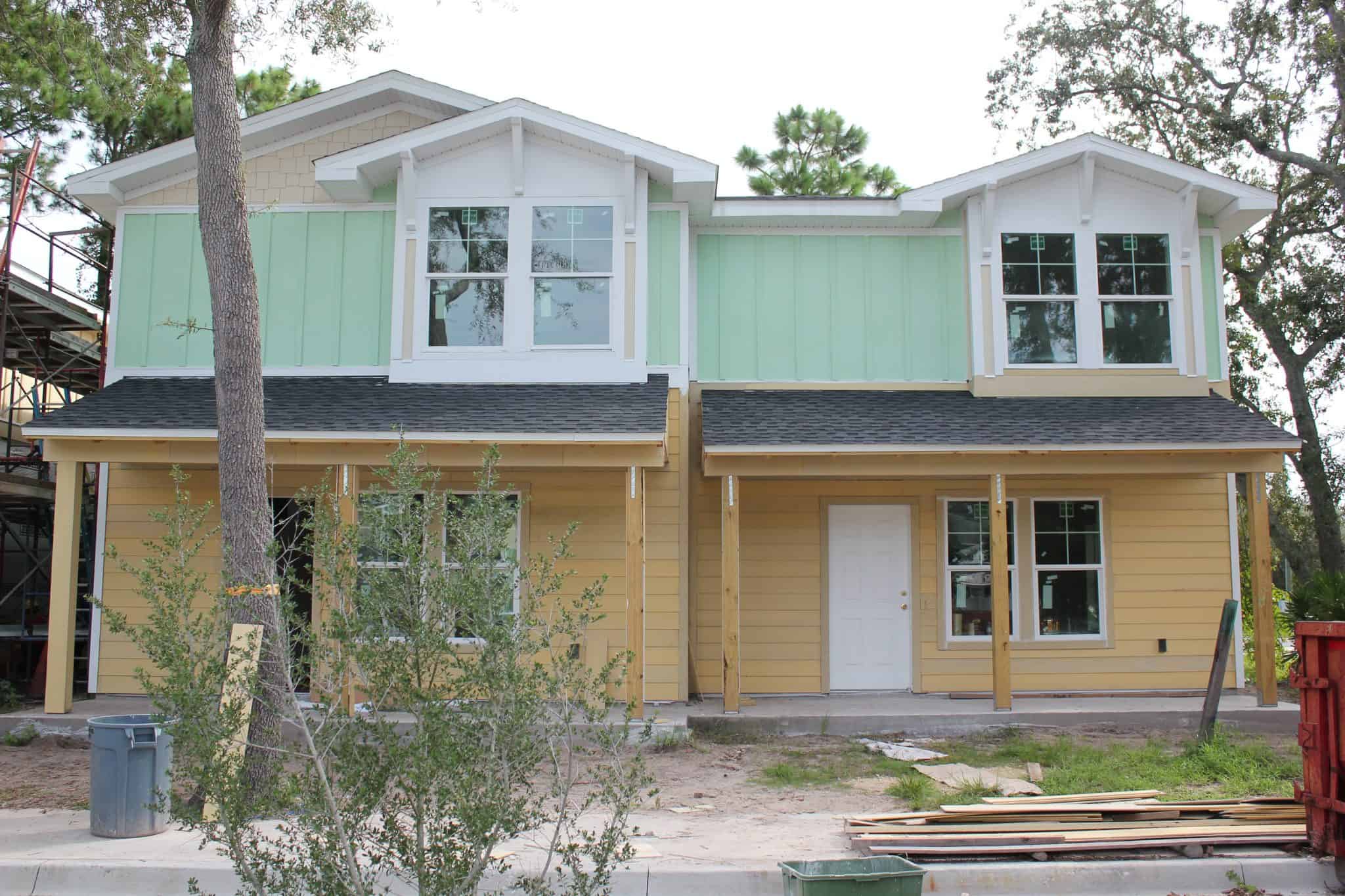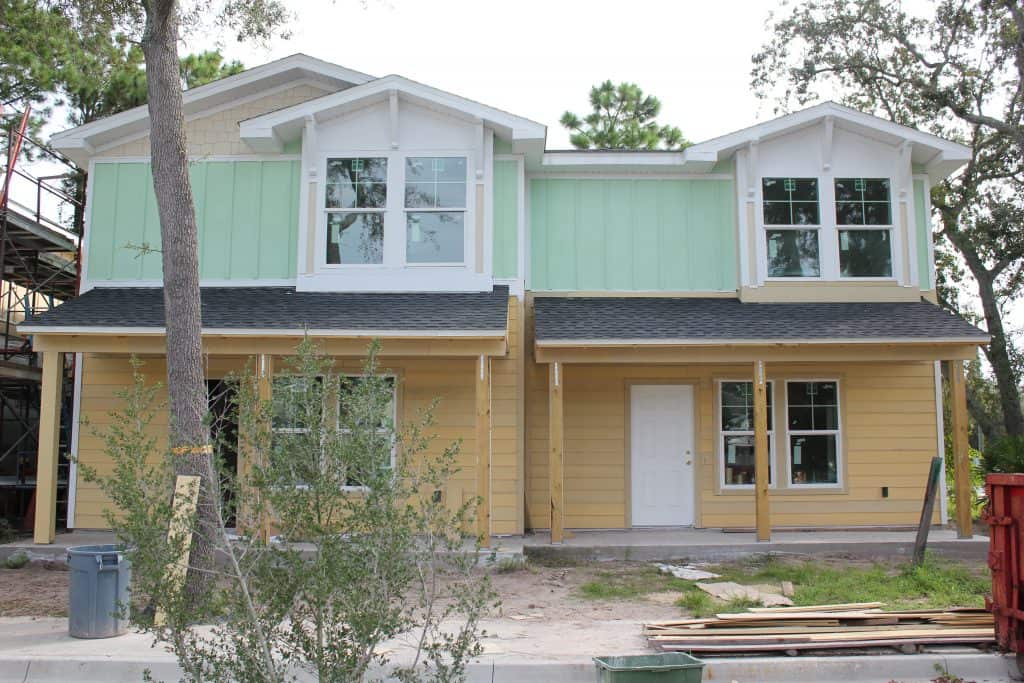 With limited hands stretched between two buildings, much of the work on 2605 and 2607 was completed by specialists. On the outside, the final pieces of siding were installed but there is still some painting to do. Vinyl flooring and cabinets were installed and the final parts of the electrical work are underway.
In the next month, our crew will install interior doors, baseboards, and trim and we will be a lot closer to having the certificates of occupancy!
2611 & 2613 Haywood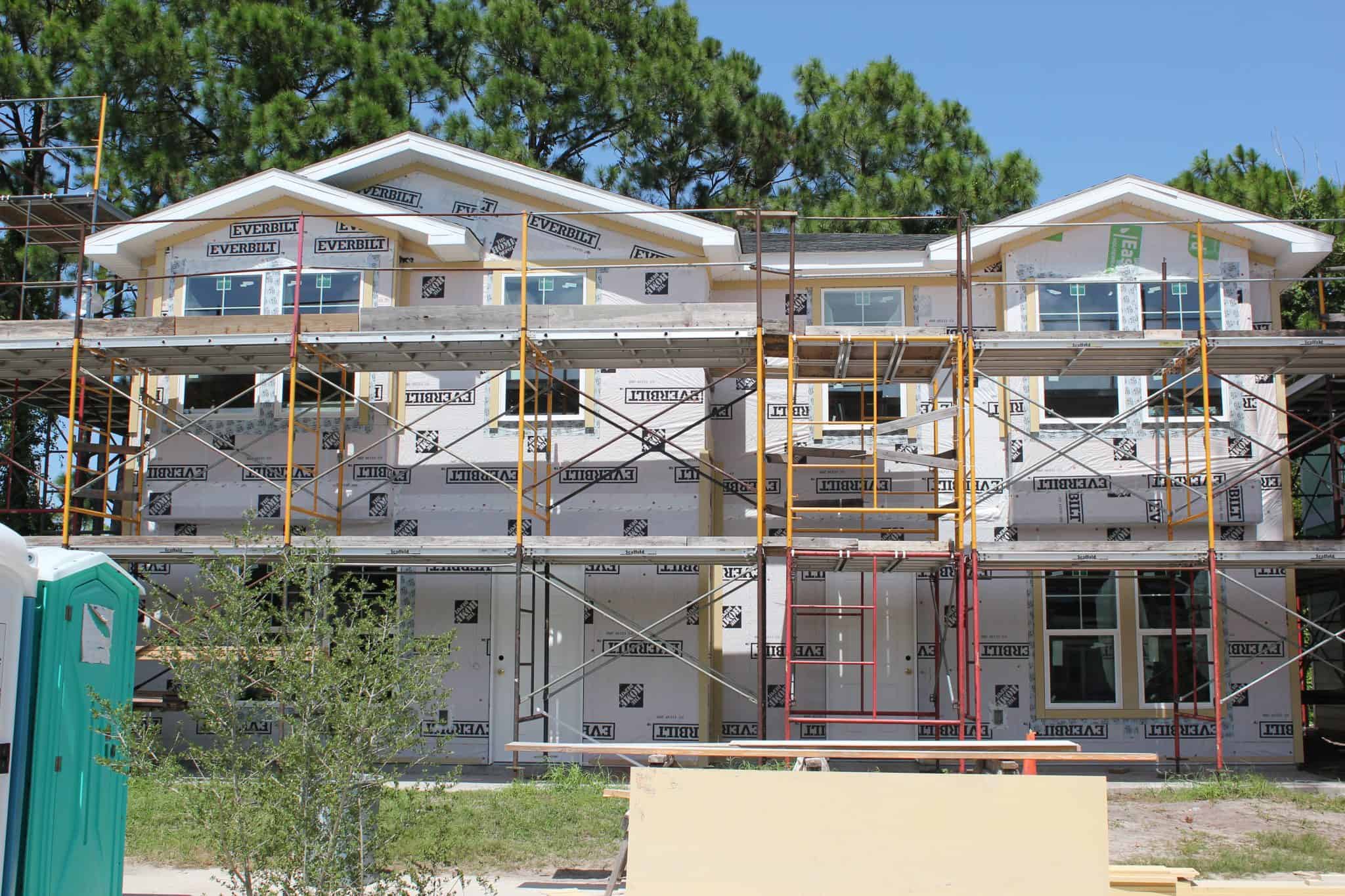 The Women Build and Interfaith Build homes seem to be quickly catching up to 2605-07. The team was able to get a lot of the exterior siding up this month. The drywall is sitting pretty on the second floor as some of the mechanical trades work to get the house ready for plumbing, electric, and HVAC.
In the next month, the scaffolding will come down, insulation in the walls will go in, and the front porch build-out will commence.