Construction Progress: February 2021
2611 & 2613 HW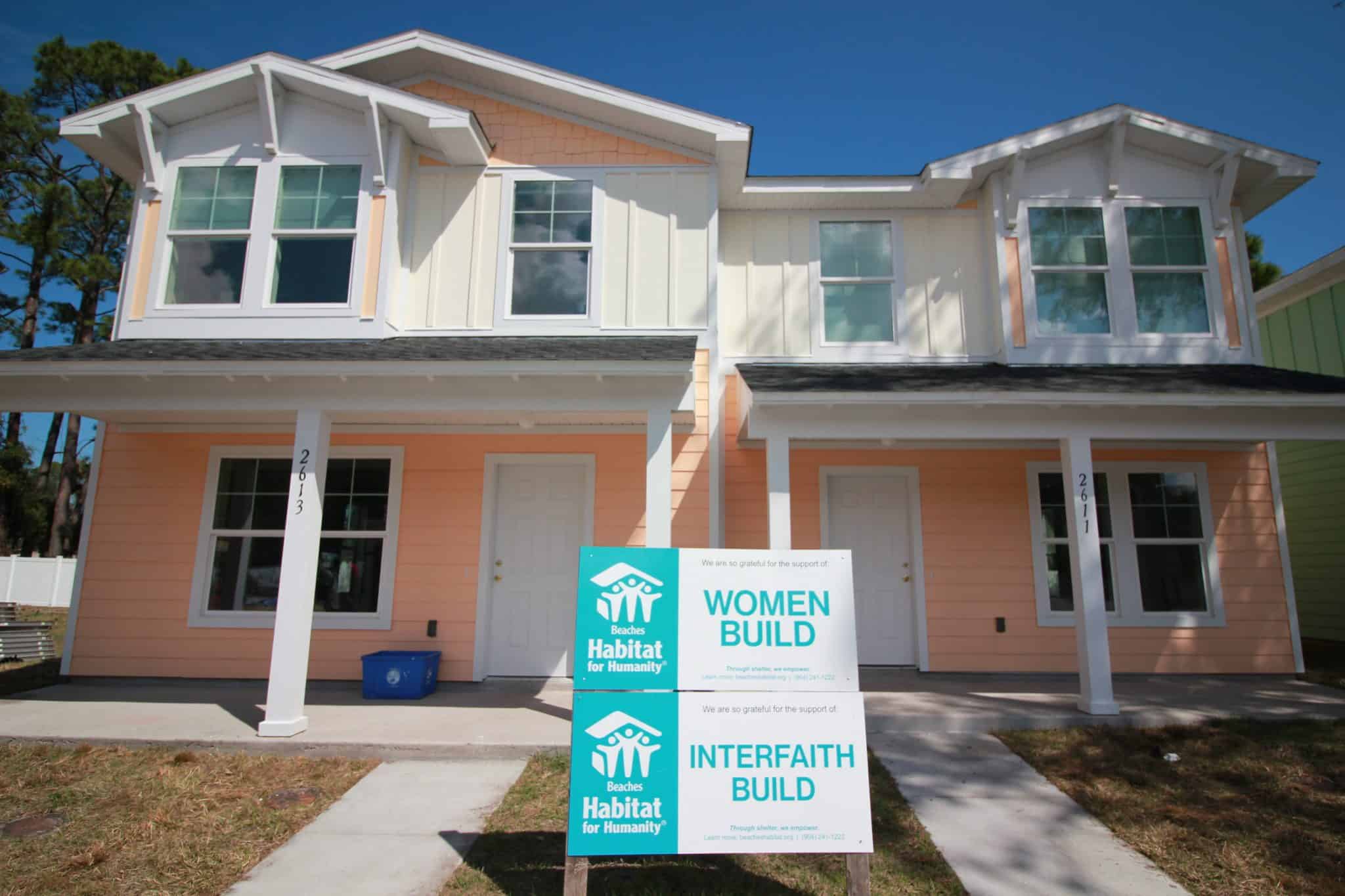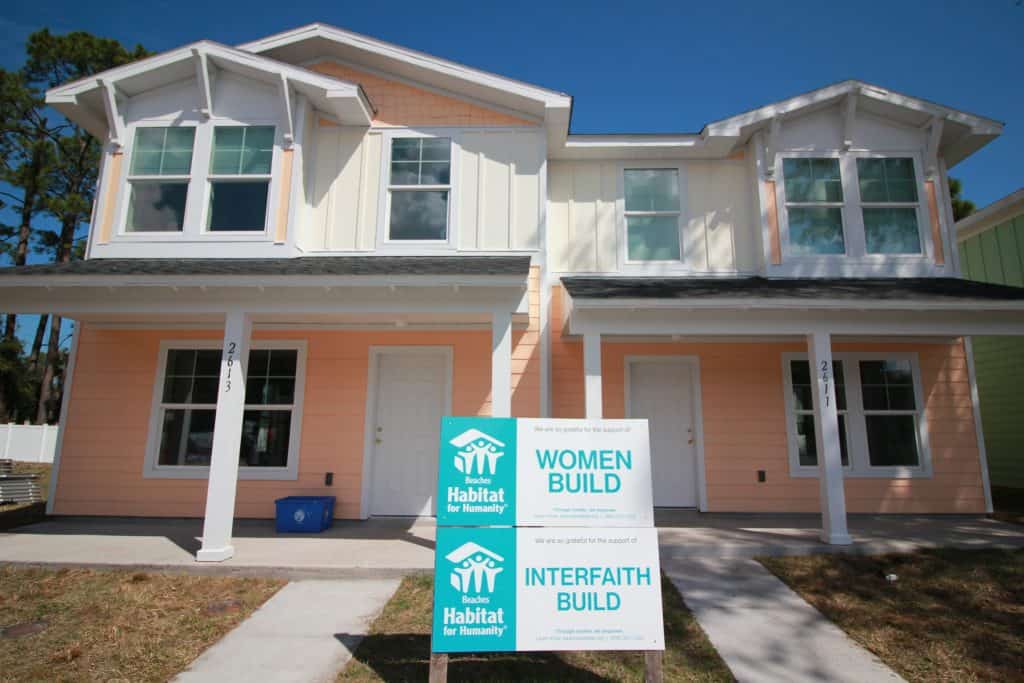 2611 and 2613 are nearly finished. The home dedication is coming soon! Since we can't all be together in person, we are creating a tribute video for Larisha, Nadia, and their families. Help us make this day extra special by adding your best wishes and words of encouragement to the video.
Submit your video by Saturday, March 13 to be sure they're included in the ceremony!
2617 & 2619 HW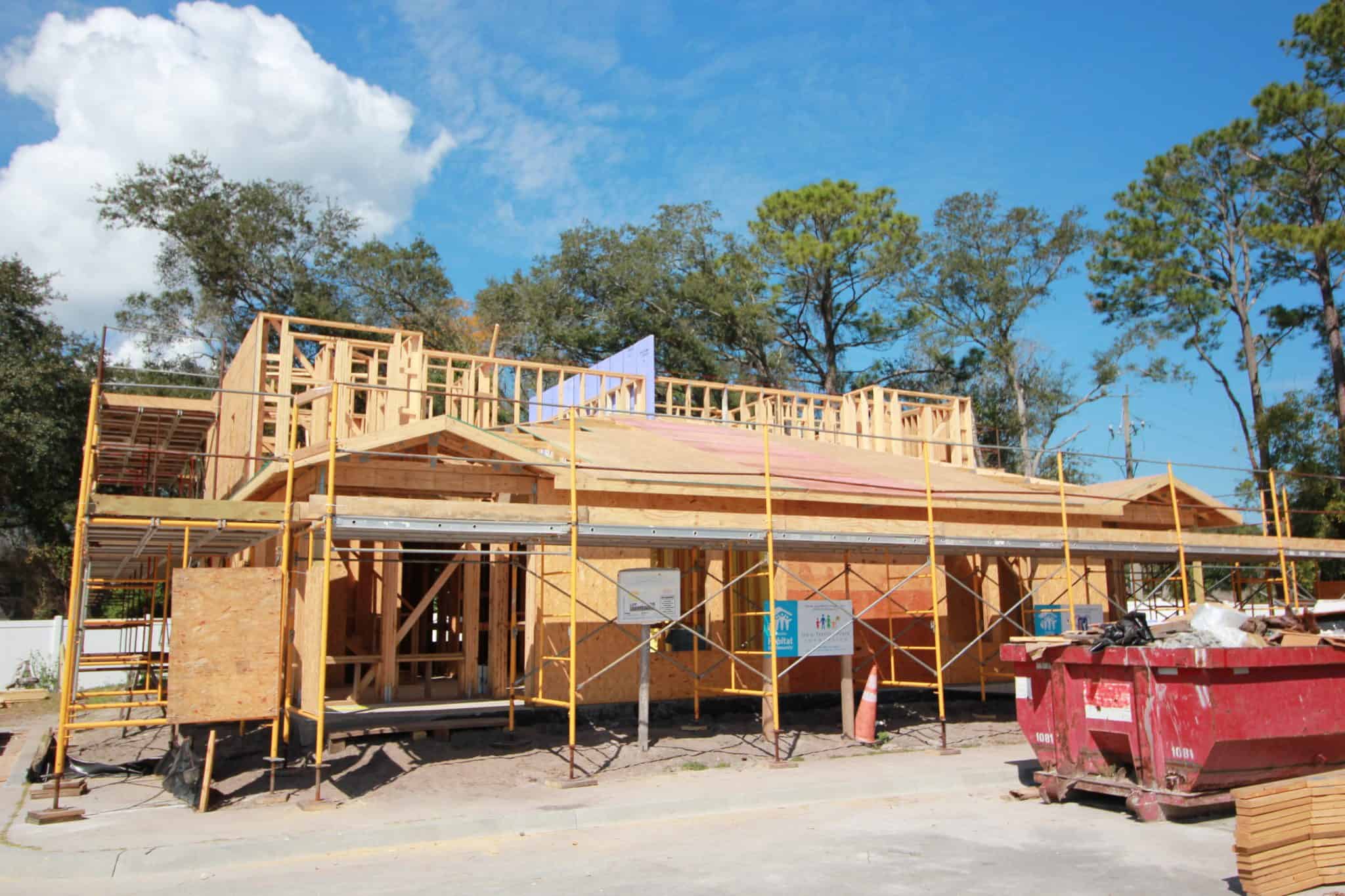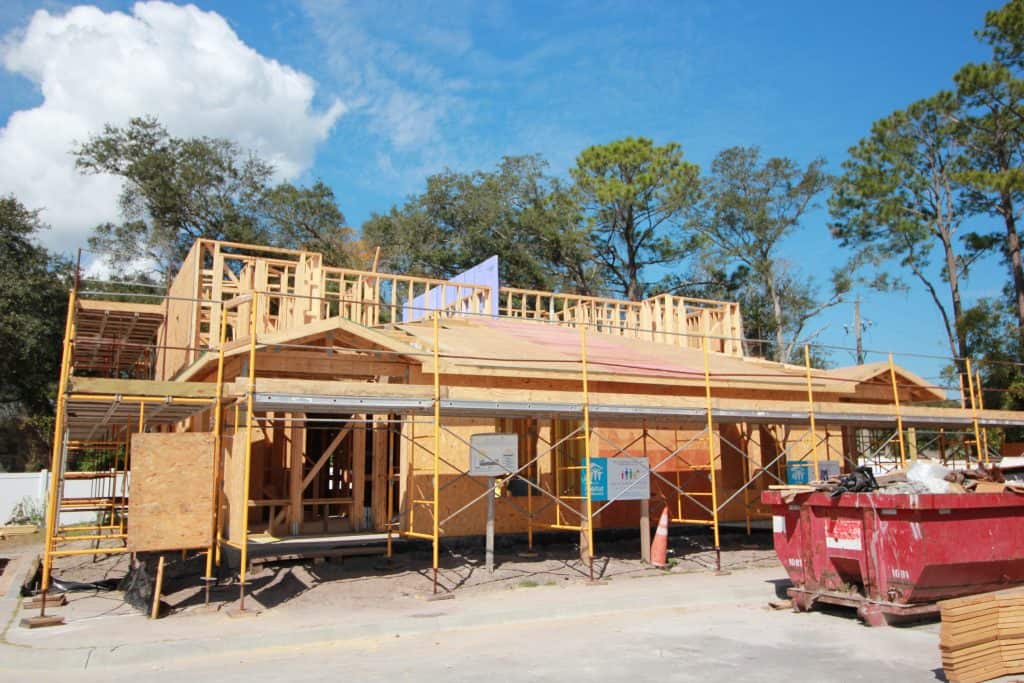 On 2617 and 2619, framing is going quickly! This building design is a first for Beaches Habitat, adding to the excitement of building a new home. In February, the construction team knocked out the first-floor framing, added roof trusses, and started to sheath the roof. The firewall is in place on the second floor, the walls are built, and scaffolding is installed and ready for volunteers and staff to safely build off the ground.
In March, we will be prepping for the 2nd floor roof trusses and moving to get these houses dried-in.
2618 & 2620 HW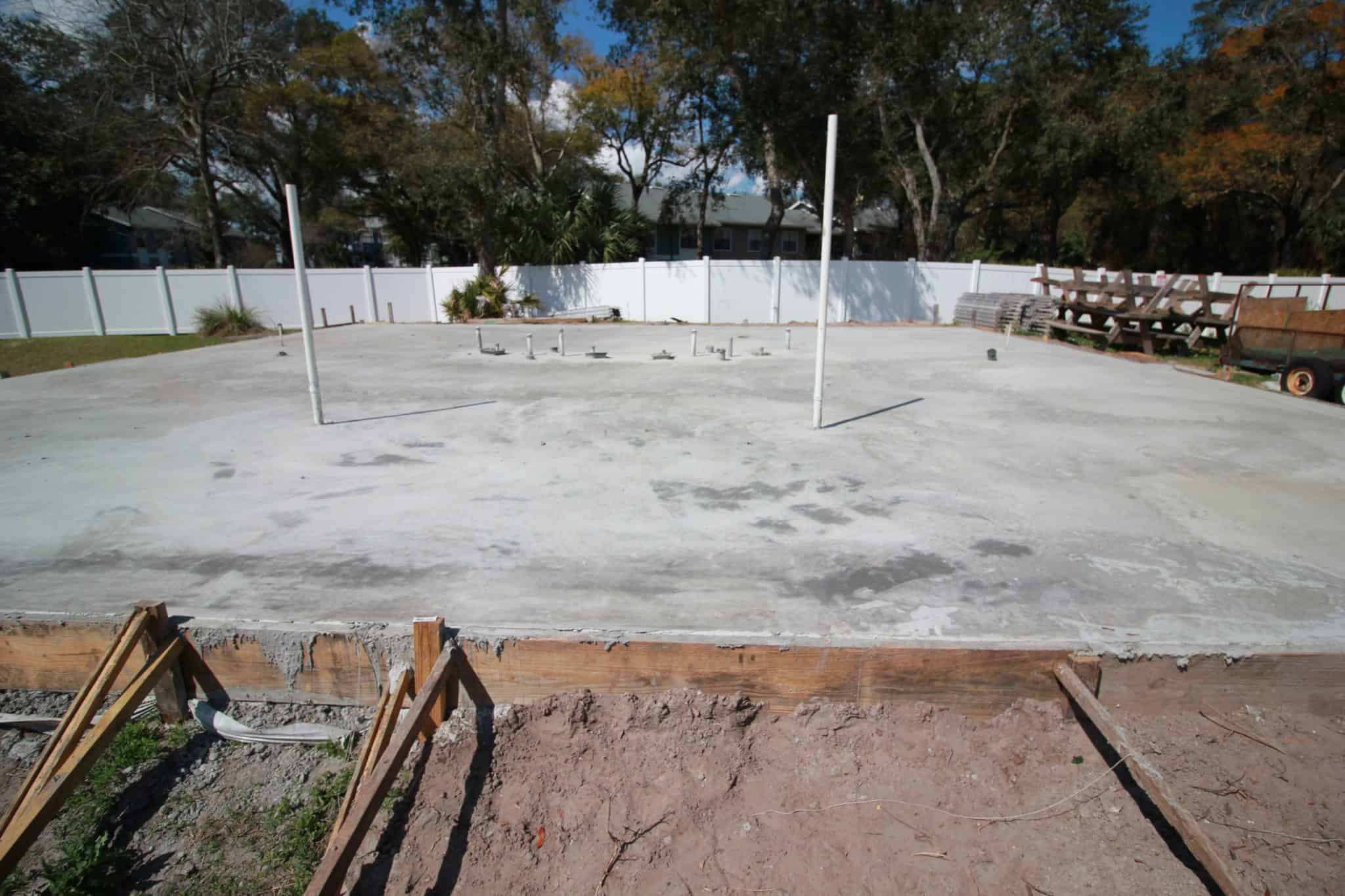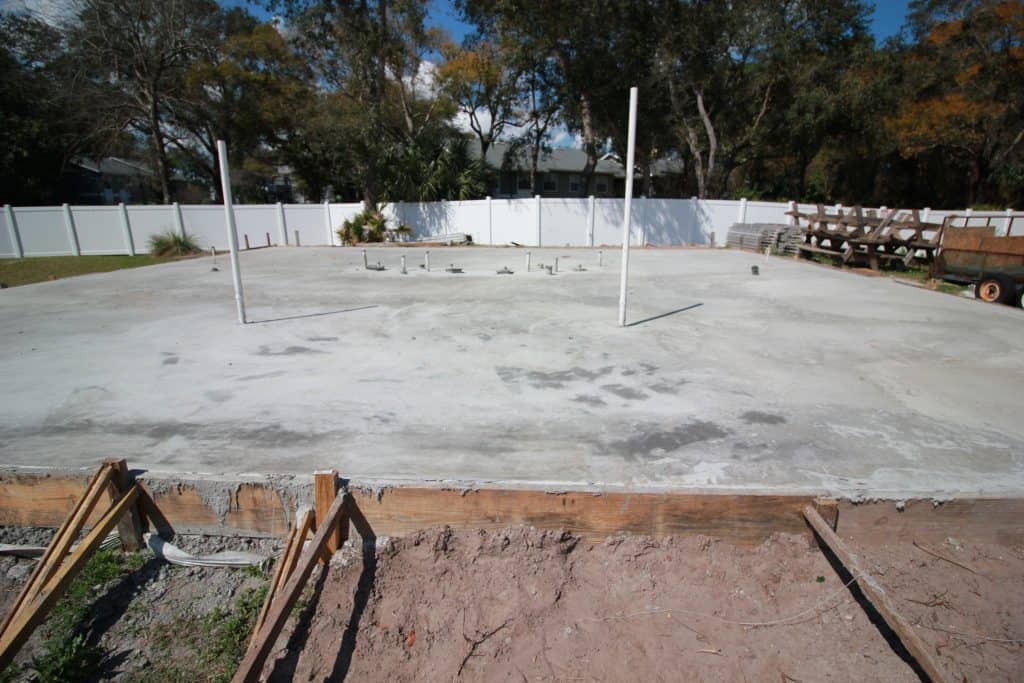 The final foundation in Haywood Estates Phase – II has been poured! We are thrilled to see a finish line in sight. Framing will begin in March.
---
Not ready to come back but want to keep up with construction? Join us virtually in the neighborhood every Friday at 1:15p on Facebook.