Construction Progress: March 2021
2611 & 2613 HW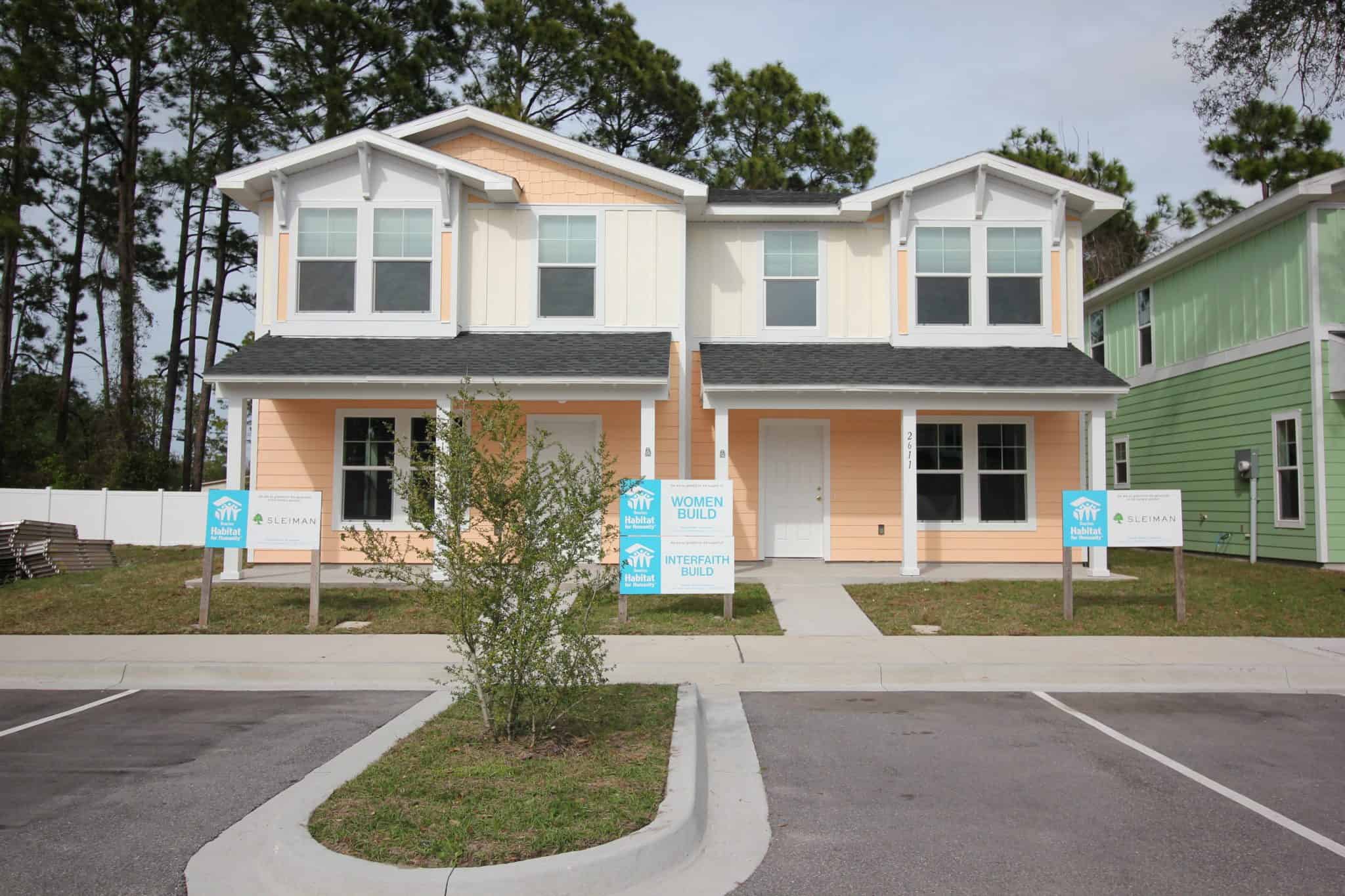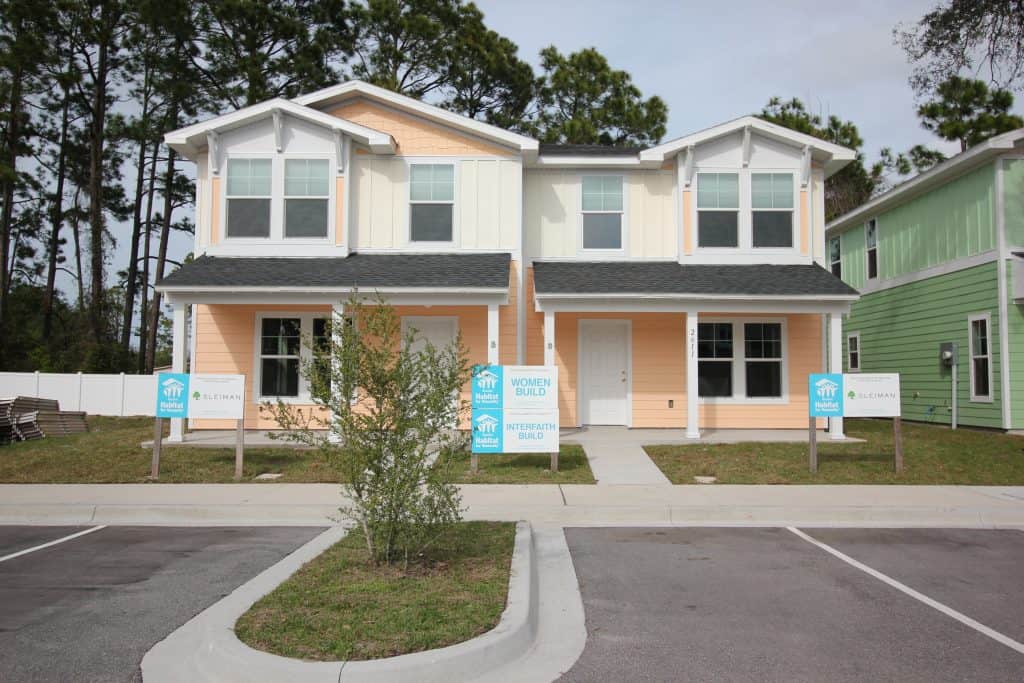 The construction of 2611 & 2613 is complete. Watch God at work in the home dedication ceremony.
Next, the two homeowners complete the paperwork for a mortgage. Beaches Habitat offers homebuyers an affordable mortgage with monthly payments taking into account household income.
Mortgage payments made by Habitat homeowners help build more affordable homes.
2617 & 2619 HW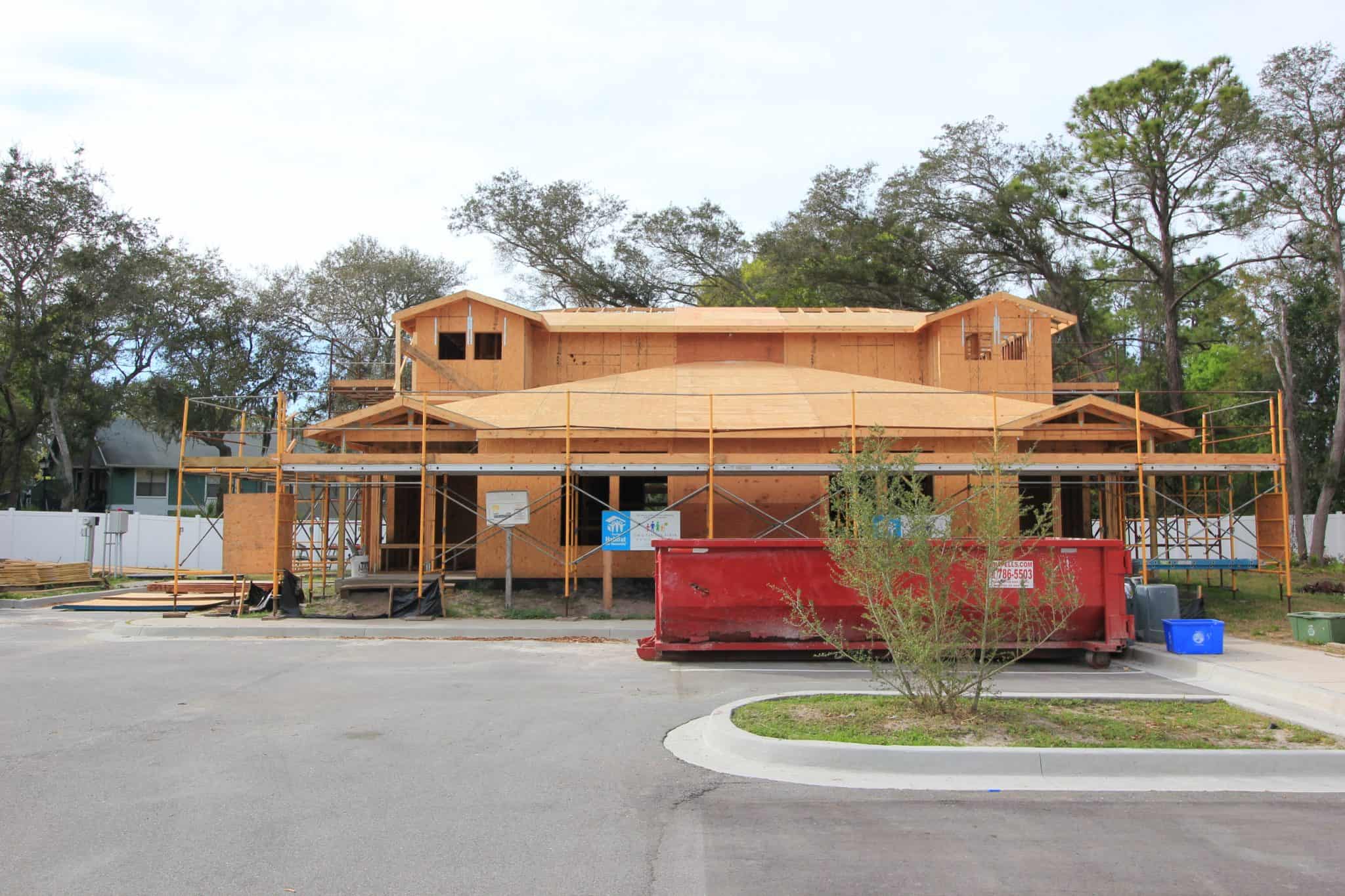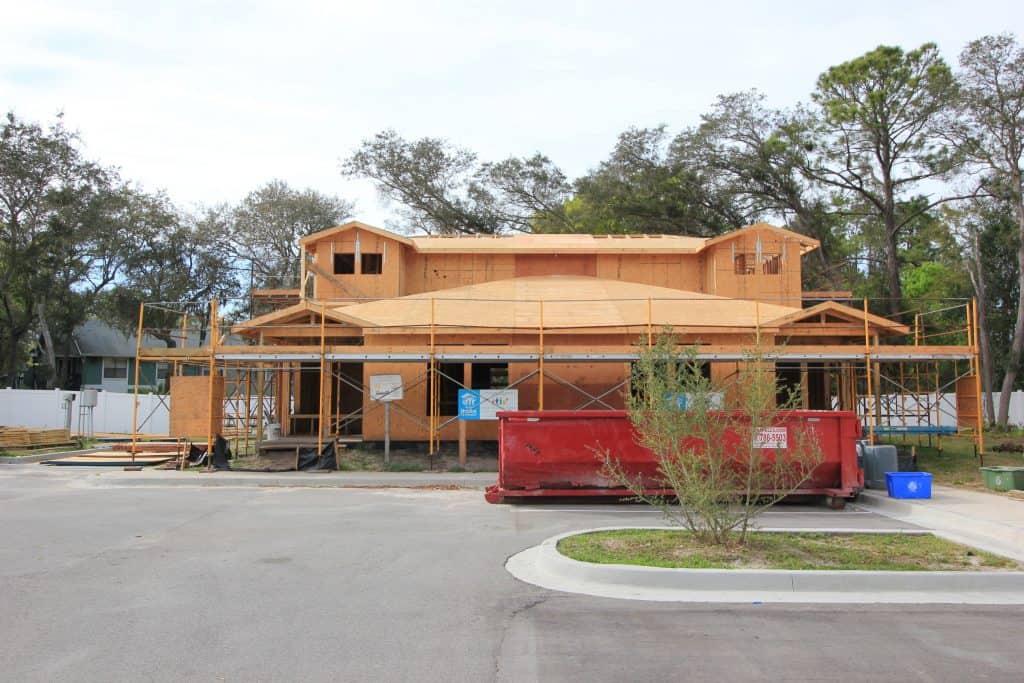 The inspections for wall and roof sheathing have passed. Next, volunteers will help Beaches Habitat to get this structure dried in.
Drying In, short for Dry Inside, is the term for making a house impervious to the rain. Drying in a structure means that the roof has been protected with at least a layer of felt, a product like housewrap has been installed, along with all the windows and doors. It's the final step before the roofing begins.
2618 & 2620 HW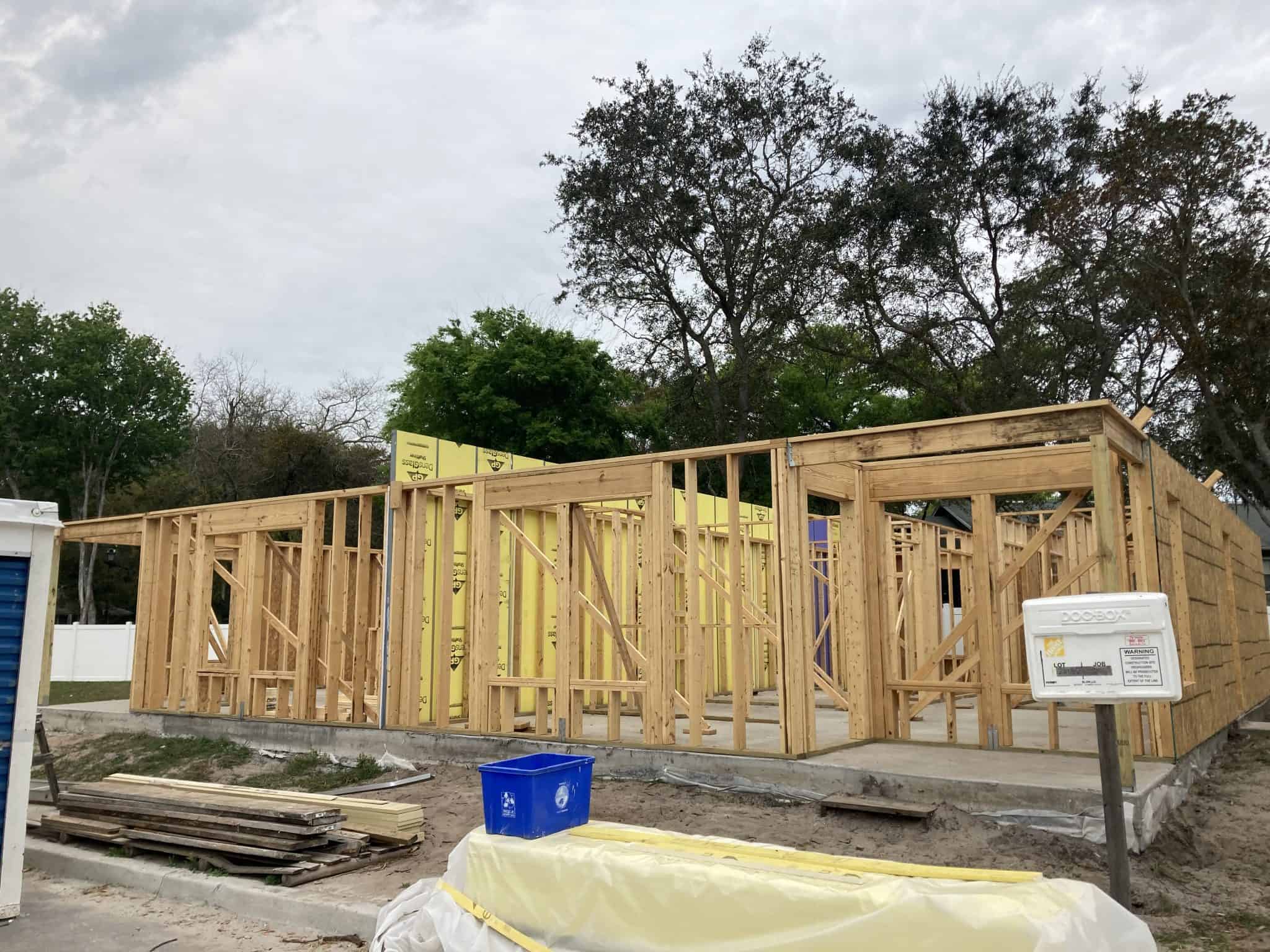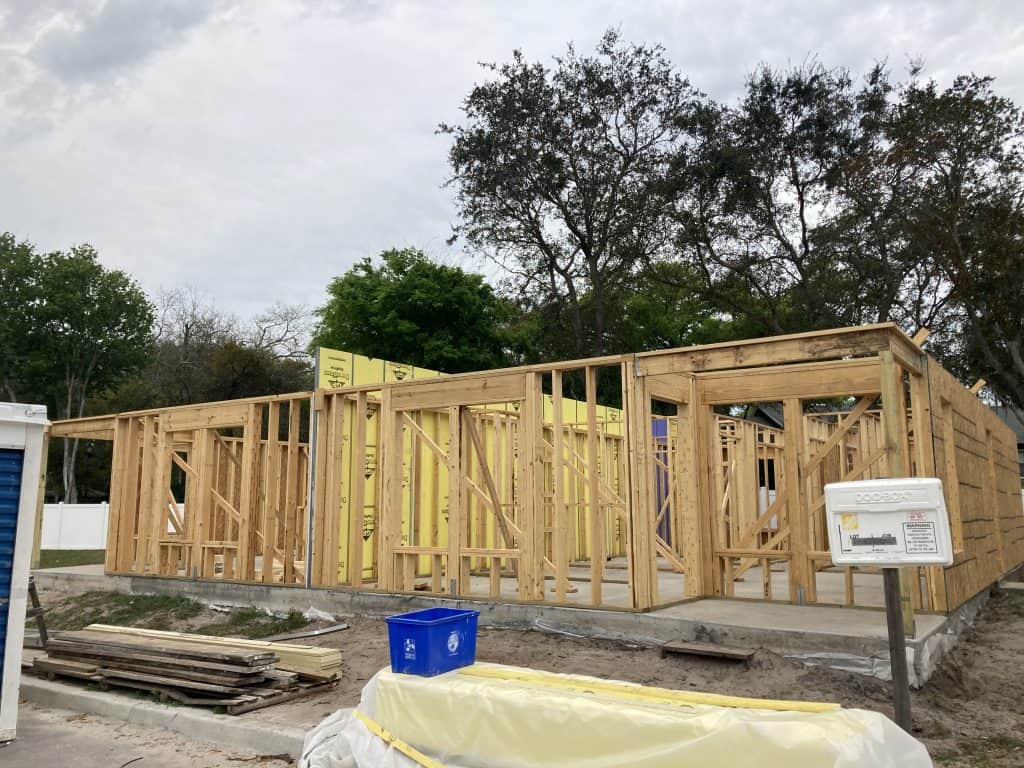 The last of our work in the neighborhood is this single-story duplex. One of the most exciting and dynamic periods in the construction of a new home is the structural framing stage. You can really see the homes start to take shape during this phase.
April will bring about a few changes as we continue to move right along. Volunteers can expect to be helping with sheathing, installing hurricane rods, and helping us lift the roof trusses into place soon.
Because of the help of people like you, whole neighborhoods improve and completely transform. Through this transformation, families achieve the strength, stability and independence they need to build a better life.
Thank you for making this all possible.