Homeowner Profile: Meet Denise
Meet Denise! Homeowner, mother, and beloved member of the community, Denise is the kind of person who is always helping other people. She spends her free time shopping, cooking, and sewing, often for others who need assistance. When Denise realized she could not continue living in her home, a friend recommended she partner with Beaches Habitat for Humanity.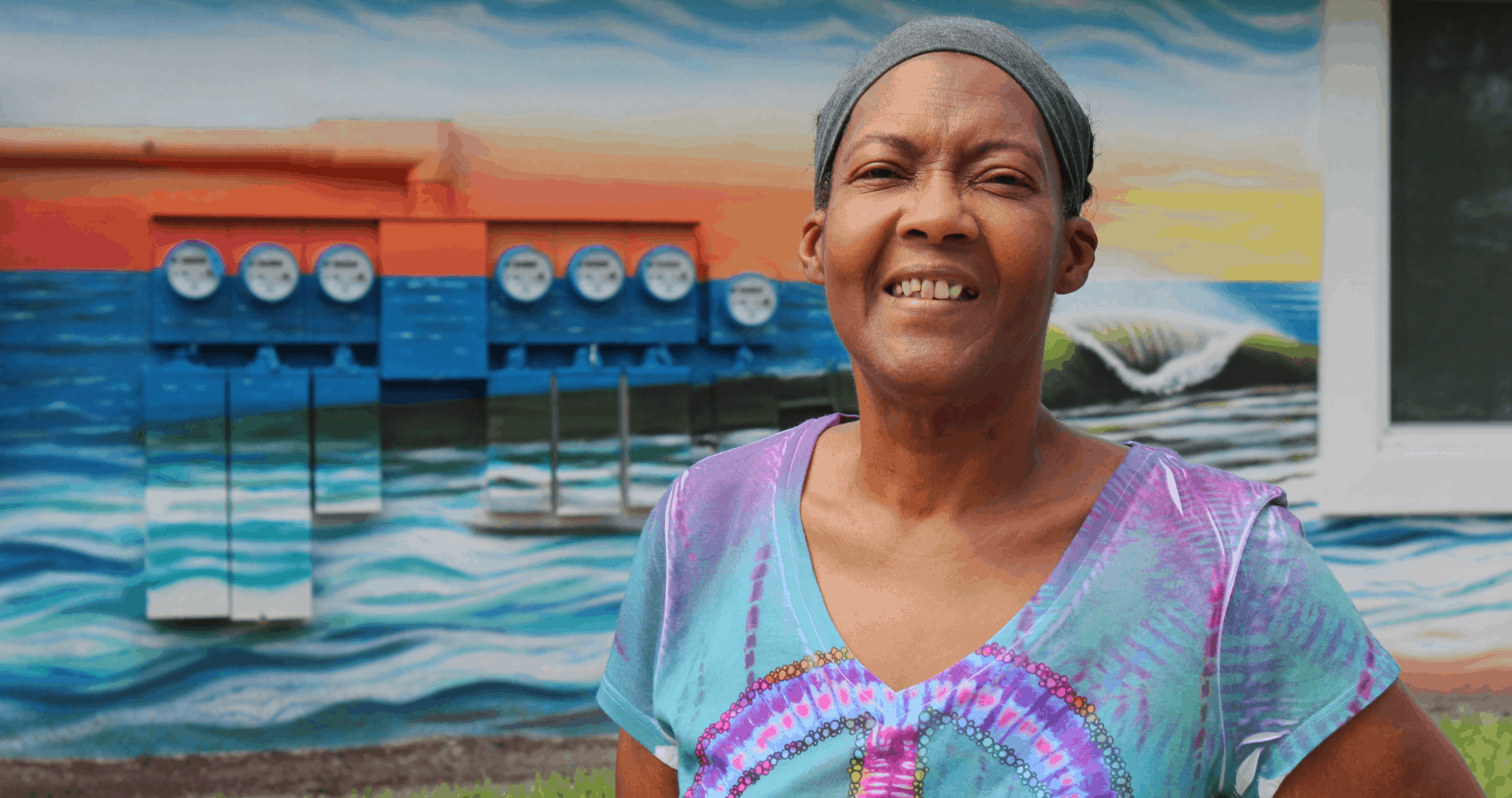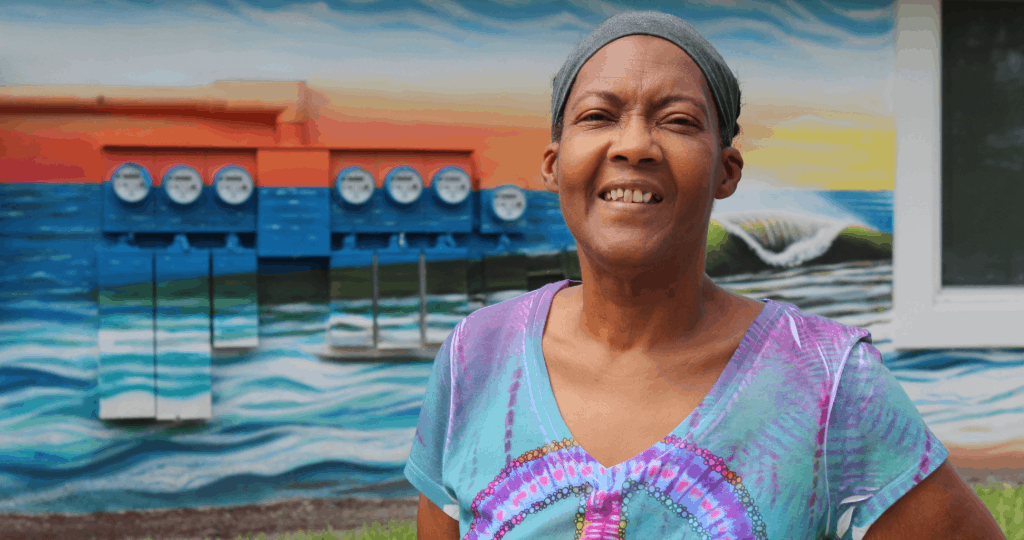 "I came one day, and I met Joyce. I talked to her about what was going on in my life, and she explained the process to me. She gave me the time and the place of the application review meeting, so I went. I got to meet all the Board members. Everybody was very nice and explained themselves and the process of becoming a Beaches Habitat for Humanity homeowner. They made it seem like it was a good thing to be a part of, so I followed the instructions, did everything I needed to do, and applied. I waited for the phone call, and one day I got it."
A Jacksonville native, Denise has also lived in Connecticut, Boston, Washington D.C., and New York. Denise spent her professional career working in childcare, primarily in Mayport Naval Station's nursery and Duval county schools. She ultimately returned to the beach because of her love for the community and people. Through a partnership with Beaches Habitat for Humanity, she is able to make it her permanent home.
In the fall of 2018, Denise received the phone call she had been looking forward to for so long.
"I got the phone call from Joyce, and she asked me if I was sitting down. I went back to my car, and she told me that I had been accepted. She congratulated me and told me what the next step was. That was a very happy moment for me. I called my son to tell him the news: that I was going to be a homeowner."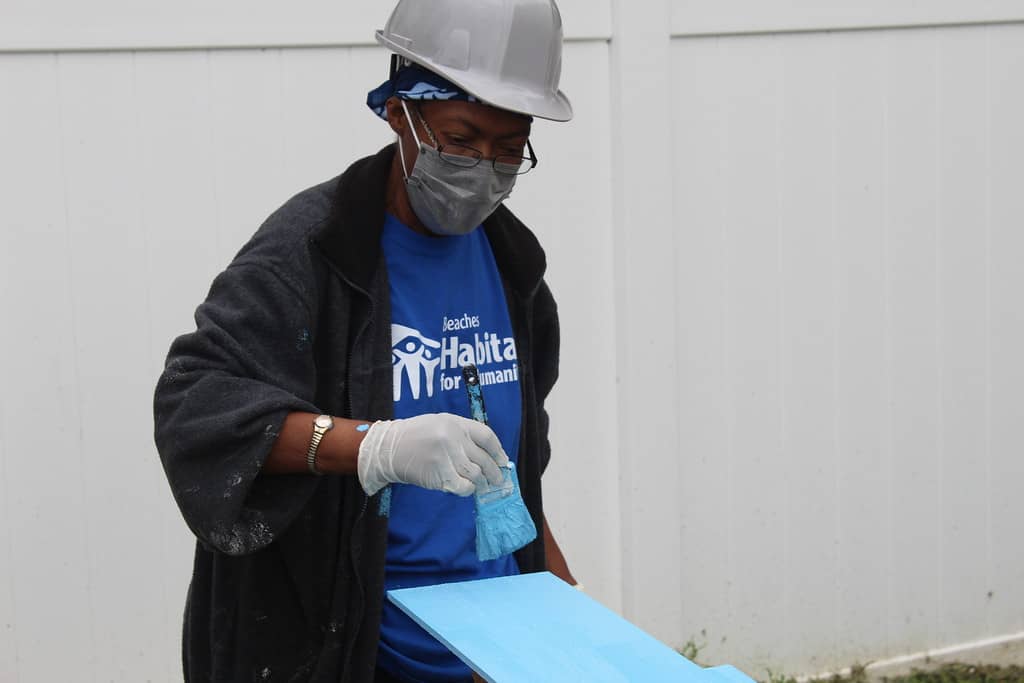 For Denise and her family, watching and helping with the construction of their home has been the most rewarding step in their process. "It makes you feel like you're really part of something- that I helped build my own house." Denise feels a lot of support from her son who visits any time he can.
Within her 300 hours of sweat equity, Denise has completed a series of workshops to equip herself with the skills to be a successful homeowner. For her, education in conjunction with homeownership has made all of the difference. Beaches Habitat for Humanity offers courses such as conflict resolution, maintenance, and predatory lending to ensure that future homeowners are able to make informed decisions.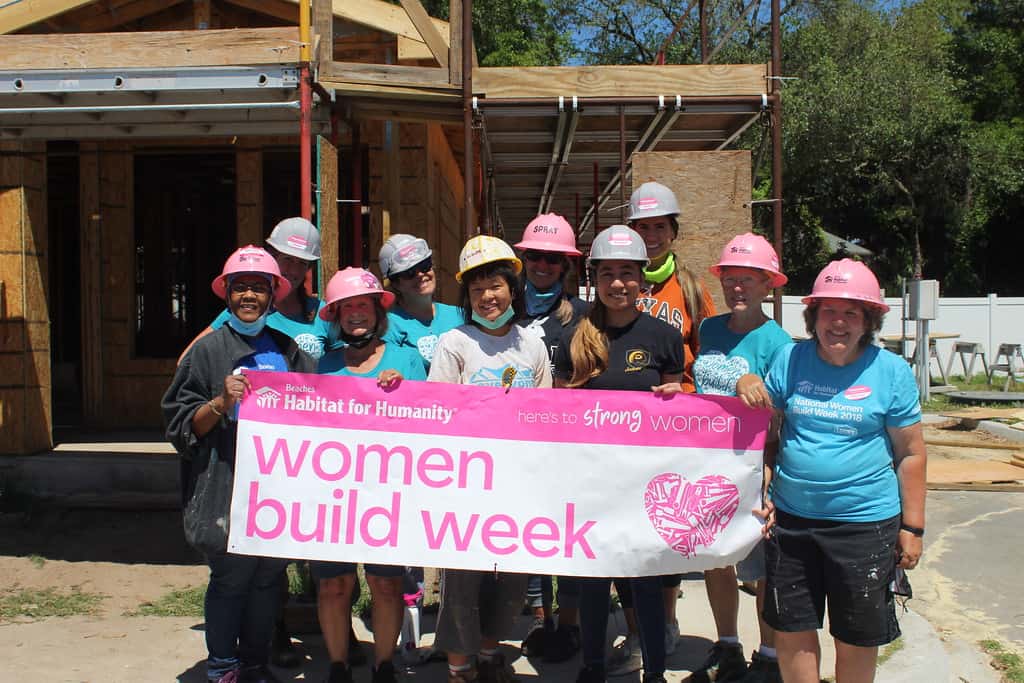 When asked what she'll do after moving into her new home, Denise said she'd "do some decorating in the kitchen and dining room. Being a homeowner allows me to feel like I own something. Something that I can call mine and that I can appreciate."
We're so happy to have partnered with Denise, and other families in need of affordable housing. Join us in the dedication of her new home in Haywood Estates II on March 26, 2022!