Construction Progress: February 2022
Families partner with Beaches Habitat for Humanity to build better lives for themselves and their children. Learn more about our current projects — from home construction to repairs — as we work toward building a world where everyone has a decent place to live.
2617 & 2619 HW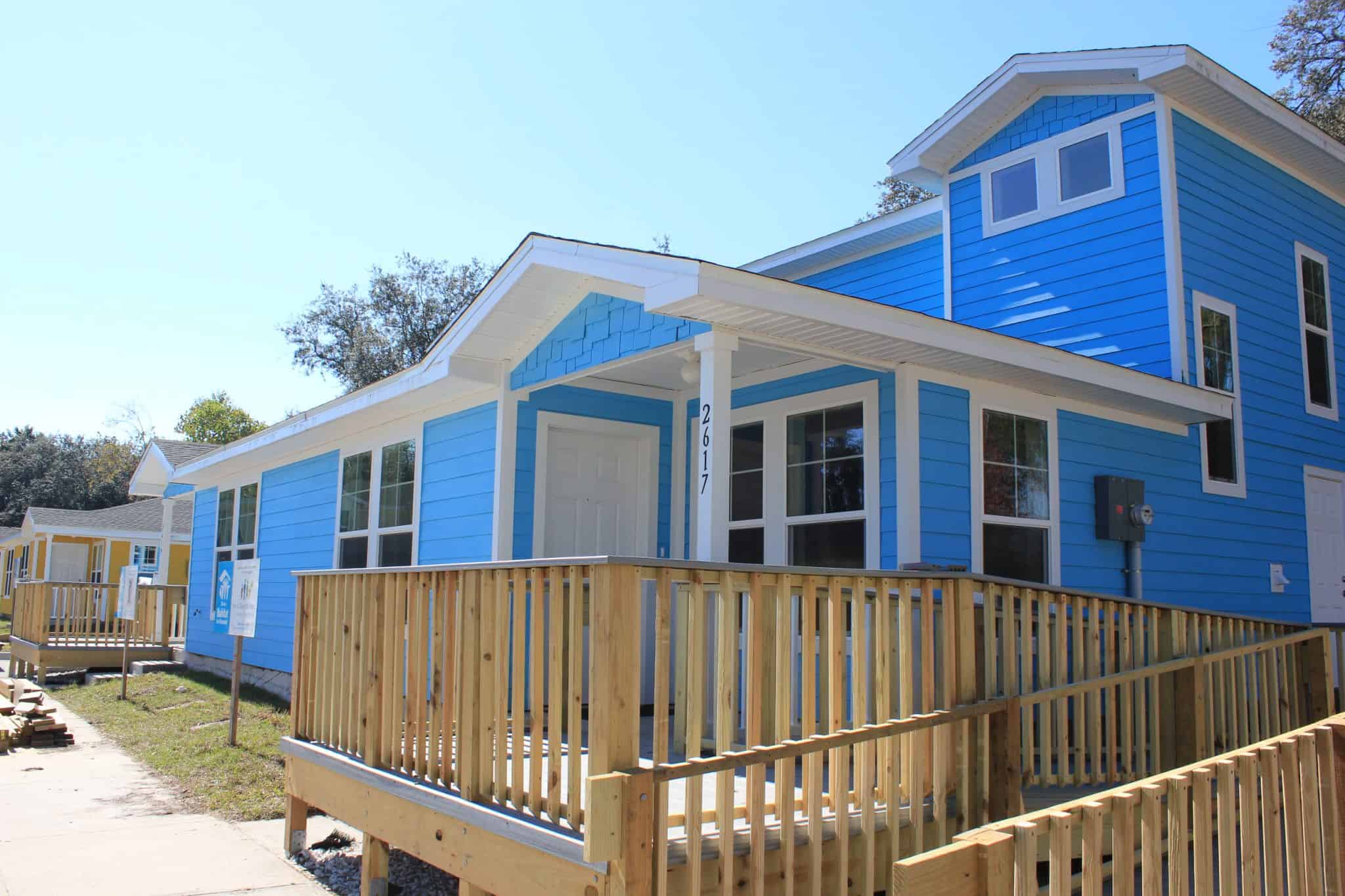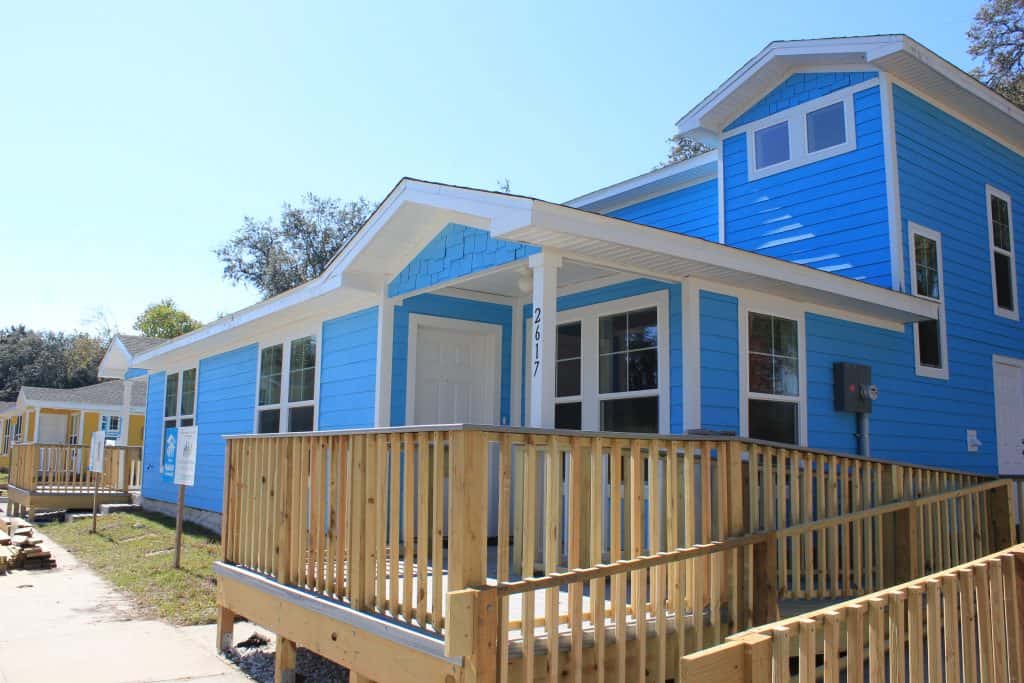 The Certificate of Occupancy (C.O.) has been issued for both 2617 and 2619 Haywood Estates! This means these houses will soon turn into homes. Thank you to the many hands that have come together to help us build. We hope you will join us on March 26 at 1:00 PM for the Home Dedication Ceremony.
2618 & 2620 HW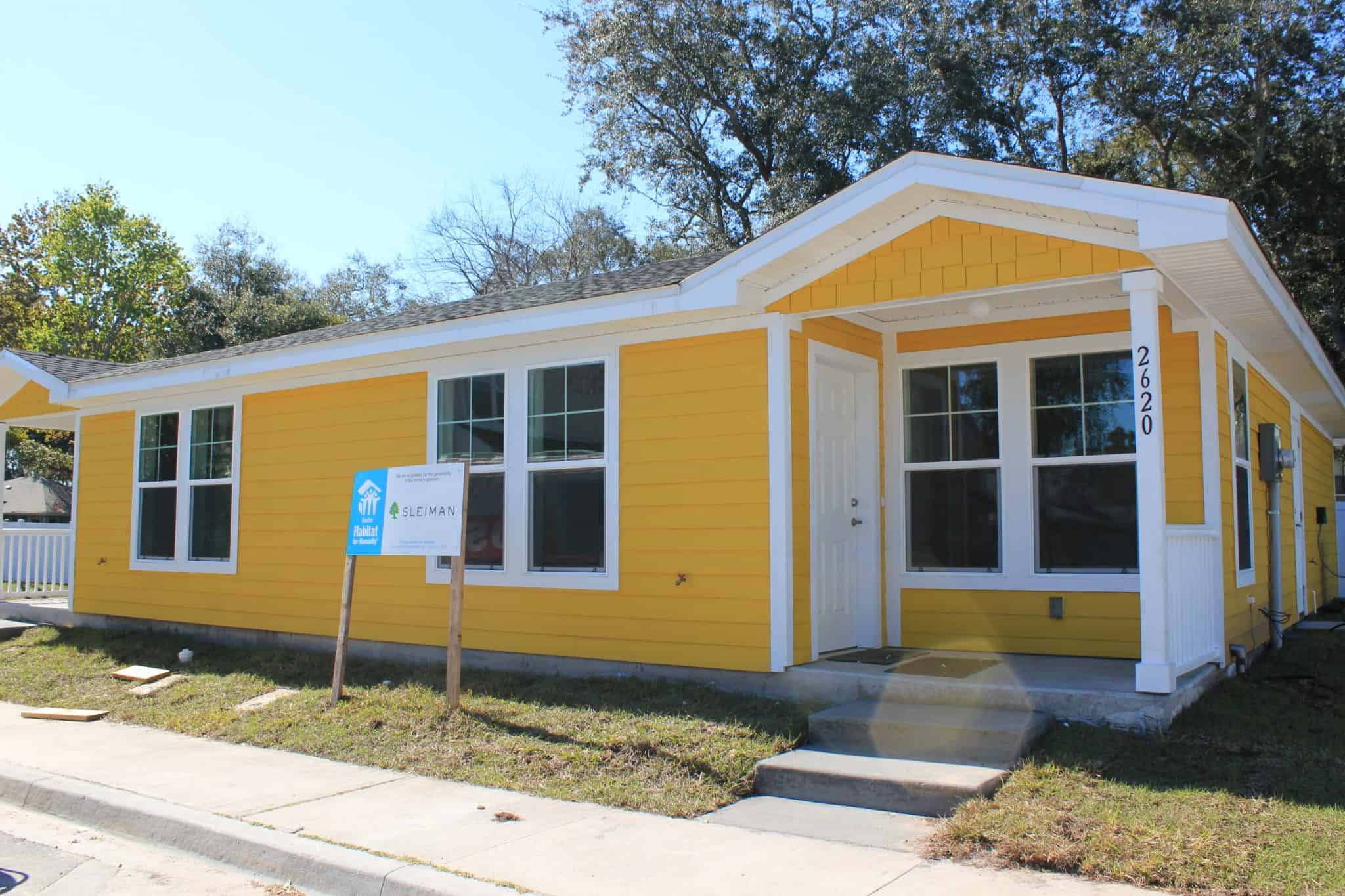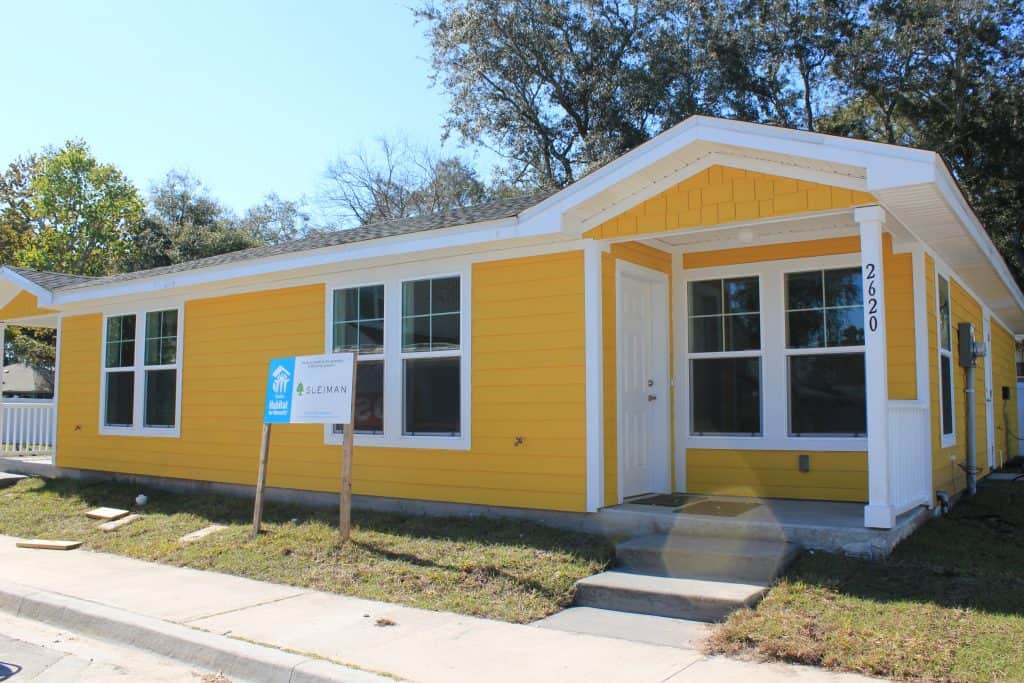 The yellow duplex in the neighborhood now has electricity! The lights are on and there are only a few tasks remaining to get these houses ready for move-in day.
On March 26, we will also be dedicating these two homes.
It won't be long before all construction is completed in the neighborhood. Our tool trailers will pull away and mornings will look a lot different without all our volunteers bustling around but we couldn't be more excited. With decent and affordable homes, 12 more families now have a place to gather and grow for many years to come.
Critical Home Repair – 2524 HW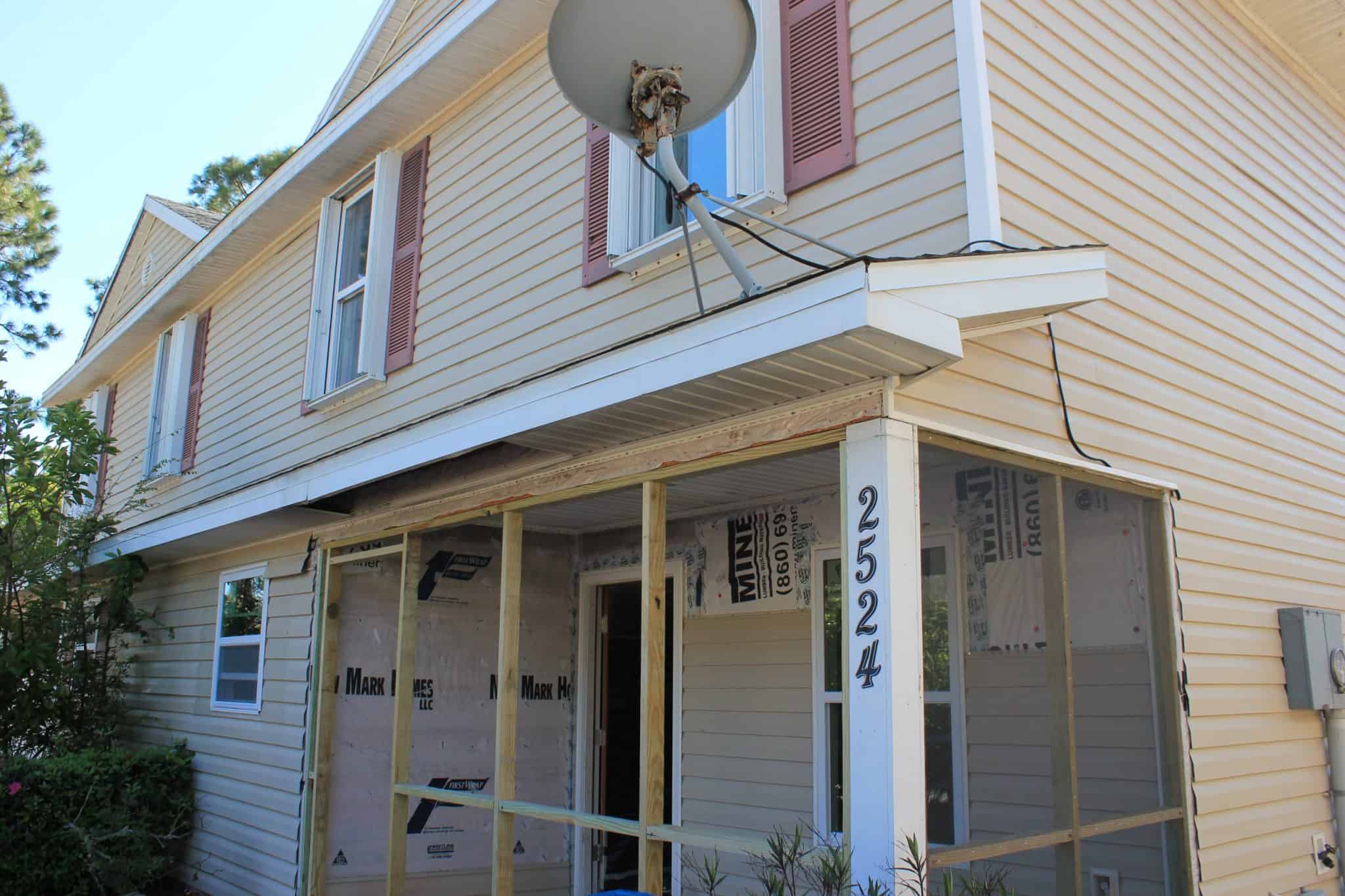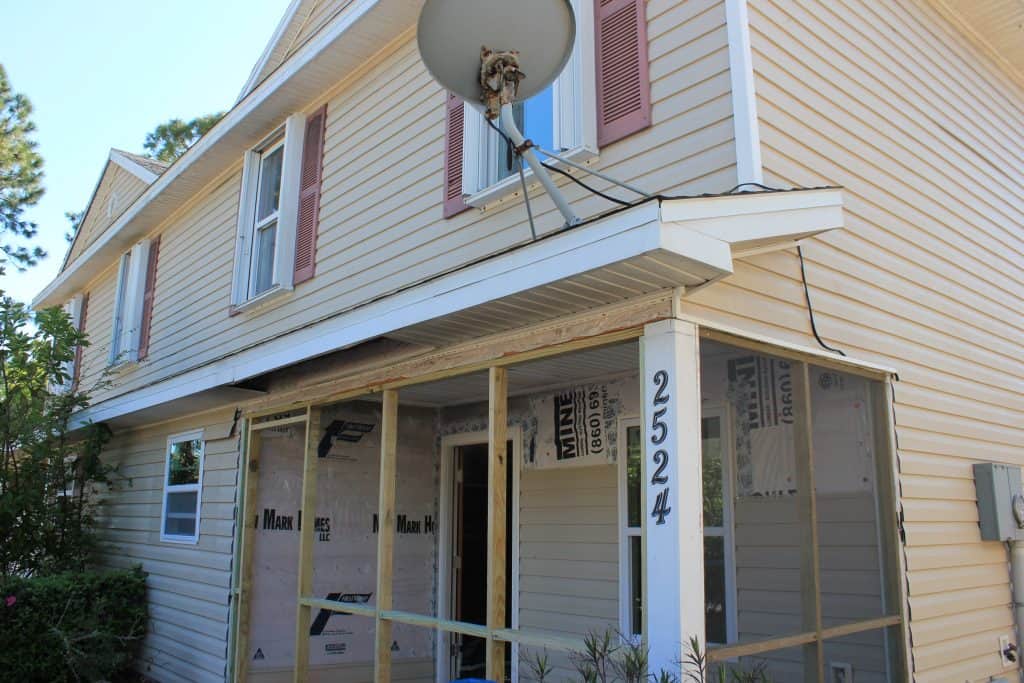 2524 HW will see a lot more of our attention as construction winds down in Haywood Estates II. Tasks to be completed include putting the screened-in front porch back together and replacing siding. Now that drywall is textured and painted, we will be adding all the finishes: trim, baseboard, cabinets and countertops, flooring, and fixtures.
The house is on track to be completed by mid-April.
Recycle Project – 1342 Violet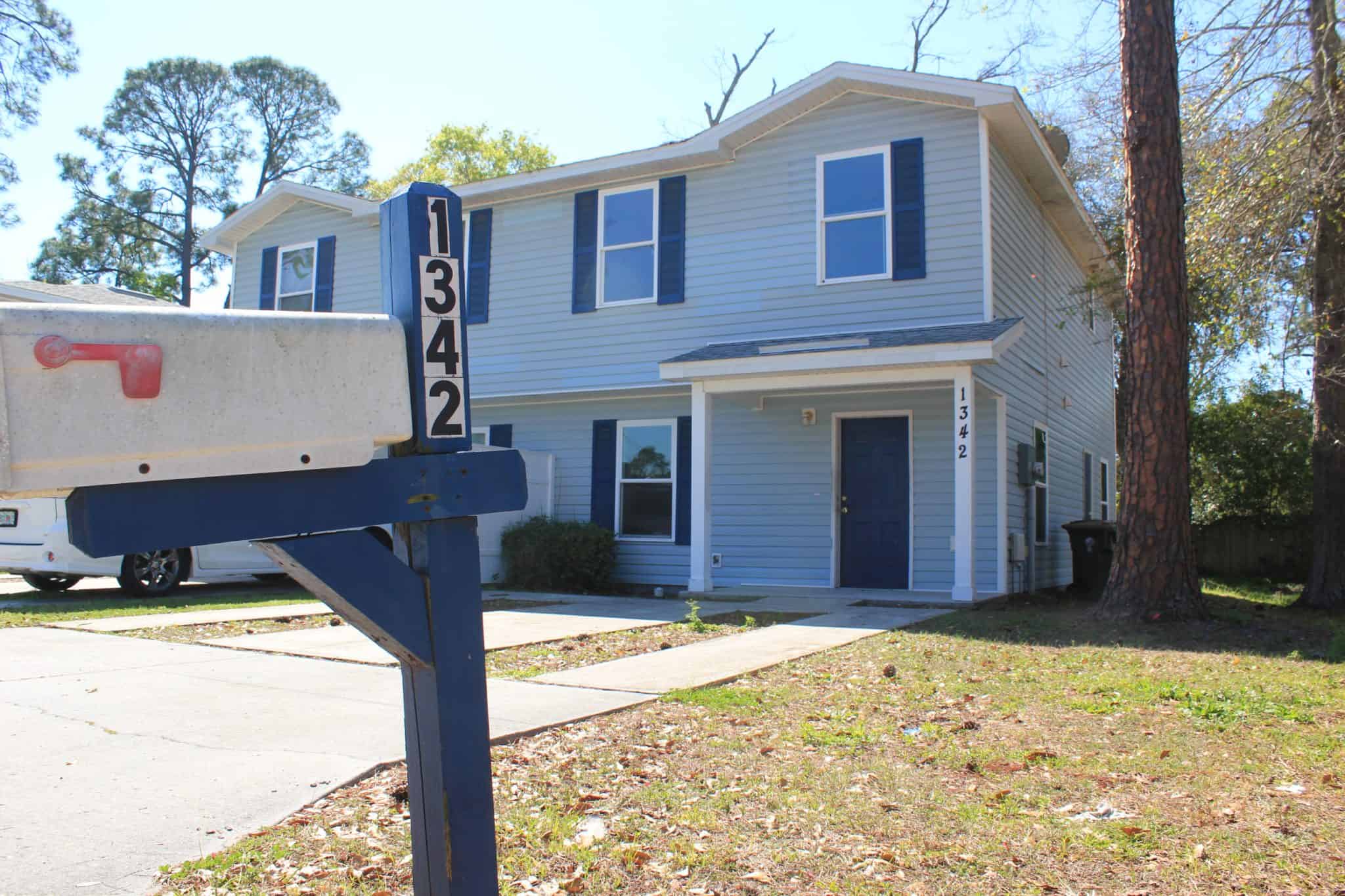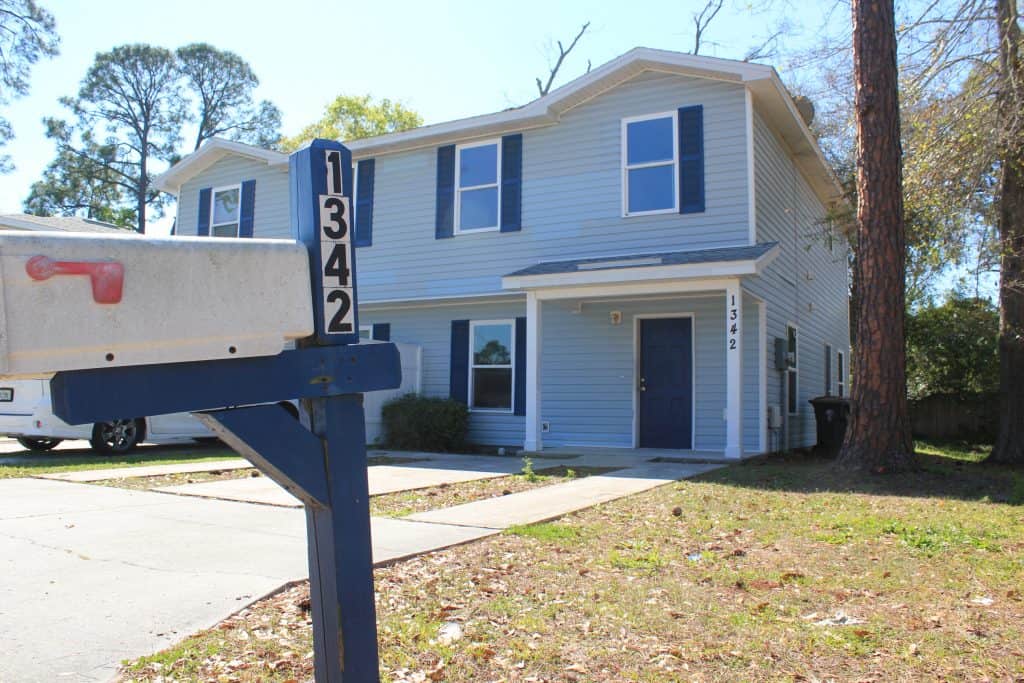 The house on Violet Street is nearly renovated. In February, the house received new flooring and we'll soon install cabinets and countertops. With a fresh coat of paint on all the walls, this house has transformed into a great place to own.
Senior Repairs
At Habitat, we understand the positive impact that growing old in your own home and community can have. That's why we partner with families and local organizations to help older adults improve their homes and their quality of life so they can flourish where they live.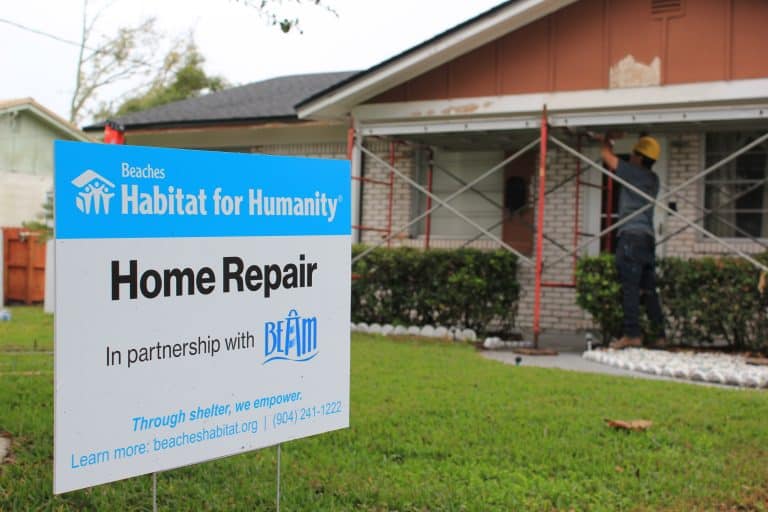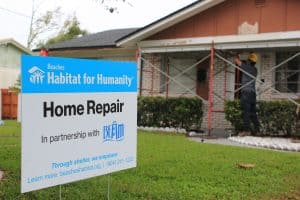 Since opening up our services to include senior home repairs, Beaches Habitat has been able to help six (6) families improve their homes and quality of life.
In March we will complete one senior repair project and begin a new one.
Together, Habitat and our partners are fostering safe, livable homes and communities where older adults can thrive.
New Construction Coming Soon
Beaches Habitat will soon have a new property ready for development. Building applications have been submitted to the City of Atlantic Beach for a single-family home off of Edgar Street. We are excited to break ground soon on this new site!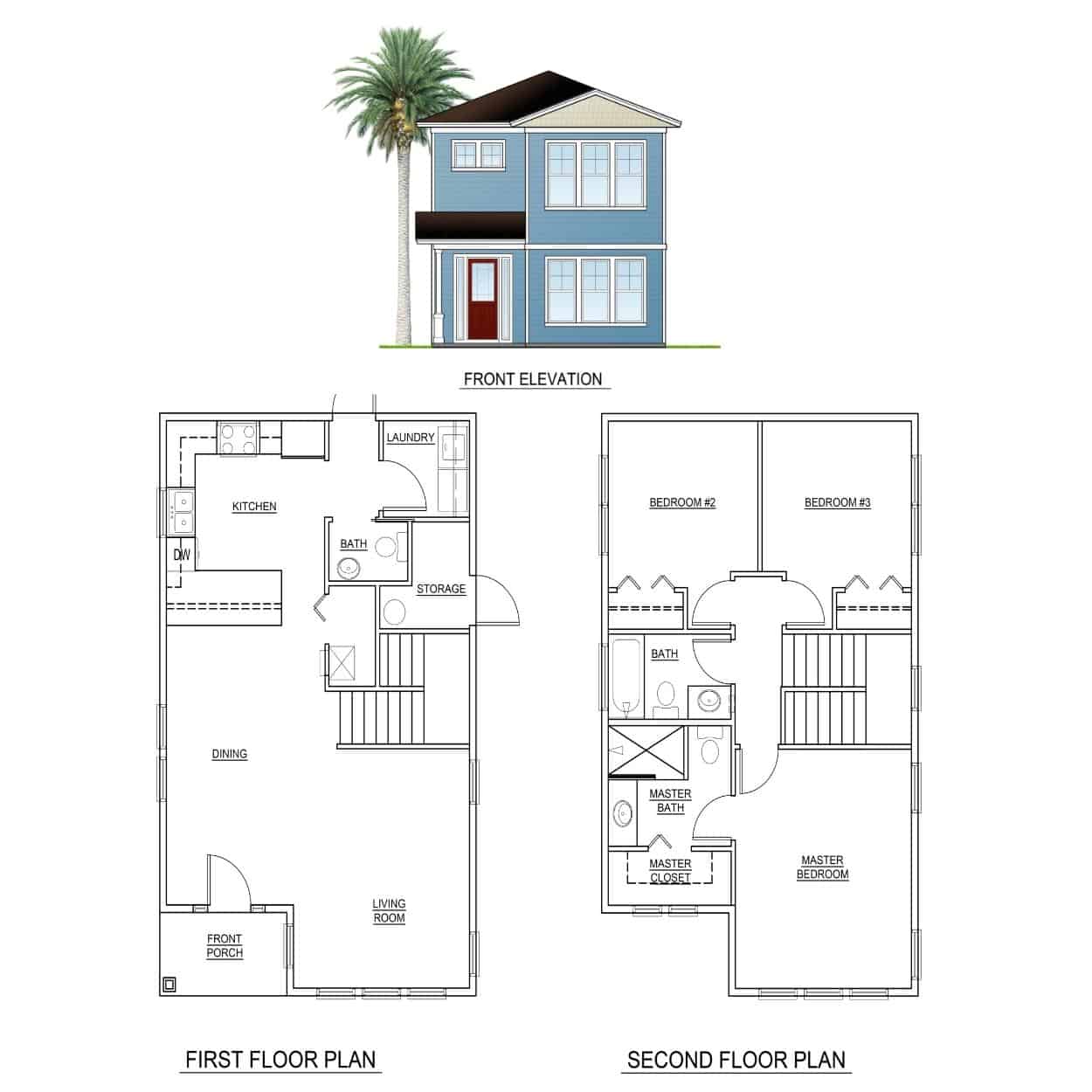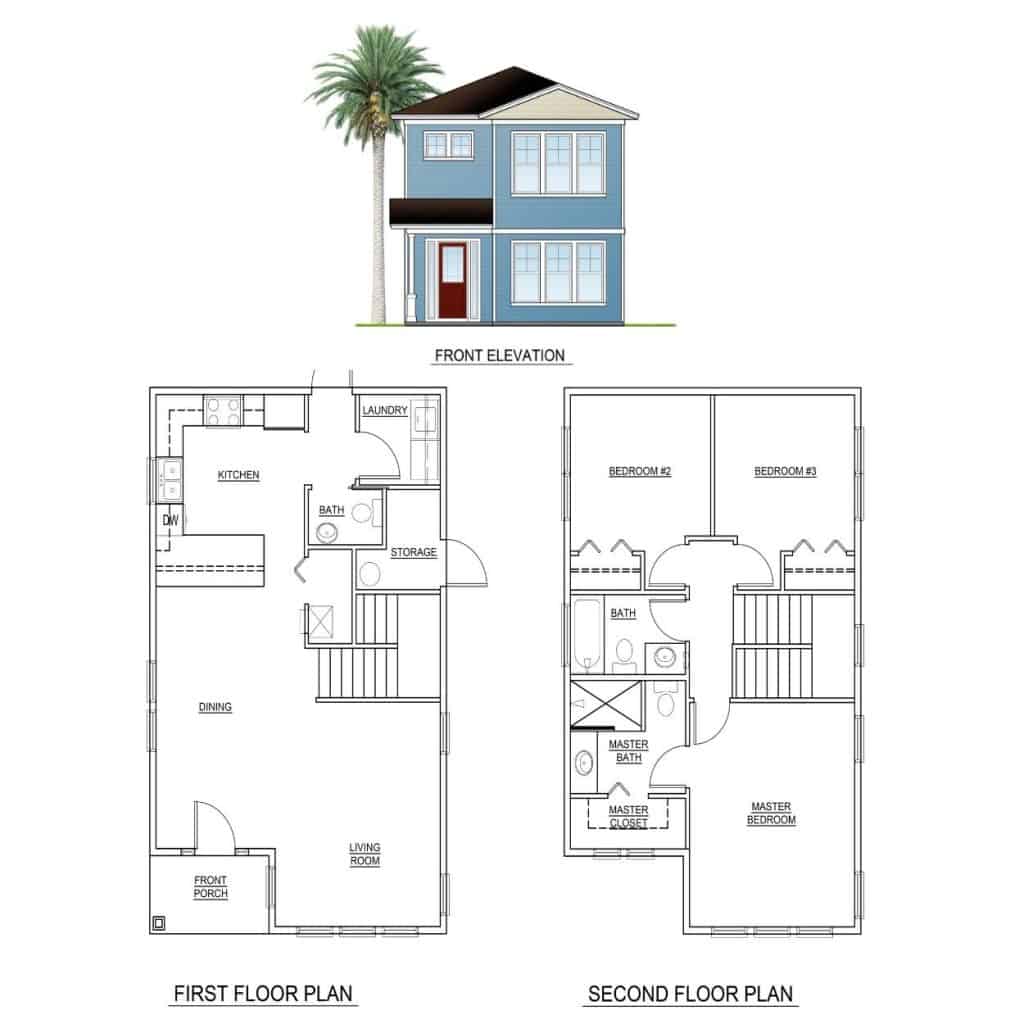 Get Involved
See what's happening on the construction site firsthand when you sign up to volunteer! Sign up to volunteer