Construction Progress: January 2022
2617 & 2619 HW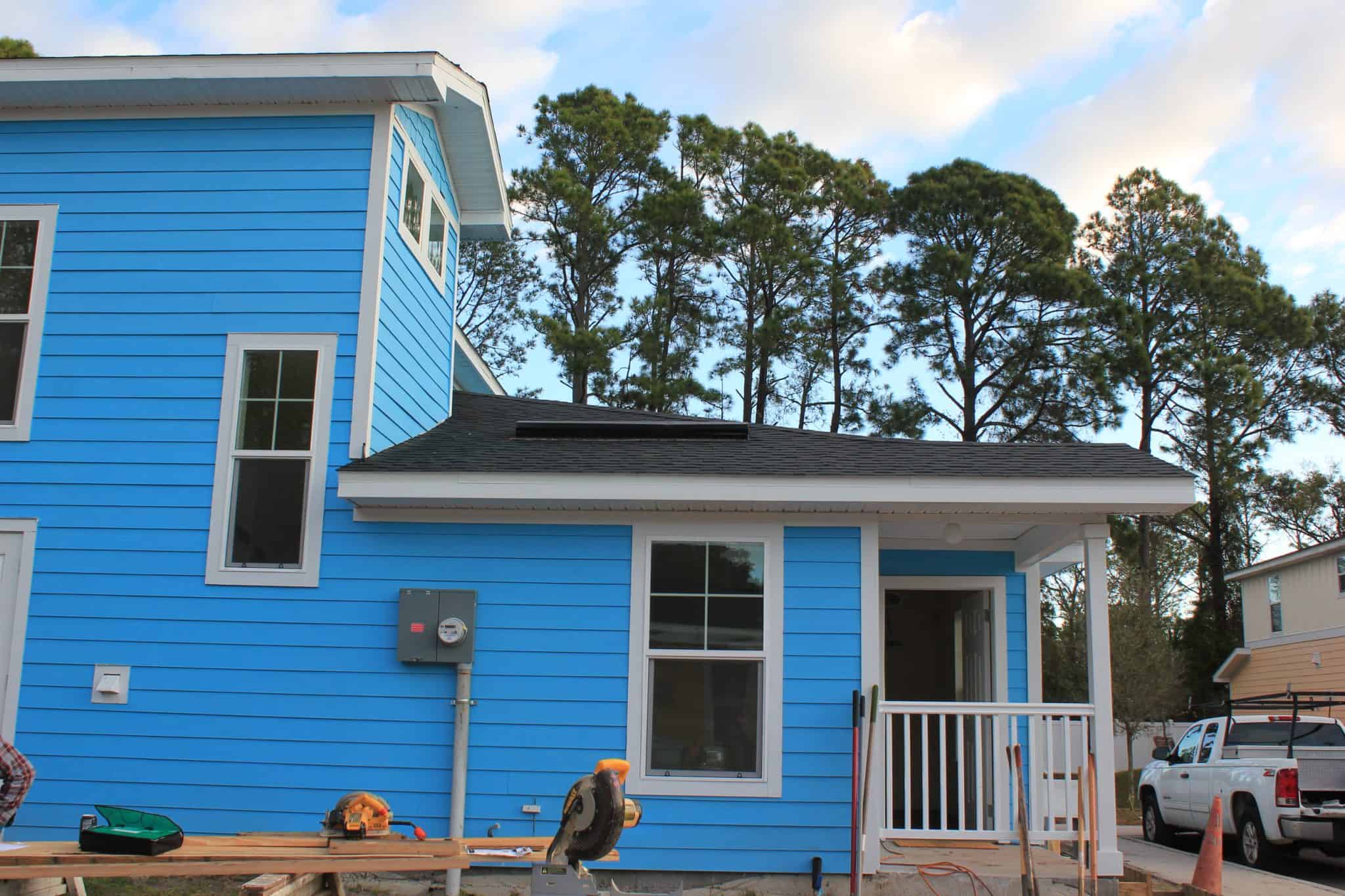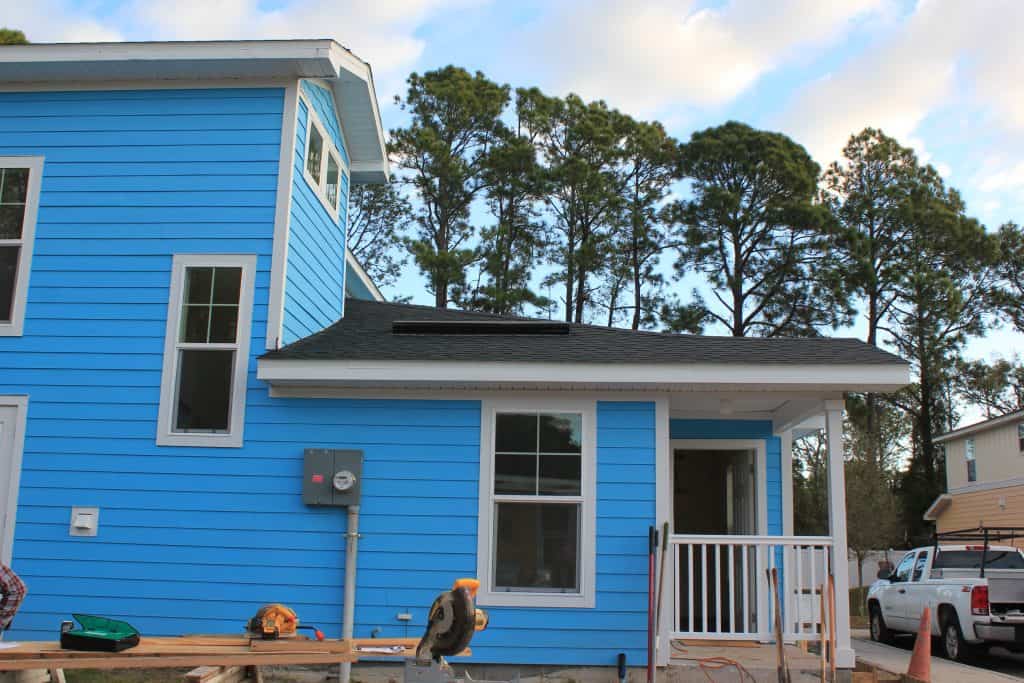 Construction continues on the blue duplex in Haywood Estates II. With just a few tasks remaining to check off the to-do list, these homes are nearly complete. Work has begun on the construction of the two ADA ramp systems. In a few short weeks, we will complete the ramps and add the final landscape detail. Once finished, the homes will be inspected for completion by a City inspector and it will be time to say, "welcome home!".
Be on the lookout for the invite to a Home Dedication celebration!
2618 & 2620 HW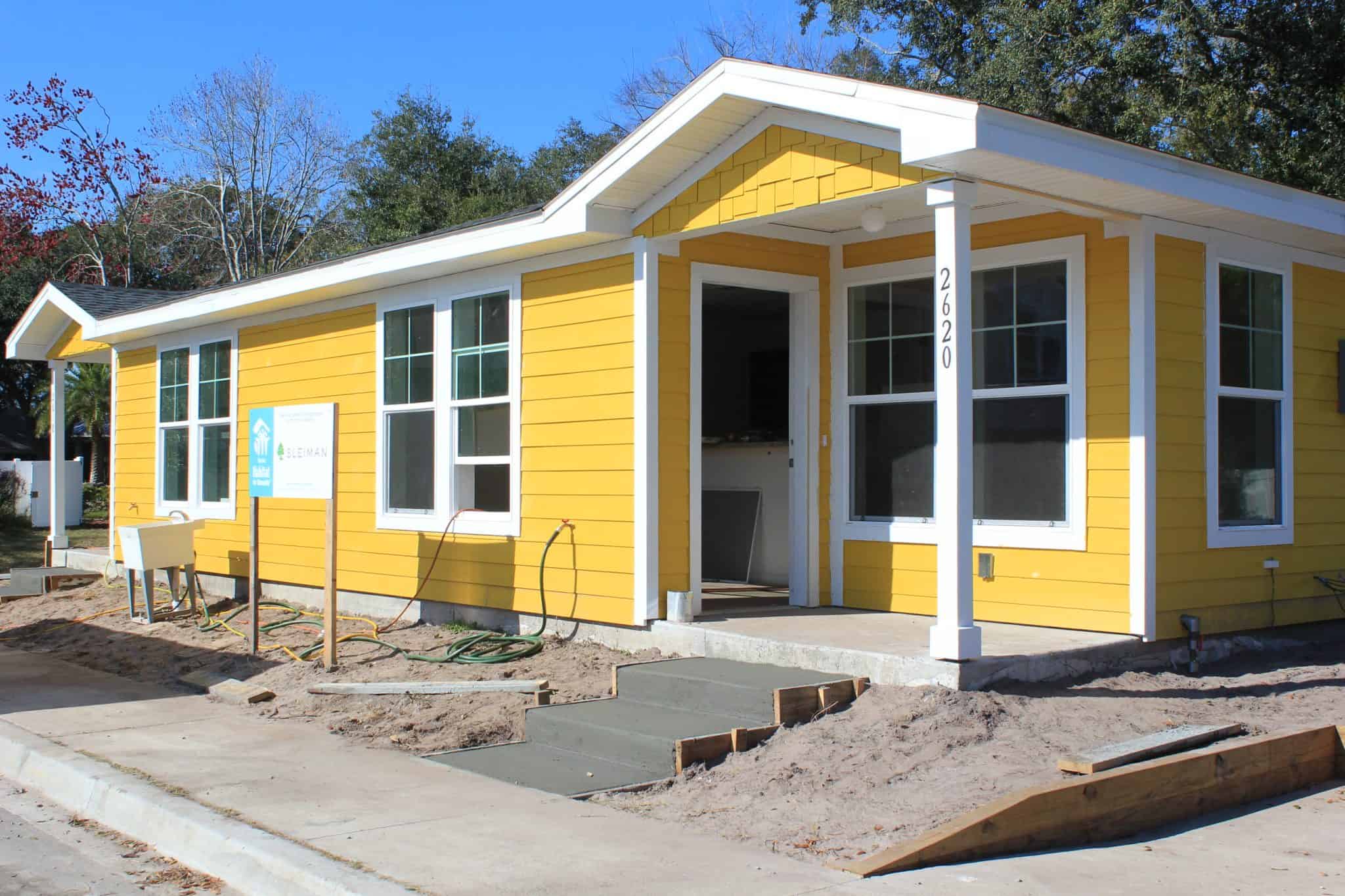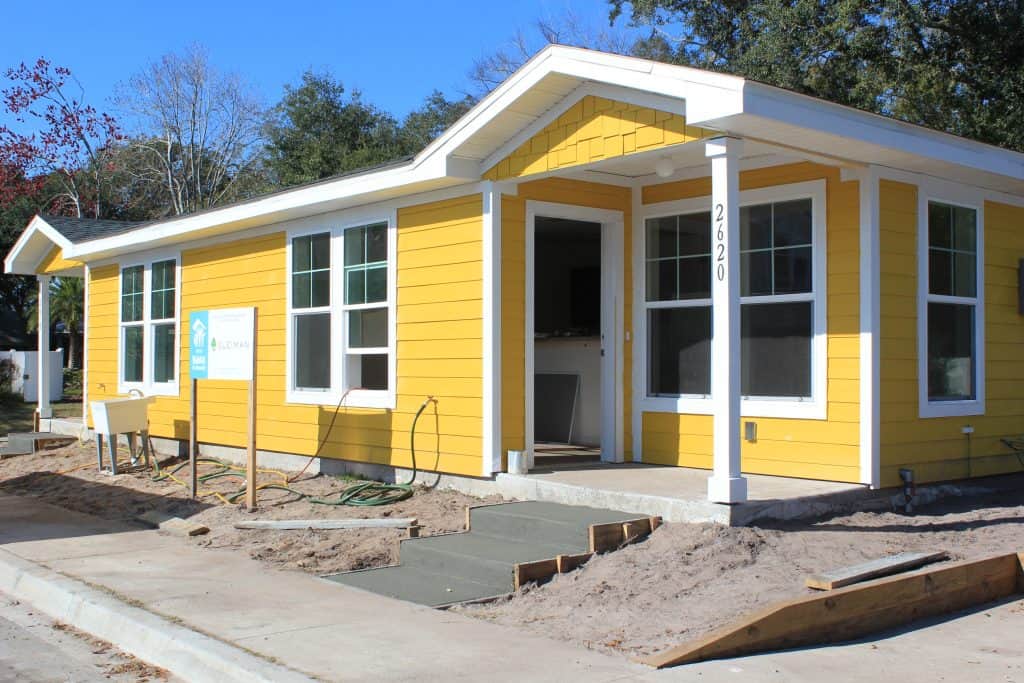 The yellow duplex is not far behind. We've been busy with lots of finish work in the neighborhood. Tiling the bathrooms have been the most lengthy task and thanks to a core group of volunteers they are completed and looking fabulous!
In the coming weeks, power will come on. With the lights on, we will be able to see all that remains including touch-up paint, cleaning, and getting the homes move-in ready.
2524 HW
In 2021, a fire broke out in a Habitat house built roughly 10 years ago. Fortunately, no one was injured but the fire took its toll on the home and a lot of its contents. Working with the homeowner and her home insurance, Beaches Habitat has taken on the project of rebuilding.
The construction team and volunteers worked diligently to remove all debris from the first floor, stripping the home down to its 2×4's. With demolition complete, the build-back process has begun. Up next, we will be painting the ceilings and walls to get ready for flooring, cabinets, and countertops!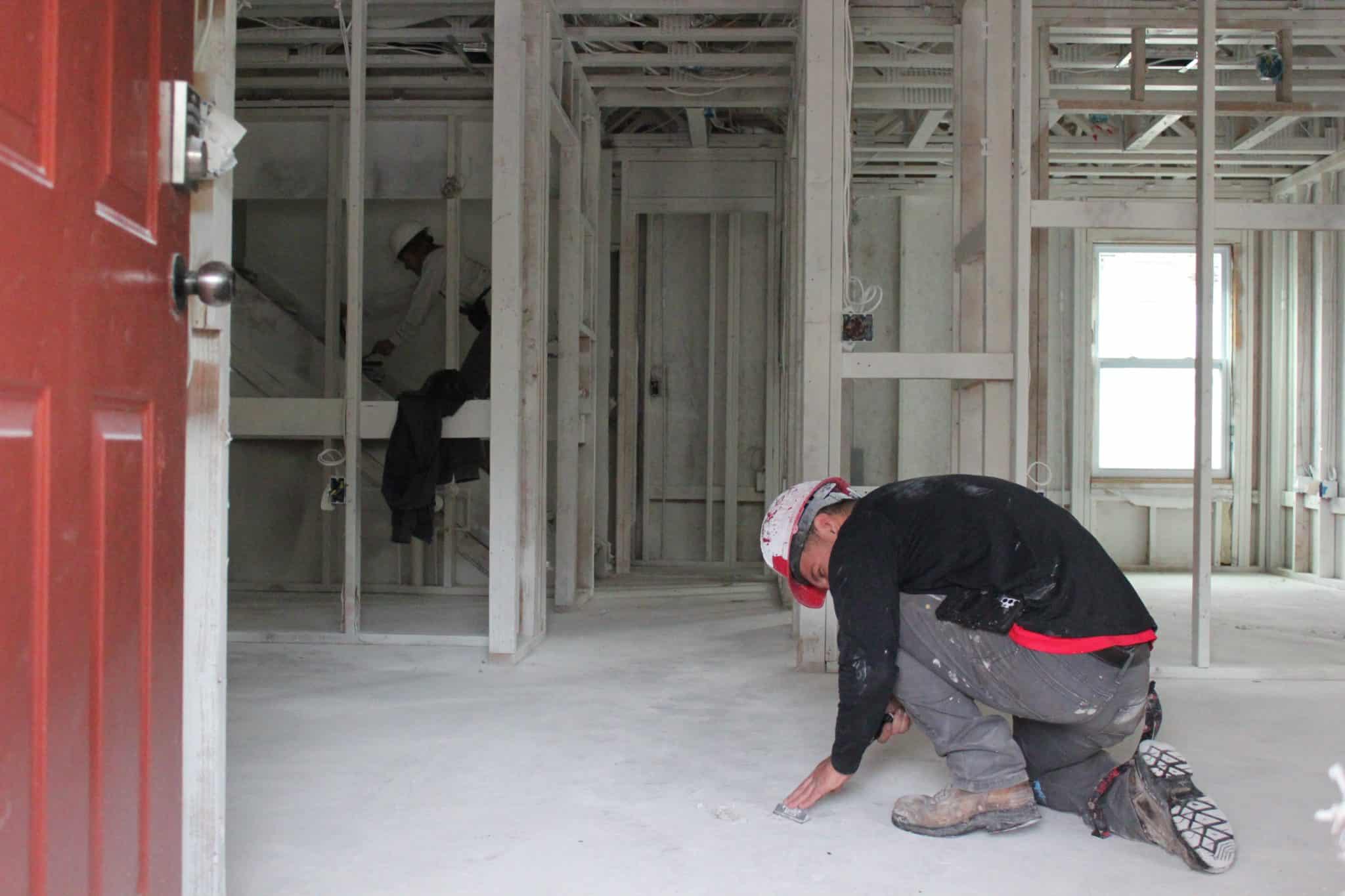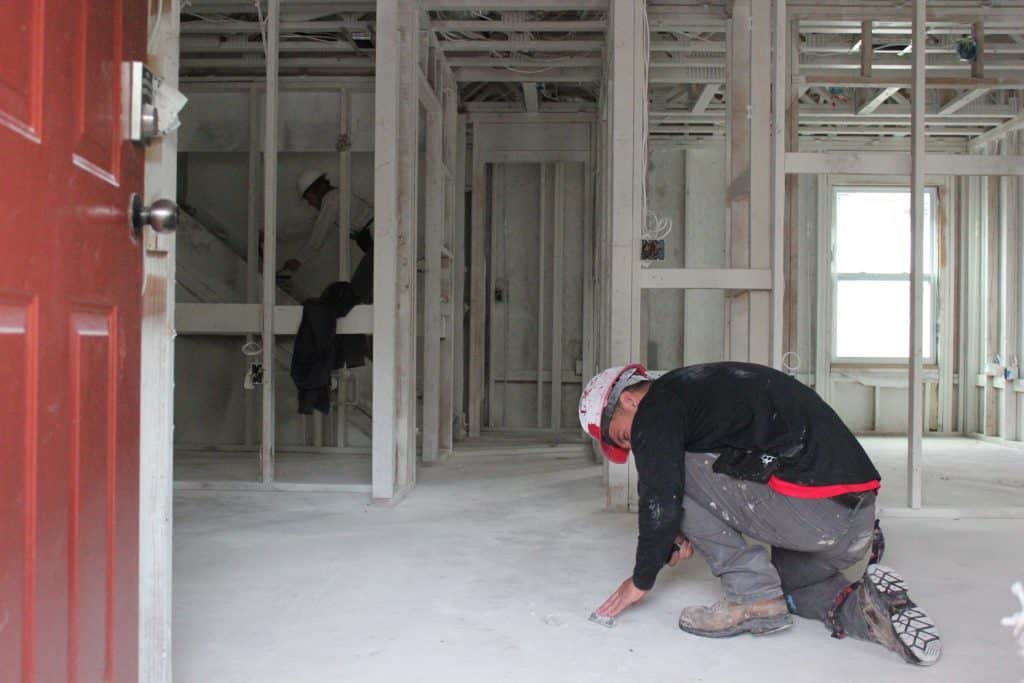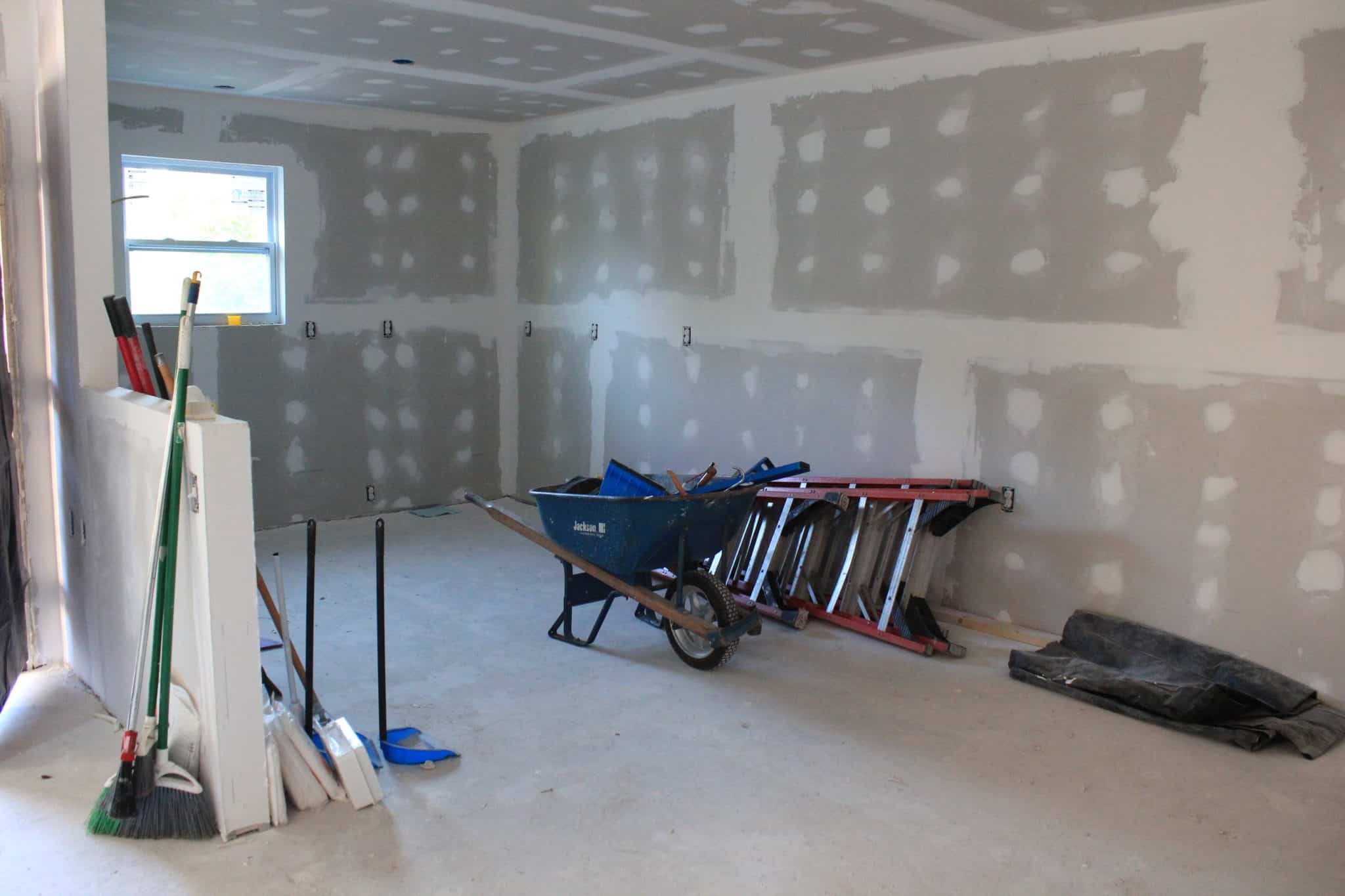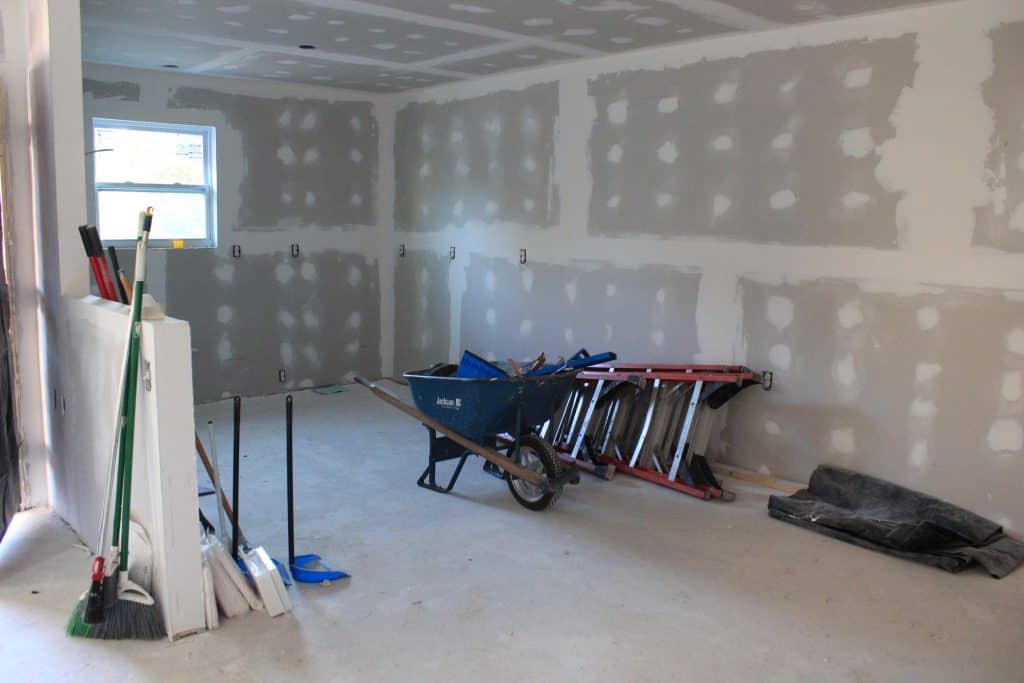 1342 Violet St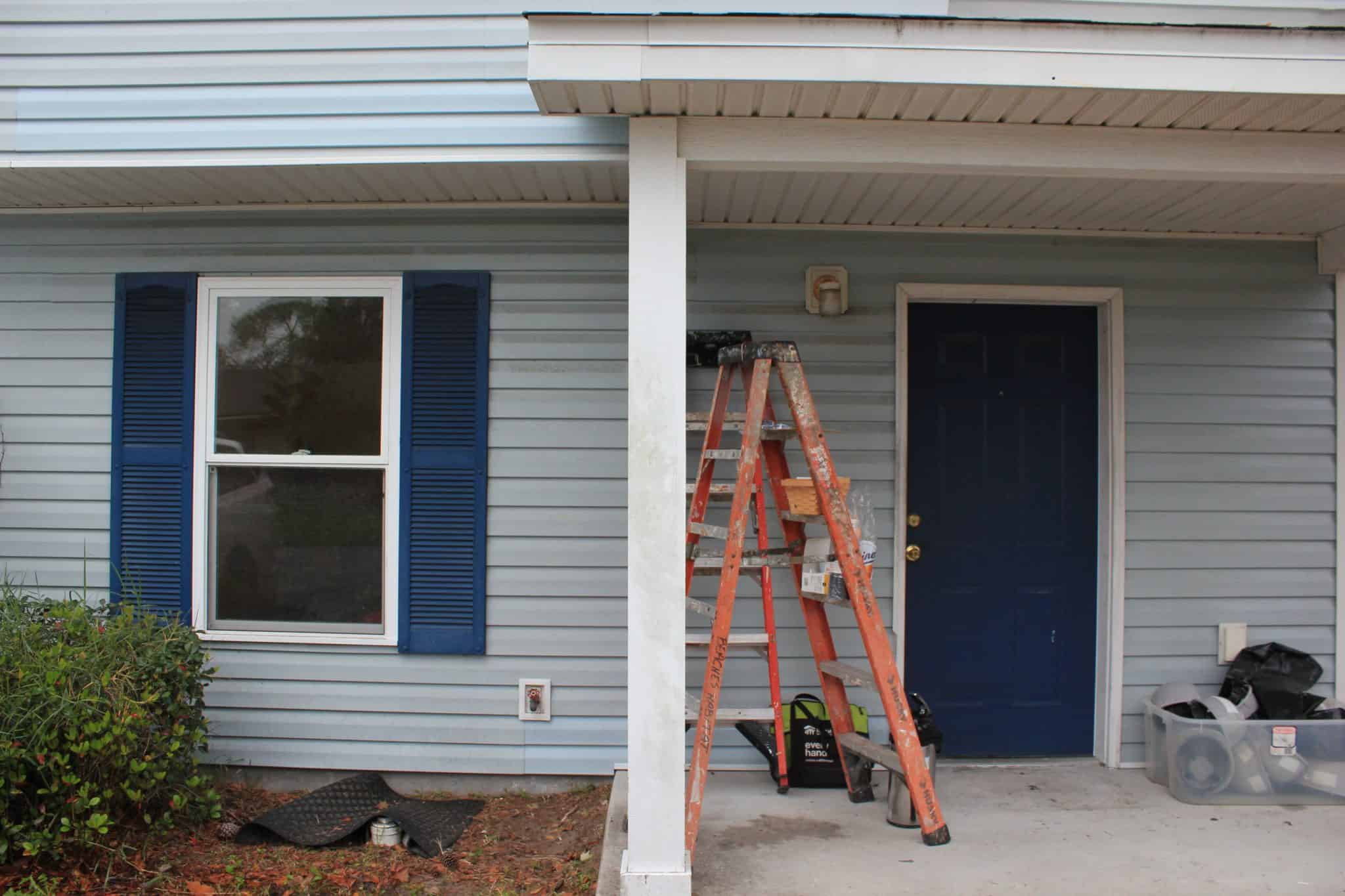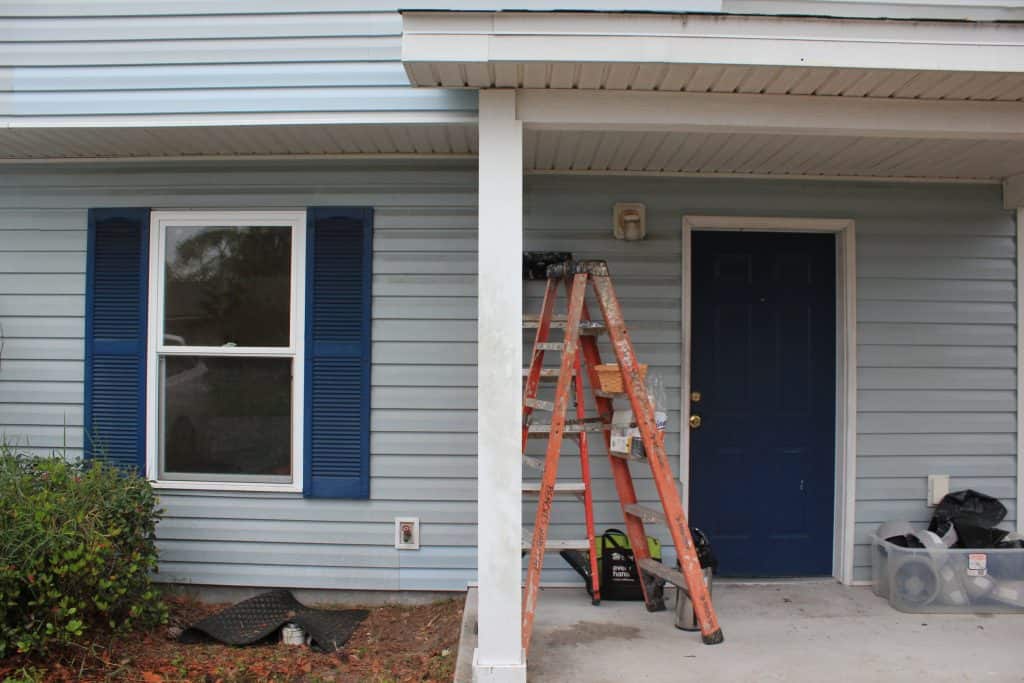 In the Habitat world, we call the renovation of the house on Violet Street "recycling." A recycled home is a house originally built by Habitat that has been reacquired. Recycled homes receive some TLC to make them "like new" so they can be resold by Habitat to a family or individual that has been approved through the homeownership process.
The Violet Street project is a great opportunity for Beaches Habitat to preserve affordable housing in our community. Renovations will include new flooring, cabinets and countertops, fresh paint, and a few small repairs to the drywall and siding.
Note: Beaches Habitat may reacquire the unit through exercise of a repurchase right or other "buy back" right, a negotiated transfer, foreclosure, deed in lieu of foreclosure, keys for cash, or any other means.
Get Involved
See what's happening on the construction site firsthand when you sign up to volunteer!