Construction Progress: April 2021
Scaling Back Volunteer Opportunities
For the next several weeks, Beaches Habitat will be scaling back volunteer opportunities.
As you well know, the COVID-19 pandemic has disrupted life in so many ways around the globe. In the construction industry, nonprofit and commercial builders alike are experiencing shortages, delays and significant price increases. Unfortunately, these disruptions are impacting Beaches Habitat in a big way.
As a result, Beaches Habitat cannot keep up the pace of building that we would like to on the construction site. In order to prevent a complete shutdown of construction operations, we are temporarily scaling back volunteer opportunities.
We hope to be able to resume normal volunteer scheduling in mid-June. Your participation is invaluable to our day-to-day operations. Thank you for your patience and your continued support!
2617 & 2619 HW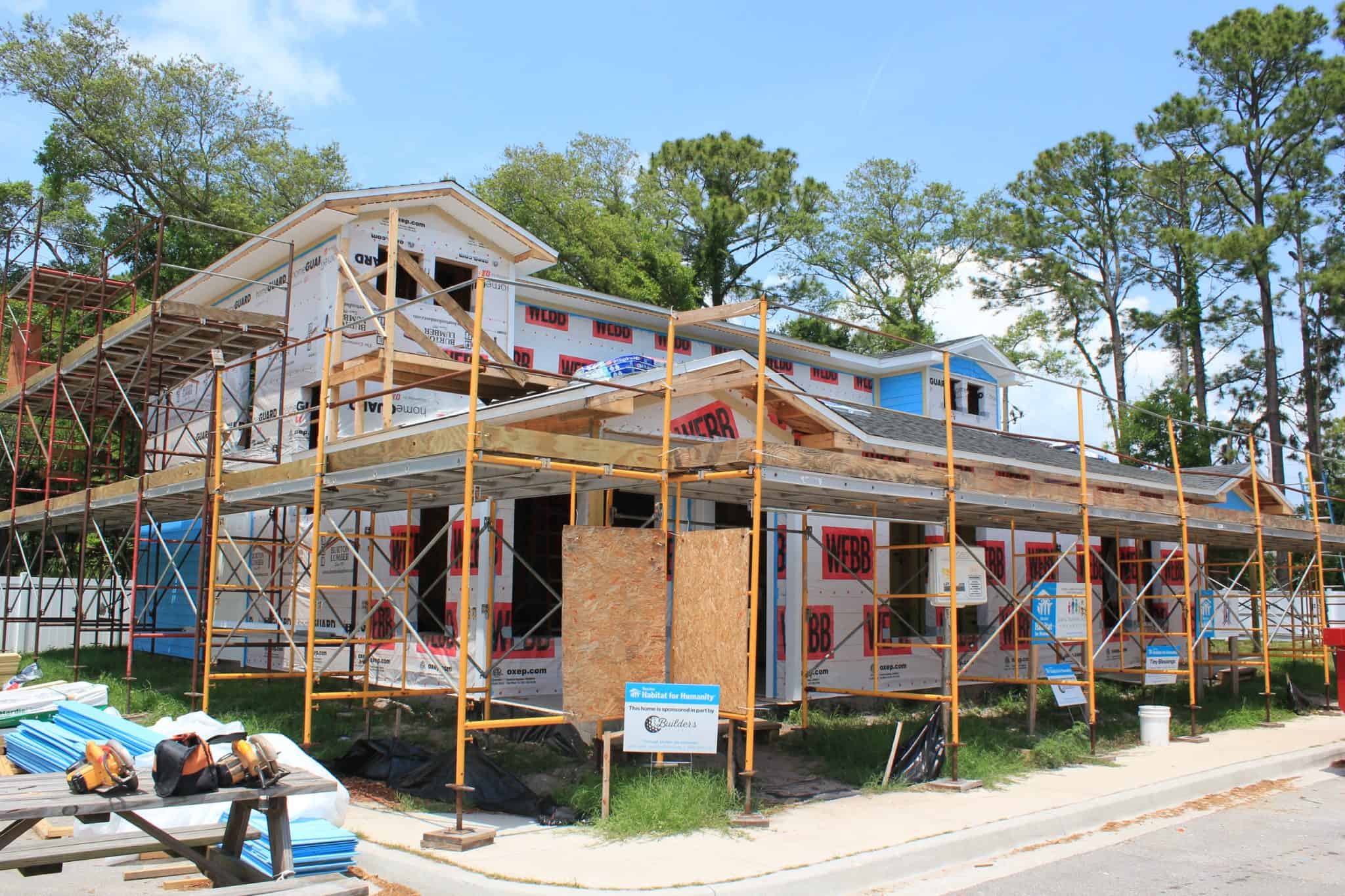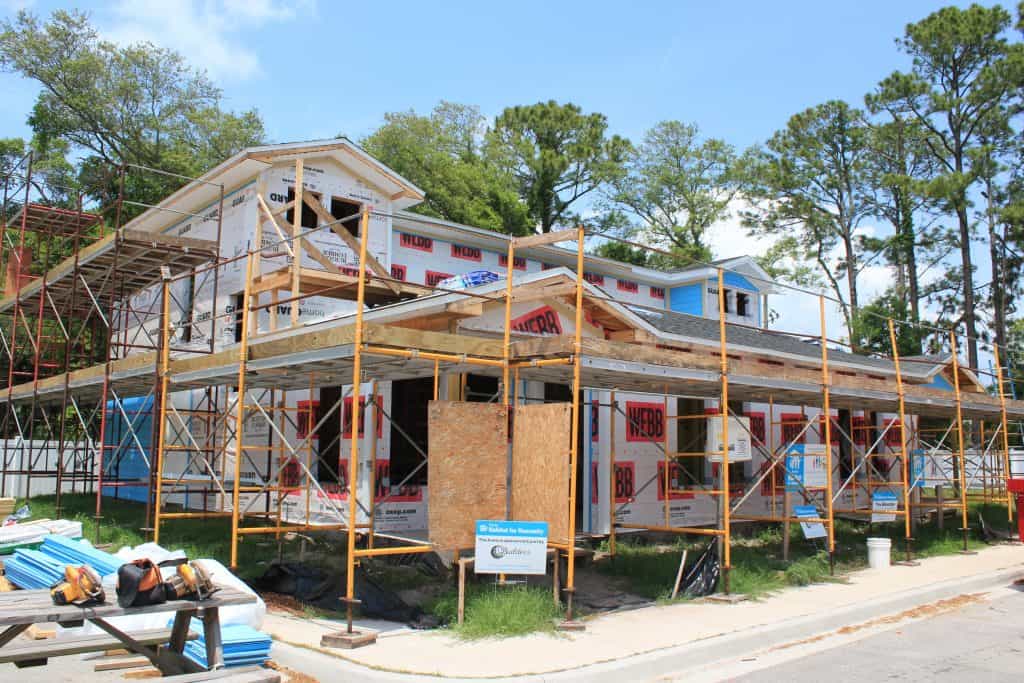 We are almost dried-in at 2617 and 2619. The roof is 95% shingled (woo-hoo, we beat the summer heat). The construction team and volunteers have started installing siding but until the window order drops, we are unable to move full speed ahead with the installation.
Let us know your thoughts on the bright blue color of these homes.
2618 & 2620 HW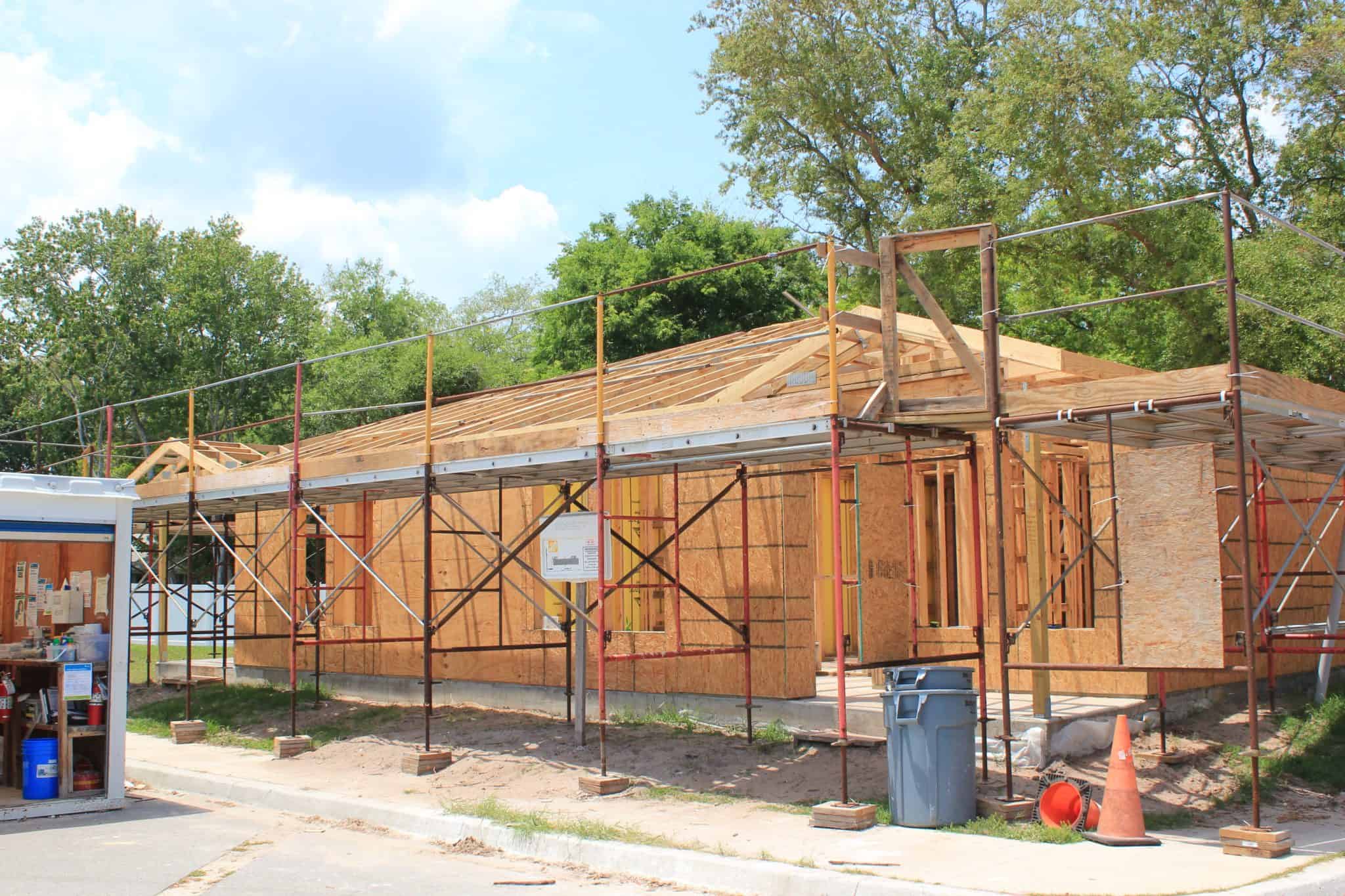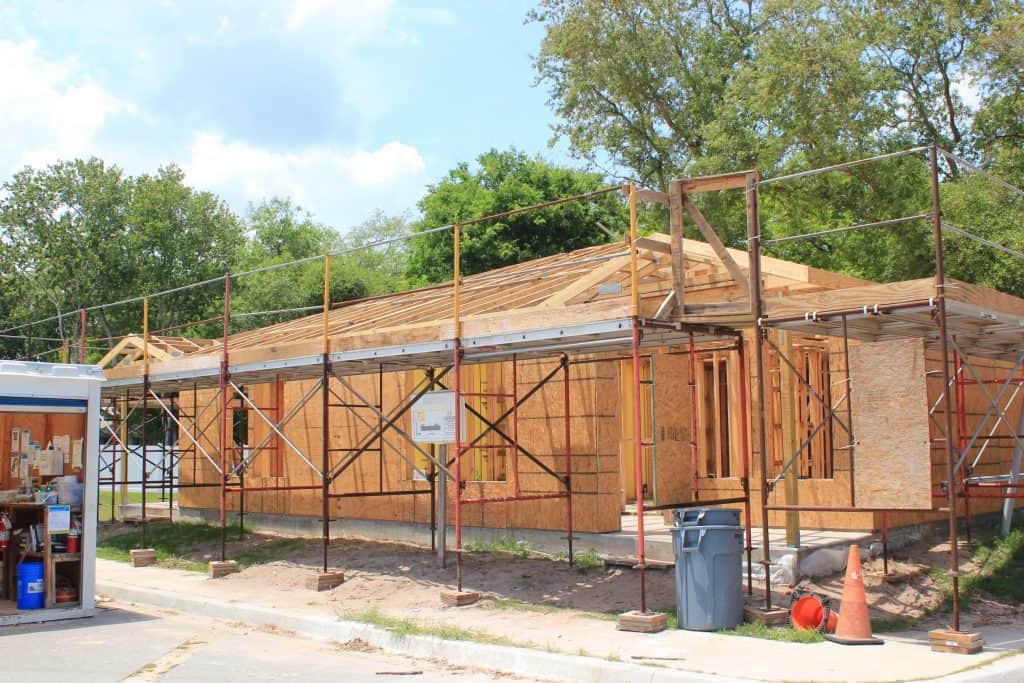 Framing continues on 2618 and 2620. Volunteers will be helping us to install the roof system. First comes the sheathing! Prepare to strap into a harness and swing your hammer.
Thank you for believing and building a world where everyone has a decent place to live. We truly appreciate your support and enjoy building by your side.