Construction Progress: June 2021
2617 & 2619 HW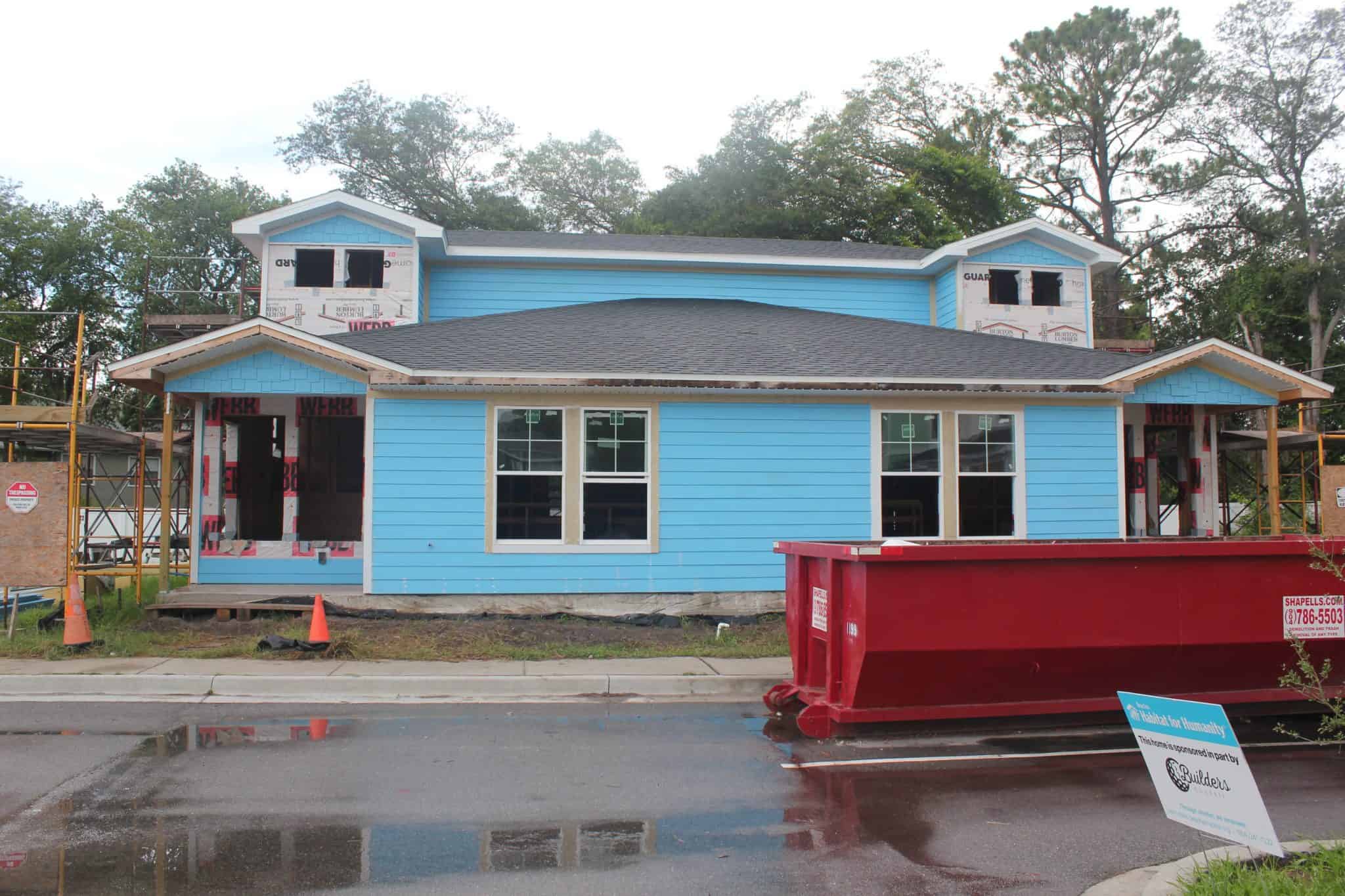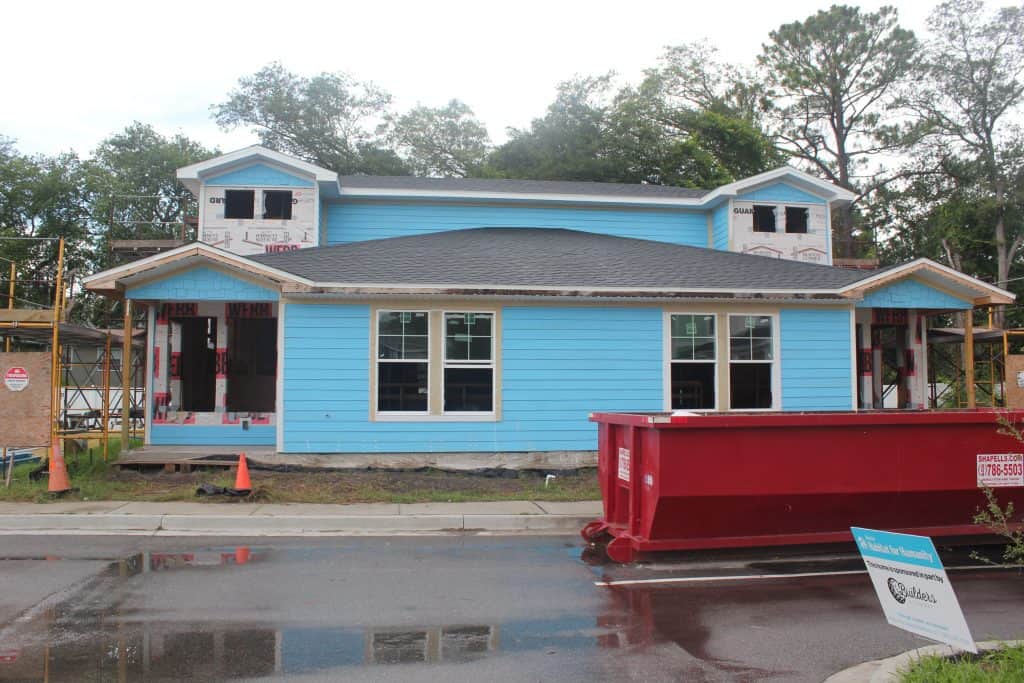 The good news is we had a few windows leftover from previous projects in our warehouse. The bad news, we still need 36 more windows between the last two buildings in the neighborhood.
Our team, with the help of a few volunteers, will do everything that can be done in the meantime to continue pushing these homes forward. We were able to remove scaffolding along the front of the home and bring in plumbers and electricians to begin the rough installation of both trades.
2618 & 2620 HW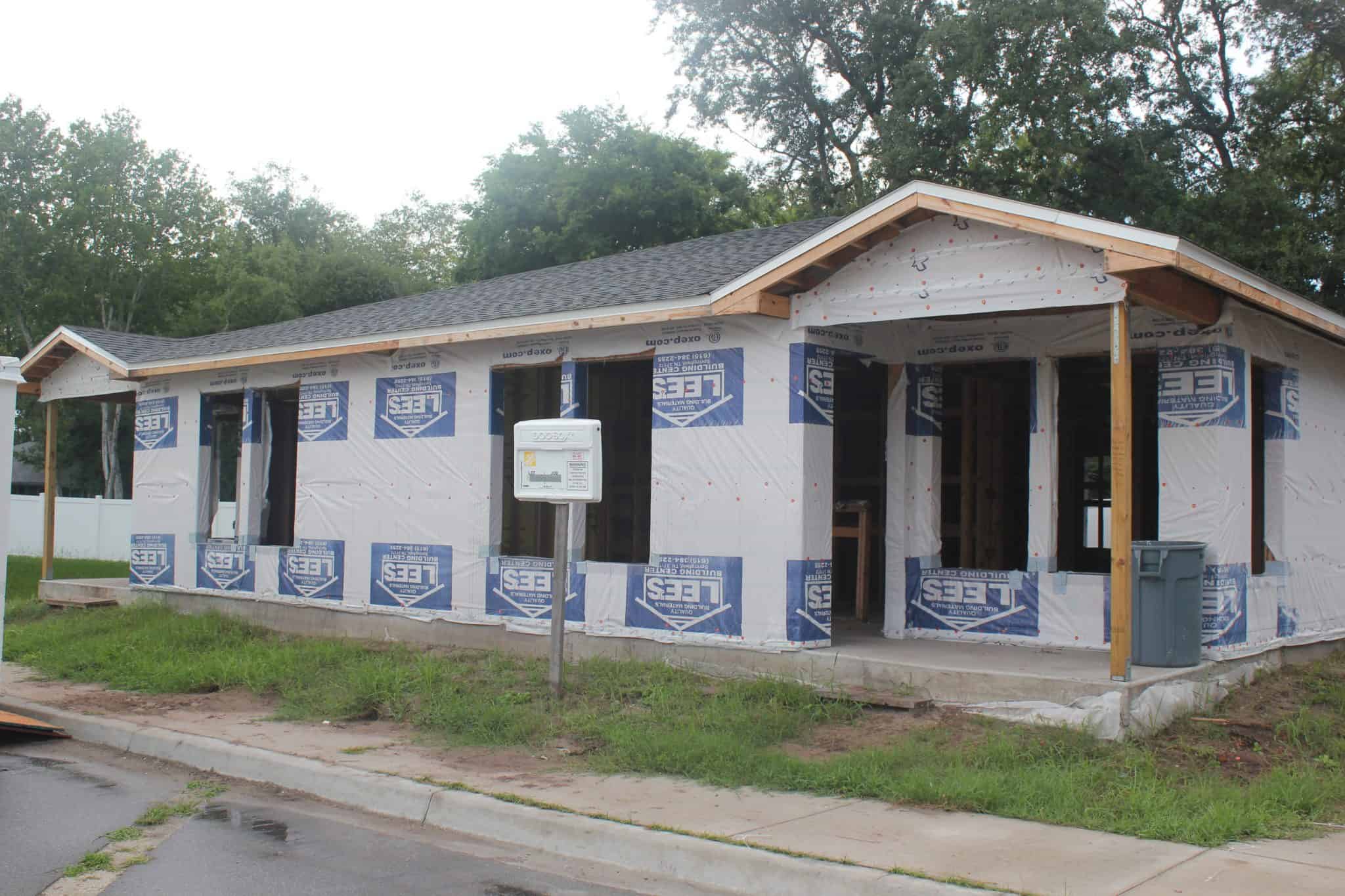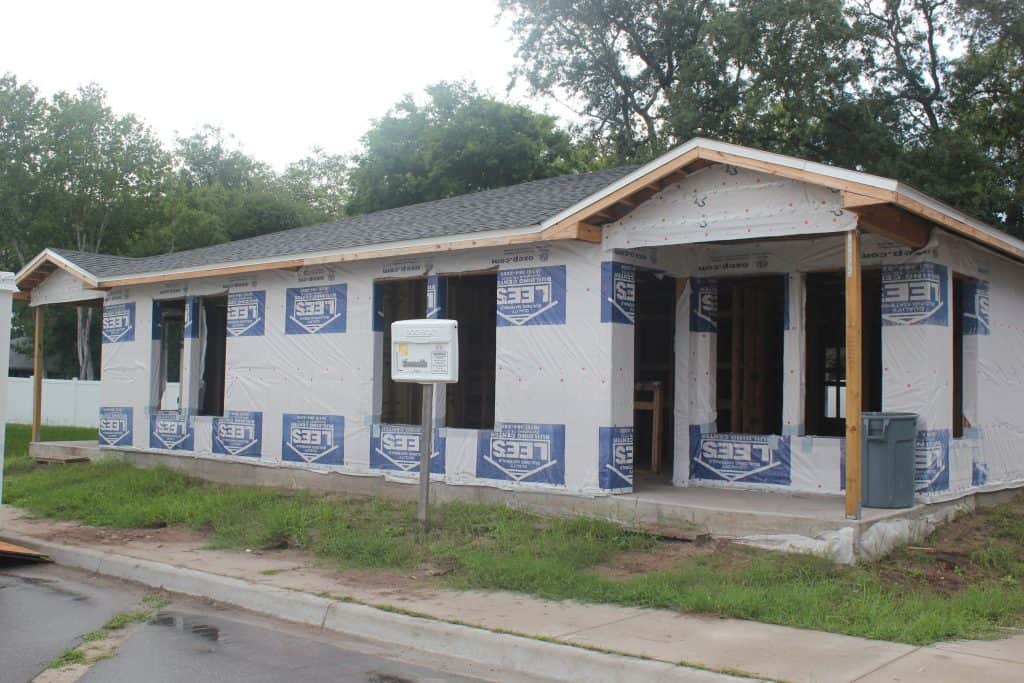 The roof is complete and scaffolding has come down all around this unit. As we eagerly await windows for 2618 and 2620 we will begin painting and installing the siding where possible.
Senior Repairs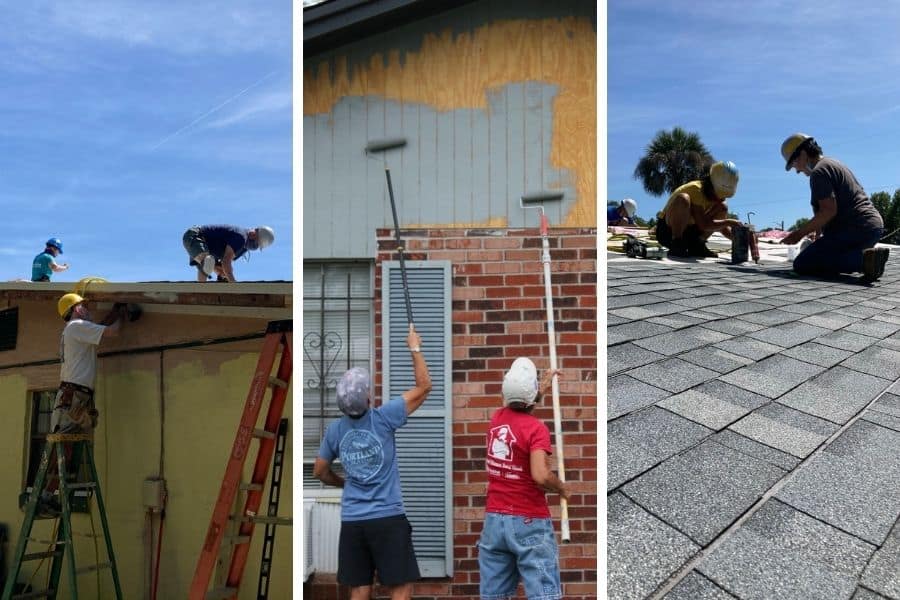 Habitat's mission is to provide "safe, decent, and affordable housing." But having safe and decent places to live doesn't always happen through new construction. Home repairs help current homeowners who struggle to maintain the integrity of their homes when they are affected by age, disability, or family circumstances. Partnering with Beaches Habitat allows homeowners to reclaim their homes with pride and dignity.
Our current focus is to assist senior homeowners living in the beaches community. At this time, we can help with projects that are affecting the health and safety of a home including but not limited to: roofing, HVAC, plumbing, electric and more!
Since expanding our program to include repairs, Beaches Habitat has inspected 12 homes and completed 3 repairs tackling 2 new roofs, electric, plumbing, siding, broken windows, among other critical needs.
For more information on our Senior Repair program, email construction@beacheshabitat.org.