Construction Progress: March 2022
New Construction is Underway
New construction has begun on a single-family two-story home in Atlantic Beach, Florida.
The house on Edgar is likely to set a few Habitat records as this build is going to go quickly. After getting a slab in the ground we are off to the races framing the first floor walls alongside our 2022 CEO Build teams and volunteers.
Space is very limited on this site so please be understanding of our volunteer limits.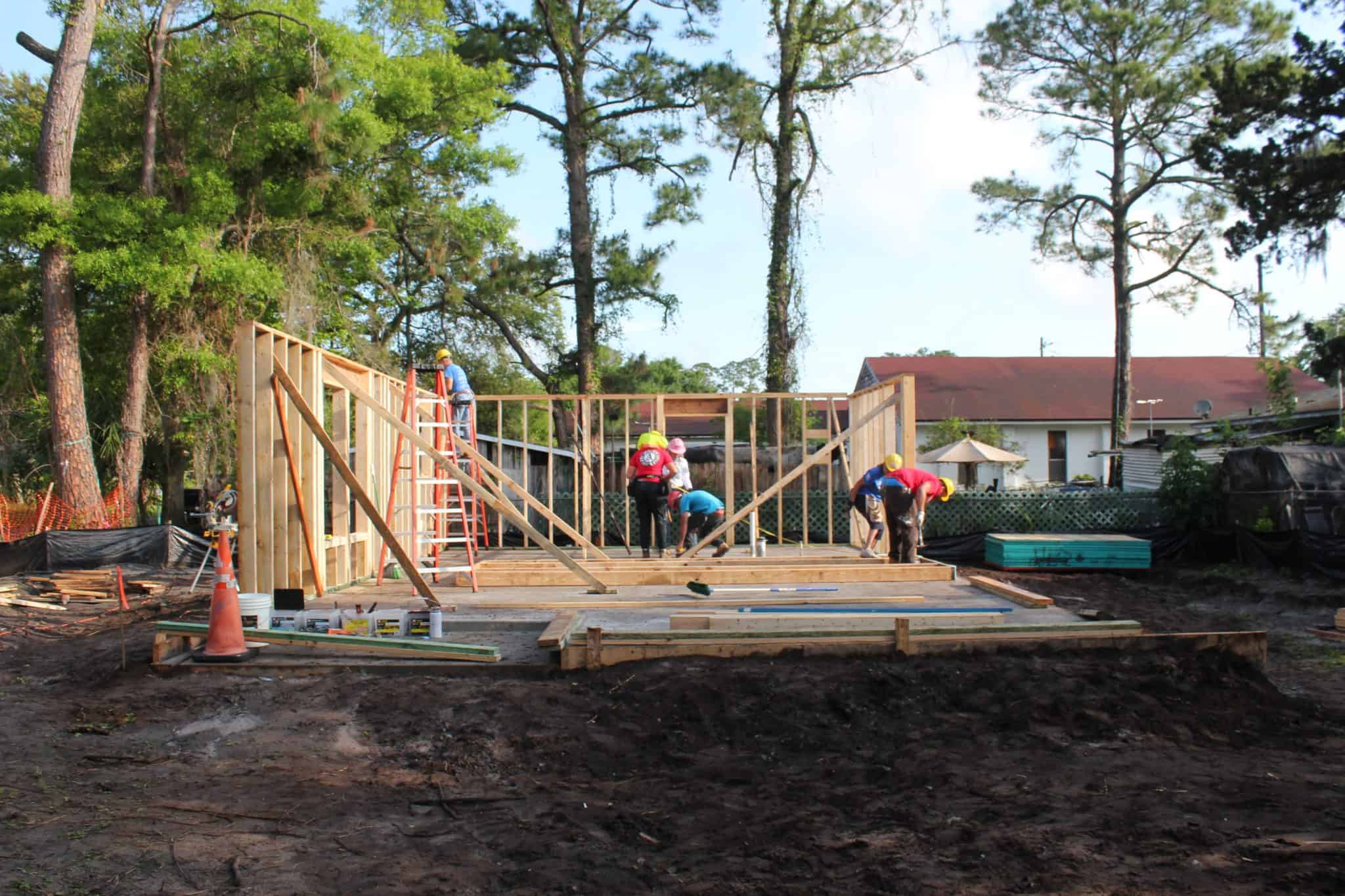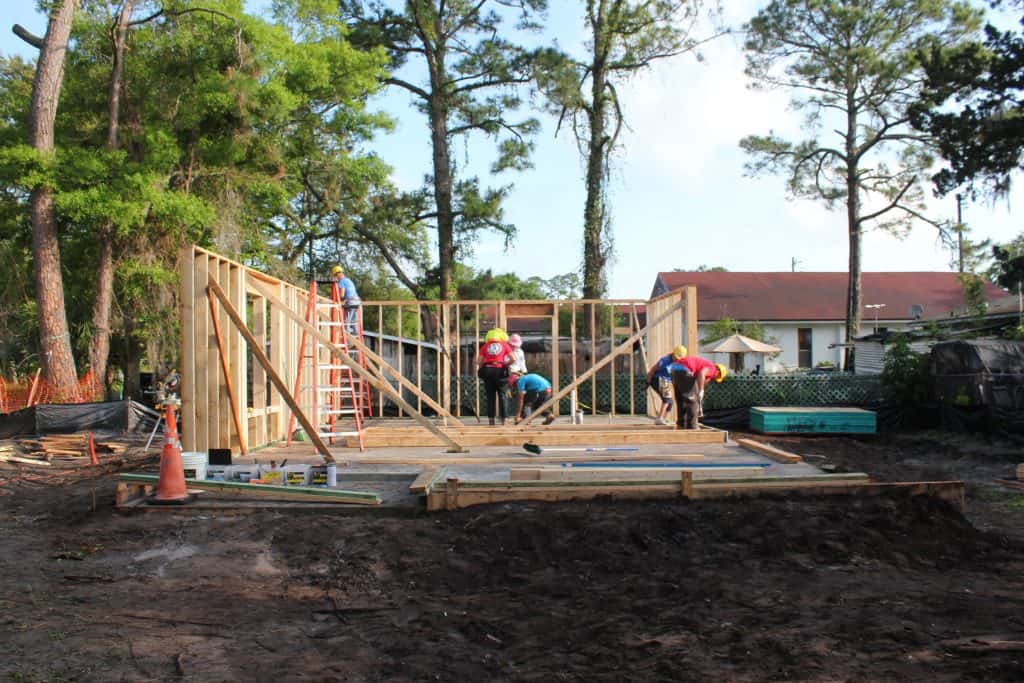 Homes in Haywood Estates II
On March 26, 2022, the last four homes in Haywood Estates II were happily dedicated! We joined in celebration with the community to celebrate this milestone. The Home Dedication synopsis can be found here.
Critical Home Repair
After a small house fire left its mark on a home in the Habitat neighborhood Haywood Estates, Beaches Habitat has been on location to mitigate damages. This home is nearly ready to move back into. After the flooring is installed, we will begin the final push to finish work here.
Do you want to support these projects?