Things in the Education Department look very different this year because of COVID-19! Although we are not offering the same breadth of programming while students are still social distancing, there is still plenty of activity.
Bookshelf Project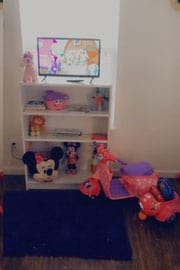 Four Beaches Habitat families have new books and bookshelves, thanks to a grant from the Beaches Family Resource Center. Construction Site Supervisor, Eric, built the shelves. Shyron, Zoie, and Simone's shelves were delivered in September, along with books, and there's one more set still to be delivered.
The bookshelf project was one of three projects funded by a Neighborhood grant from the Beaches Family Resource Center, the Neptune Beach site of Full Service Schools' collaboration with the United Way of Northeast Florida. In addition to the books and bookshelves, the grant also included:
A holiday gathering with members of the L'Arche community. Students and guests spent the afternoon creating holiday crafts and enjoying cookies and punch.
A drive to collect new socks, benefiting Mission House
Prep Club Spotlight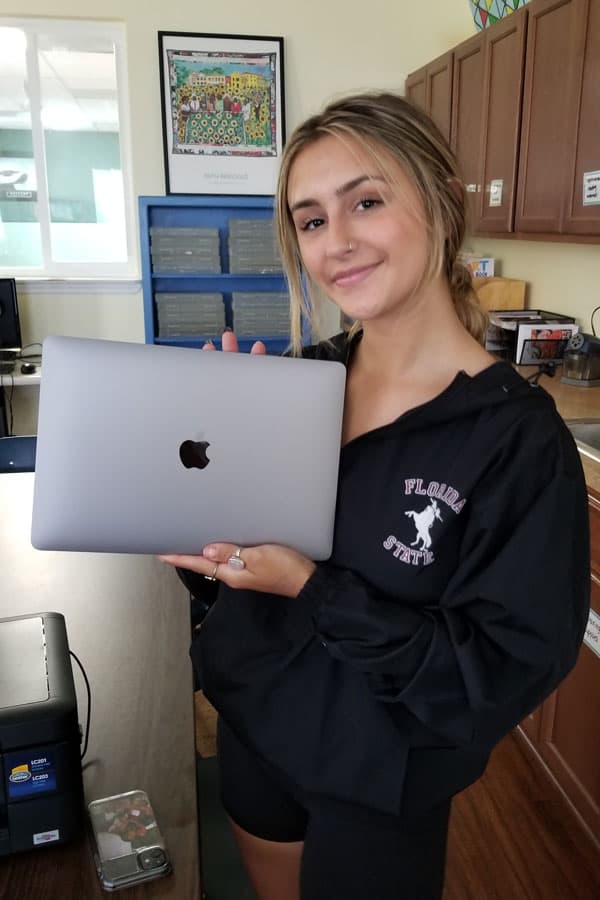 Congratulations to Adriana! Adriana graduated from Fletcher High School in the 2019-2020 school year with a 3.7 GPA. She is now attending UNF for Social Science Education and was just awarded a laptop from the Scheidel Foundation. We are very excited that Adriana plans to volunteer in the Education program as she pursues her degree in Education. Good luck Adriana!
Seeking Project Leader
Our Education Program provides enrichment activities for students, including gardening projects. Our local master gardener, Kelly, has been a fantastic partner to our program.
Unfortunately, the raised bed garden at one of our centers is rotting and needs to be replaced. This could be a great service project for a Scout or small group. If you are interested in helping to rebuild our raised bed, please contact us at education@beacheshabitat.org.