Opening the Door to New Opportunity
Beaches Habitat is proud to welcome two new members to our Habitat Team. Get to know Doug and Art.
Scheidel Prep Club Coordinator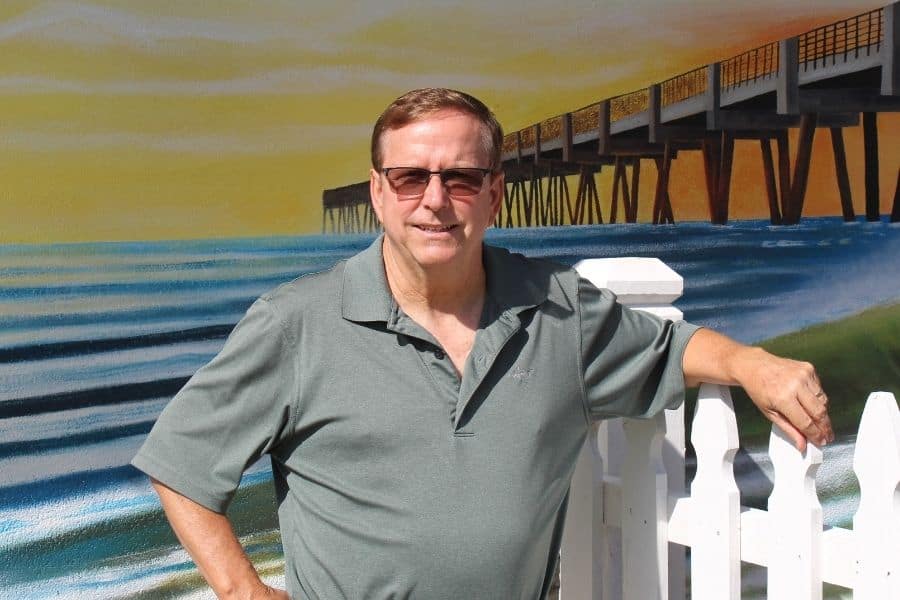 Doug Brown is Beaches Habitat's new Scheidel Prep Club Coordinator. A Native to Jacksonville Beach, Doug brings his love of community and passion for teaching to the Education Program. He and his wife, Ruthie, now live in Ponte Vedra Beach and Doug enjoys spending his free time volunteering and participating in Oceanside Rotary Club, an adult community service organization.
Doug retired from teaching in Duval County in June of 2018. His last two decades of teaching were at Fletcher High School, where he taught social studies, coached soccer, and sponsored the Interact Club, a high school branch of Rotary Club.
Doug loved his career working with and mentoring children. After retiring, both from teaching and the lawn mowing company he owned for forty-five years, Doug was still interested in helping young people reach their full potential. "I retired so I could spend time following my passion: working with young people."
As Prep Club Coordinator, Doug will have plenty of opportunities to put his passion to good use. In this role, alongside partners from Take Stock in Children and the Scheidel Foundation, Doug will help elementary and high school students prepare for their future through incentives and mentoring. (Learn more about TSIC/Prep Club.)
Welcome to the team, Doug!
Accounting and Financial Reporting Manager
Arthur Lewis, or Art, joins Beaches Habitat as the new Accounting and Financial Reporting Manager. Art is also a native to the 904, growing up in the Northwest area of Jacksonville. Habitat for Humanity has been a part of Art's world for some time. When he was a kid, his mom purchased their home through Habitat for Humanity of Jacksonville (HabiJax).
After graduating from the University of North Florida in 2011 with a Bachelor's degree in accounting, Art has held different accounting positions in the area. Most recently, he held an Accounting Manager position with Regency Centers in Jacksonville, Florida.
As Accounting and Finance Reporting Manager at Beaches Habitat, Art will play a big part in keeping the organization running smoothly. He's responsible for preparing the financial statements and reports that keep the organization accountable. He also manages the day-to-day finances for operations. (Curious about those statements and reports? You can see some of them on our Financials page.)
Art is glad to start a new chapter in his career with Beaches Habitat for Humanity. He is looking forward to helping families in the beaches community have the same opportunity to homeownership his family did.
We're glad he's here too! Welcome, Art!