Construction Progress: May 2021
Thank you for checking in on the progress of Beaches Habitat's home construction. As we get closer to finishing up Haywood Estates II, we're venturing once again into home repairs. Thanks to funding from multiple grants and a partnership with the Beaches Emergency Assistance Ministry (B.E.A.M), we have launched a Senior Repairs program. At present, we have four repair projects under construction in the community.
At Beaches Habitat, we believe that homeownership is crucial to the health of the beaches community. Now, there are two ways we can support local homeownership. First, we will continue to provide opportunities for individuals and families to buy new homes at an affordable price. Second, we will assist existing homeowners with the repairs they need to live safely in their homes. With the addition of the Senior Repairs program, we look forward to the opportunity to serve more families each year.
Keep reading for an update on construction in Haywood Estates II.
2617 & 2619 HW
In May, the construction team installed as much of the siding as they could without having windows. Unfortunately, with industry-wide supply chain delays, window delivery is taking much longer than usual. Until the windows are delivered, we will focus most of our work on the other duplex (2618 & 2620) and Senior Repair projects.
Once windows are delivered, our next steps will be to install the windows, finish the siding and take down the scaffolding.
2618 & 2620 HW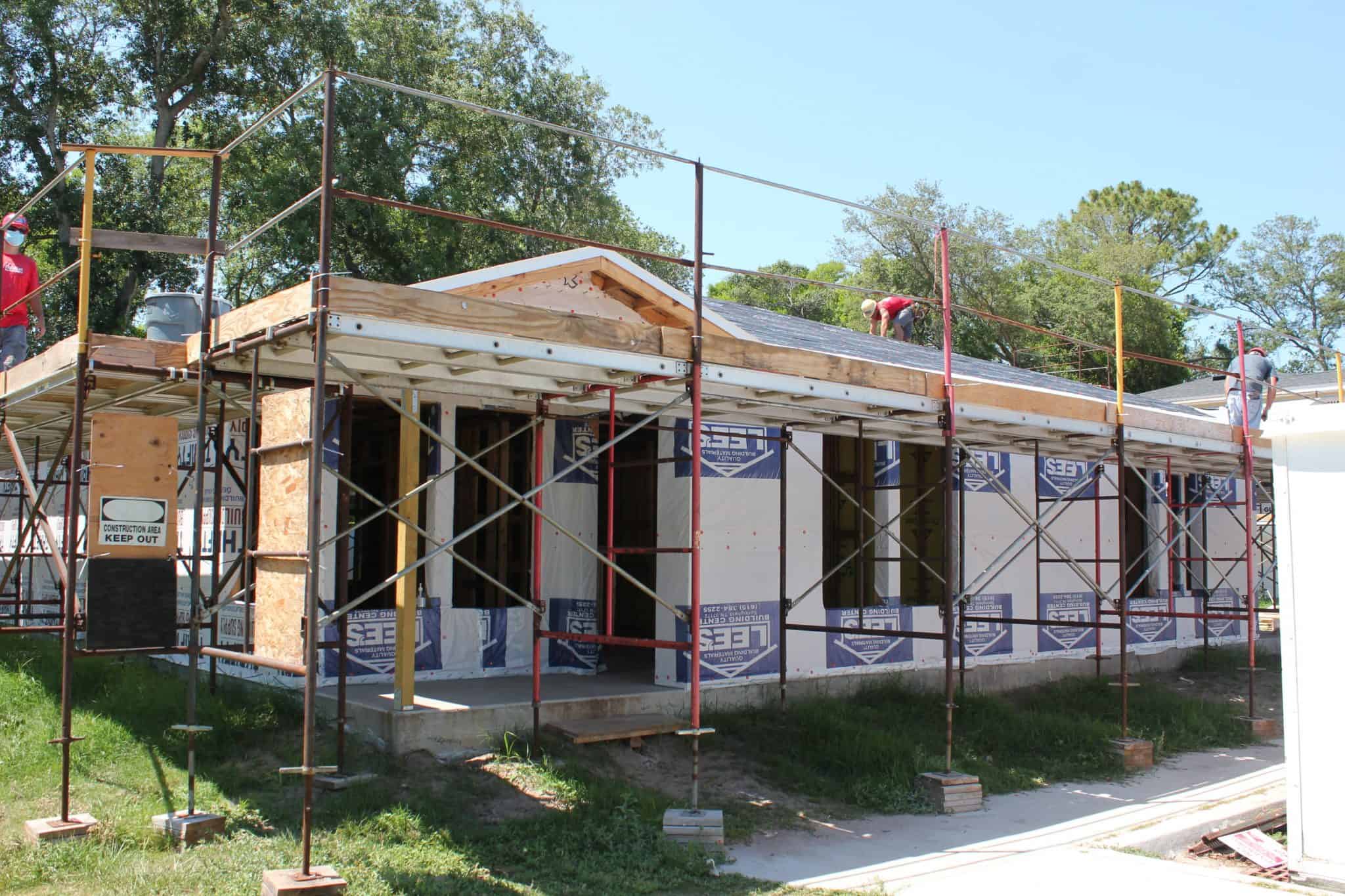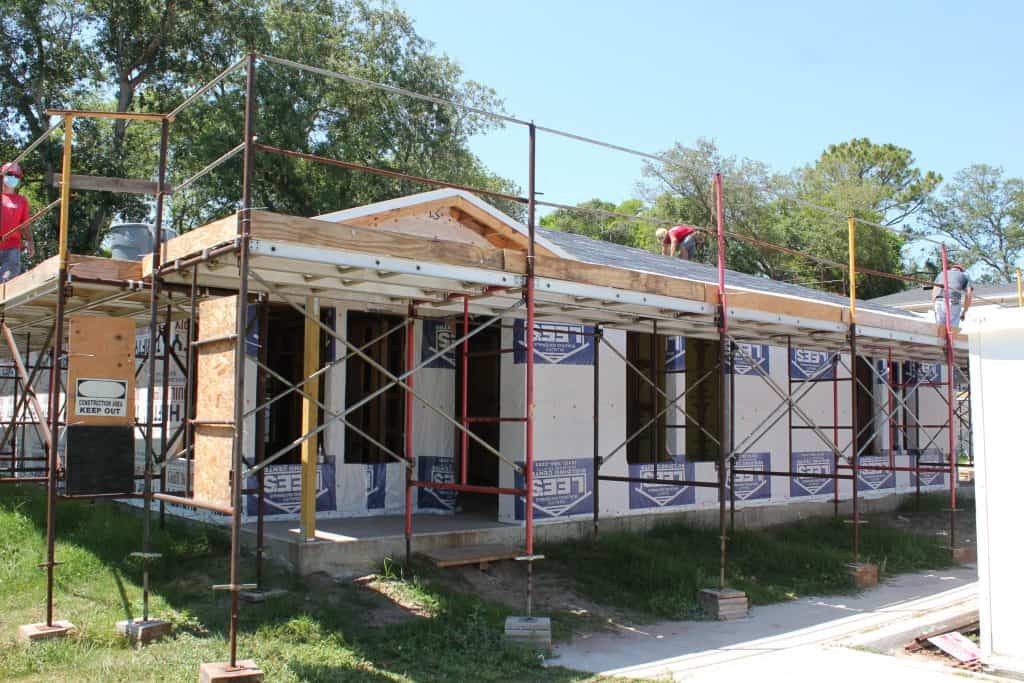 2618 and 2620 are mostly "dried-in," a construction industry term that means the house is weather-proofed. The final part of dry-in includes installing shingles and windows. The construction team will finish shingling and interior framing in June. We'll also start to install siding in the areas without windows until window delivery. We'll start installing windows as soon as they're delivered.