Your trash is our treasure
From September 1 through November 30, Beaches Habitat for Humanity is competing with Habitat organizations to recycle the most aluminum cans. We'll turn those cans into cash and, thanks to the generosity of Novelis, earn a chance to win grants starting at $2,500!
Host a can drive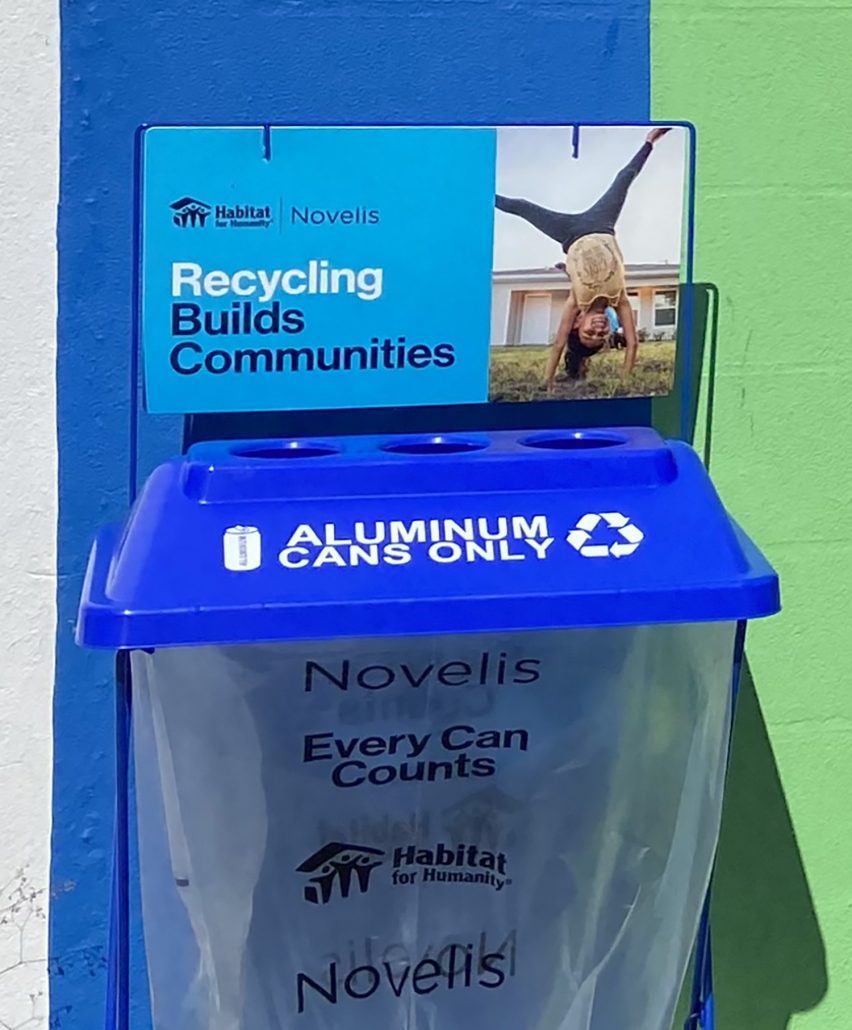 If you want to get involved with Beaches Habitat, but construction isn't necessarily your thing, or maybe 8 am is a little too early for you to swing a hammer, consider hosting a can drive. We have some beautiful blue bins available to create a collection point where it's convenient for you, or collect them however you like and drop them off at our office when you've gathered a few.
It's a win-win-win
You can feel good about keeping cans out of a landfill. We'll recycle the cans for cash to use for our program. We'll also report the number of pounds collected to qualify for grants. The more cans we collect, the better our chances of winning bonus grants!
Get creative in support of affordable housing
Your church, club, or school can get creative to gather can. Host a drive-through collection event! Collect cans as the "price of admission" at an event! Post a blue bin in your lobby. There are so many ways to collect cans! Have some fun with it and support Beaches Habitat and the families in our community in need of affordable housing.
Drop-off location
Contact us to get started
For more info, contact Sarah Jared at (904) 595-5793 or volunteer@beacheshabitat.org.