From Blueprint to Reality
A Habitat for Humanity construction site is unlike any other construction site you'll encounter. As volunteers, staff, and future homeowners transform a pile of wood and metal into a home, the real magic is in the fellowship. Every nail hammered, every wall raised, and every foundation poured is a testament to the unwavering dedication of those who believe in a world where everyone has a decent place to live. 
Beaches Habitat's current projects include three "affinity builds." An affinity build brings together individuals and groups with shared characteristics to work together to fund and build a home. In Mayport Village, the Women Build, CEO Build, and Faith Build will each provide the volunteer and financial support for one of the three homes under construction.
Women Build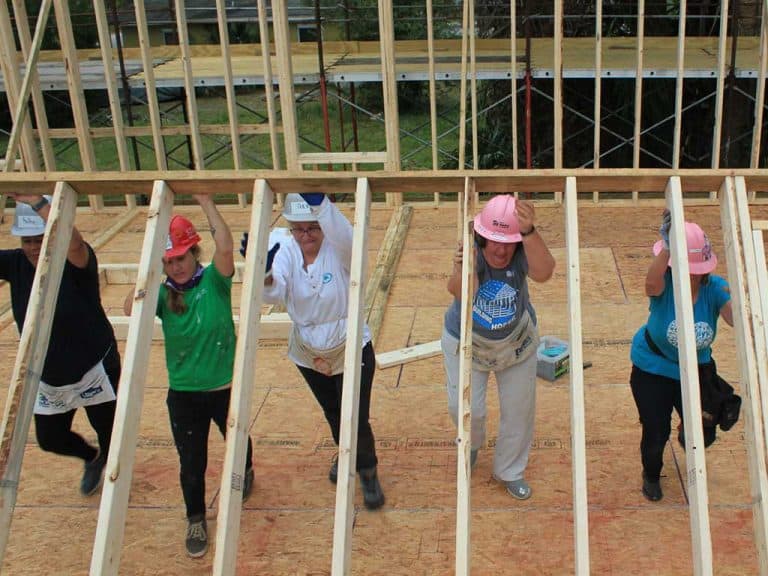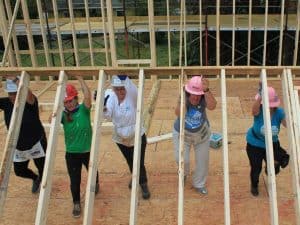 Women Build has been a mostly annual tradition at Beaches Habitat since 2004. Intended to inspire more female volunteers on the construction site, it has attracted women and men of all ages and stages of life to the construction site.
In early January, a group gathered to break ground on this year's Women Build, the first of three homes in Mayport Village. It has been an interesting build, with the new design challenging volunteers and staff to think differently about the construction process.
After months of hard work, the house is nearly complete. Women Build crews will put the finishing touches on the home during the late summer and early fall in preparation for move-in day. Future homeowner August has been a steady presence on the construction site, building alongside volunteers as she waits for the day she will sign her mortgage papers.
CEO Build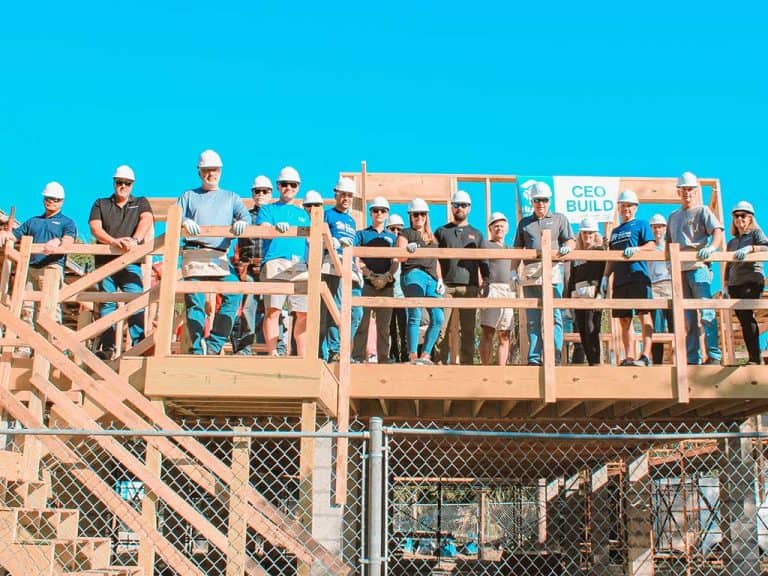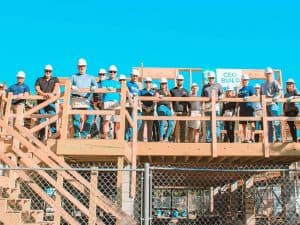 In February, we kicked off the CEO Build project in Mayport Village. CEOs and leadership from various sectors rolled up their sleeves and joined forces to create positive change. Together, they built and raised the first walls of the house in April, symbolizing their collaborative effort and shared commitment to building stronger communities.
Future homeowner Natalie joined the team on site for the CEO Build Day to tell the story of her journey to homeownership. Progress on her home is only a few weeks behind the Women Build, so the fall will also bring the final phases of construction for the CEO Build.
Faith Build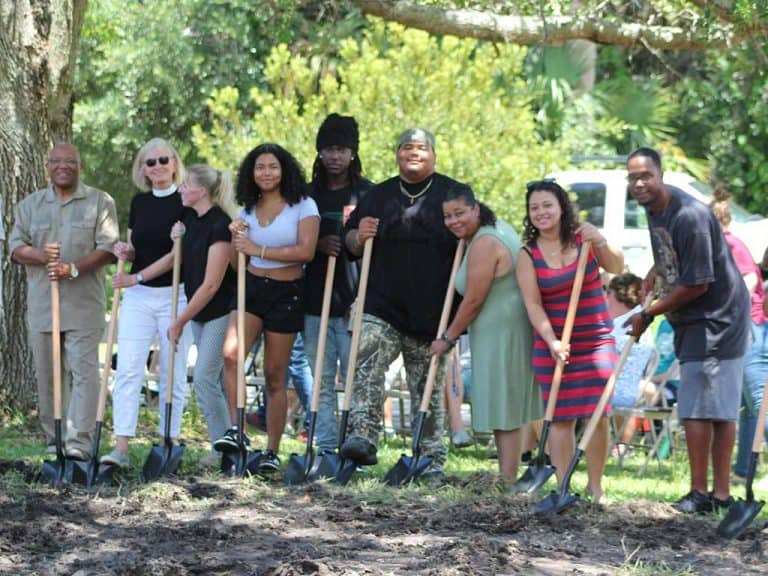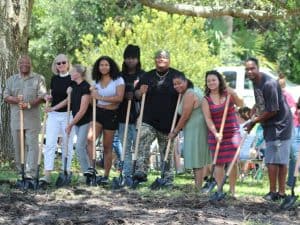 Faith Build brings different religious faith communities together to strengthen relationships while serving families in need of affordable housing. Through volunteering, financial support, and prayer, each congregation can put their faith into action in a very tangible way.
In July, family and friends gathered to break ground with Kathy, the future homeowner. The foundation work is now underway, and we expect Faith Build volunteer opportunities to begin in September.
Join Us
Volunteers are welcome on our construction site five days each week for individuals and three days each week for groups of up to 15 volunteers. You can find more information about each of these build programs and construction volunteering at beacheshabitat.org/build.